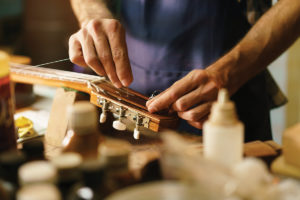 All about… Acoustic Strings
Picking the right acoustic strings is like picking the right pickups for your electric guitar – and there are many factors to consider. Huw Price takes bronze…
String theory
The drivers behind the evolution of acoustic guitar strings have been much the same as those that drove the development of guitar amplifiers – namely the quest for improved clarity and higher volume.
The six-string guitar as we know it began to become standardised only towards the end of the 18th century.The post All about… Acoustic Strings appeared first on Guitar & Bass.
Source: www.guitar-bass.net