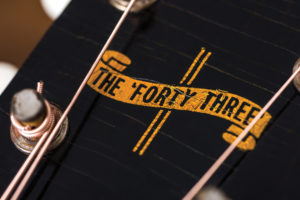 Atkin Guitars The Forty Three
Faux distress isn't for everybody, but in the case of Alister Atkin's Buddy Holly-inspired dreadnought it's more than skin deep. Huw Price discovers that it's a slippery slope…
Artificially aged guitars have become commonplace in the electric market in the last two decades, but the opposite is true for acoustics.
This writer's one previous encounter with a relic'd acoustic was inauspicious, to say the least, but times they are a-changin' – as evidenced by Canterbury-based luthier Alister Atkin's slope-shouldered dreadnought, The Forty Three.The post Atkin Guitars The Forty Three appeared first on Guitar & Bass.
Source: www.guitar-bass.net