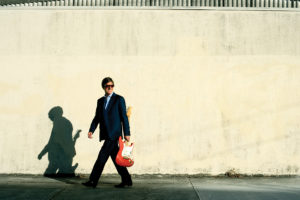 Interview: Hank Marvin
With the help of his iconic Fiesta Red Strat, Hank Marvin changed the face of British guitar music forever in The Shadows. Now, nearly 60 years on, the godfather of instrumental electric guitar has returned with a brand new album and a red Strat still in his hands…
Story Paul Balmer | Photography Jake Rotham
Hank Marvin is a guitarist who needs little introduction; in 1960 he defined the role of 'lead guitarist' and led The Shadows – the most popular British instrumental group of all time, to 69 chart successes.
With his Fiesta red Strat he became the first British 'guitar hero', inspiring all that followed.The post Interview: Hank Marvin appeared first on Guitar & Bass.
Source: www.guitar-bass.net