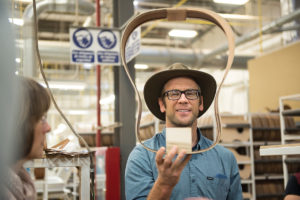 Taylor Guitars Factory Visit – Taylor Made
G&B heads into Mexico to see the state-of-the-art factory in which Taylor's affordable new Academy Series models are manufactured.
Story Chris Vinnicombe | Photography Eleanor Jane
When we were first approached about a trip down to San Diego and Mexico after the NAMM Show in January, it sounded like the ideal way to get a little more winter sun before heading back to a wet and miserable UK.
Little did we know that the long Californian drought would end in such spectacular style and that the weekend of Winter NAMM – usually blessed with cloudless skies and t-shirt weather – would coincide with more rainfall across Southern California in two days than the state saw in the whole of 2015.The post Taylor Guitars Factory Visit – Taylor Made appeared first on Guitar & Bass.
Source: www.guitar-bass.net