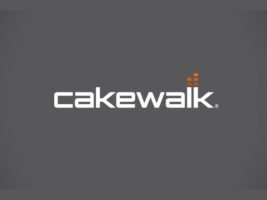 Gibson cans Cakewalk – users face dead end
Gibson has dropped development for the Cakewalk SONAR software it purchased from Roland in 2013, leaving users facing a dead-end and 28 Boston-based employees of the widely used DAW music software out of a job.
In a typically opaque statement, Gibson says: 'Gibson Brands announced today that it is ceasing active development and production of Cakewalk branded products. The decision was made to better align with the company's acquisition strategy that is heavily focused on growth in the global consumer electronics audio business under the Philips brand.'
The statement raises more questions than it answers, calling into question plans for two other Gibson brand companies, Teac/Tascam and Onkyo. MIN has requested a statement from the US giant about Tascam's future.
In his own statement to Cakewalk users, CTO Noel Borthwick writes: 'So what does this mean for you, our loyal customers who've been with us all these years? Cakewalk's servers will continue to operate, you will still have access to all of your online assets, and your software will continue to work normally. A dedicated team has been established during this transition period to continue to serve the Cakewalk community. Monthly updates to SONAR from Cakewalk will however cease during this time. We will continue to post notifications to keep you informed with any relevant developments. A sincere thank you to everyone in the Cakewalk community'.
Founded 30 years ago by Greg Hendershott, Cakewalk rapidly became one of the most important early music software systems and was eventually purchased by Roland, following the personal adoption of the brand by Roland's founder, the visionary Ikutaro Kakehashi. The original sequencer software was followed by the breakthrough SONAR DAW system in 2009.
Analysing what went wrong, former Cakewalk man Anthony Conte writes on his blog, Anthony's Home Studio: 'This is a tough question to ask but simple to explain. The introduction of the V-Studio 700 and VS line of audio interfaces was the beginning of the end. While the VS-700 was an awesome product in and of itself, because of the proprietary nature of the integration, and because it included PC-only software, the target market for such a professional was clearly not big enough. When Guitar Center balked on picking up the line and stocking in all stores, we all could see it coming. In the subsequent years to follow, as many of us began to leave Cakewalk (voluntarily and not voluntarily), we could see the beginning of the end of an era had commenced and a new generation of Cakewalkers were going to be the last bastion of gatekeepers to fight the fight. Roland too saw the writing on the wall and eventually sold the company to Gibson. The rest is history.' MIN readers can find the full story at: http://www.anthonyshomestudio.com/
Back in September 2013, when Gibson acquired Cakewalk, the Nashville based company's CEO, Henry Juszkiewicz, said: 'If imitation is the sincerest form of flattery, Cakewalk must be very flattered that so many of their innovations have become industry standards. As an addition to the Gibson Pro Audio Group, Cakewalk will enhance their flagship professional products, pursue provocative R&D initiatives, and continue to serve the needs of musicians and producers world-wide.'
He added: 'This isn't just about wanting to acquire Cakewalk's respected product line. We're equally excited about what Cakewalk's R&D labs are developing for current Cakewalk fans—as well as those who are about to become Cakewalk fans.'
Info: www.cakewalk.com
The post Gibson cans Cakewalk – users face dead end appeared first on Music Instrument News.
Source: musicinstrumentnews.co.uk