Northern Guitar Shows reveals 2017 dates
Northern Guitars Shows, which expanded into the South of England in 2016, has revealed its 2017 line-up of increasingly popular, low-cost regional shows.
NGS's first event this year will be the North East Guitar Show, which returns to the purpose-built event complex at Rainton Meadows Arena, Mercantile Rd, Houghton-le-Spring DH4 5PH, and will be on Sunday 19th March from 10am to 4.00pm, promising over 100 dealers and exhibitors.
NGS says This prestige and spacious location is close to all the North East major routes, provides superb facilities and has the advantage of easy load-in for exhibitors, excellent catering, licensed bar and free parking.
'With space for more than 100 dealers the show is a wonderful opportunity to buy, sell and trade new, vintage and second hand guitars, amps, effects and accessories. There will be bargains and special show deals. Free appraisals of instruments and amps will be available.'
There will be bands, duos and solo performers all day in the live music pavilion including Germany's Thomas Blug, and band featuring the BluGuitar 1 Amp, Chickenbone John's cigar box workshop and The Huers folk duo. Parking is free and admission s only £6 on the door.
Sunday 14th May sees the 20th North West Guitar Show return to Haydock Park Racecourse Exhibition Centre from 10am to 4.30pm. NGS says the North West show is building on record attendances on 2016 and will be the biggest yet with more than 100 dealers and exhibitors with product to sell in four large exhibition halls. NGS claims it is the UK's biggest one day guitar show.
Sunday 10th September sees the return of the Leeds Bradford Guitar Show which celebrates its 10th anniversary at Pudsey Civic Hall, Dawsons Corner, Pudsey, LS28 5TA from 10am to 4.00pm.
Following the success of the inaugural event in 2016, the South of England Guitar Show will be held at Kempton Park Racecourse on Sunday 29th October 2017 from 10am to 4.30pm. NGS says: 'In line with our other well-established events, this show features an affordable entrance fee for visitors, moderate exhibitor prices with no added extras, free parking for all and good transport links including proximity to the motorways and a railway station in the venue grounds.
'There is space in the exhibition halls at Kempton Park for more than 140 exhibitors and there will be live music included in a separate hall with bands, workshops and demos. The show is based on the American style of table-top exhibition and is very much a retail event with buying, selling and trading of new, vintage and used guitars, amps, pedals and accessories encouraged.'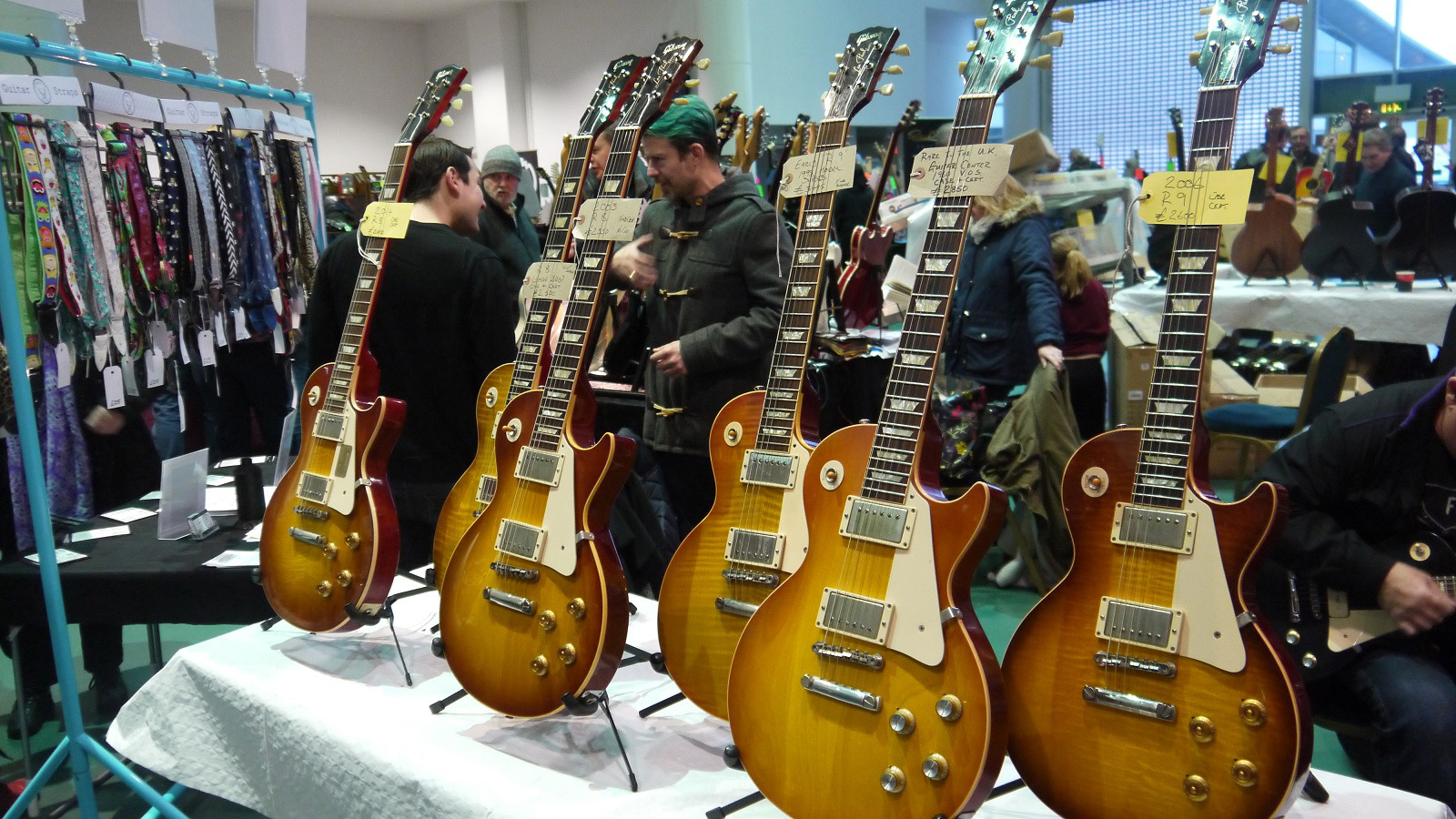 The final show of the year will be the Merseyside Guitar Show, celebrating fifteen successful years at the same venue. It takes place on Sunday, 26th November 2017 from 10am to 4.00pm at Aintree Racecourse Exhibition Centre, Ormskirk Rd, Liverpool, L9 5AS.
Info: www.guitarshows.co.uk
The post Northern Guitar Shows reveals 2017 dates appeared first on Music Instrument News.
Source: musicinstrumentnews.co.uk