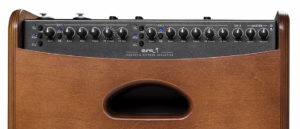 Hughes & Kettner enters acoustic amp market
Germany's Hughes & Kettner has entered the acoustic instrument amp market with a double surprise. Not only is the company's 'era 1' (sic) an interesting product in its own right but the designer is Michael Eisenmann, responsible for the highly regarded AER range, with which Hughes & Kettner's new amp will now be competing.
Available in either a polished wood case or a restrained black vinyl, the era 1 features four channels: Channels 1 and 2 are identical and are equally well suited for either two instruments, one instrument and one voice, or two voices. Channel 3 serves as an input for external audio sources (e.g. smartphones, MP3 players, etc.) and Channel 4 is a superb bus for line-level devices.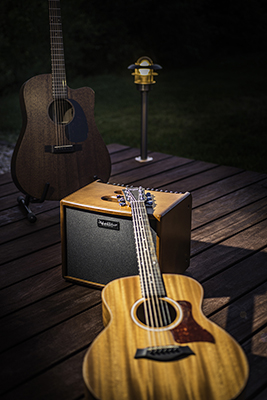 The amp comes with an EQ section and an array of 16 built-in effects, including various reverbs, delays, chorus and flanger, and combinations of the various types. many of which can be adjusted, customised and saved as presets. On the rear panel, the era 1 features outputs suitable for any conceivable professional purpose, including a DI output, a stereo Line Out, and an S/PDIF-Toslink optical out.
Rüdiger Forse, Hughes & Kettner's Senior Product Manager, said: 'With era 1, Hughes & Kettner has raised the bar for the whole acoustic amplification industry and started a whole new era! Never has an acoustic amp so successfully amplified instruments without coloring the tone – until now. This is the ultimate for musicians, singer-songwriters and classical players everywhere. We're thrilled we could work with Michael Eisenmann to create this monster!'
Info: www.hughes-and-kettner.com/products/era1/era1
The post Hughes & Kettner enters acoustic amp market appeared first on Music Instrument News.
Source: musicinstrumentnews.co.uk