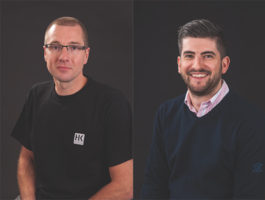 JHS changes dealer agreement and HK sales
JHS has changed its dealer agreements, providing additional benefits for stockists, the company says. Brands affected include: Fret-King, Vintage, Manuel Rodriguez, Fishman, Hughes & Kettner, P. Mauriat, HK Audio and Lewitt.
JHS says the main benefits of being a stockist now include:
Inclusion and advertising on the JHS website 'Stockist Finder'
Vintage Stockists can benefit from 'Stockists Only' special offers
Direct Dispatch from JHS to the consumer on request
Access to the JHS Demonstrator/Clinician, available for instore or venue promotional and training events
Consumer product enquiry referrals
Listings in consumer press advertisements
Exclusive in-store Point of Sale and display material
The change coincides with the launch of the new June 2017/18 JHS Trade Catalogue, holding over six thousand products – hundreds of which are new.
JHS has also announced that henceforth all HK Audio business will be conducted via the Pro-Audio team, Neville Raine & Matt Flavell. Previously both the JHS MI and Pro Audio ASMs were advising and selling HK Audio to the dealer network.
JHS Exec. Director of Sales and Marketing Alan Smith said: 'The change has been made to provide all JHS HK Audio customers with a dedicated, highly technically trained and experienced ASM able to make recommendations on stocking and practical application advice, right through to technical site consultancy and large scale installation and concert system specification. The MI ASMs have always done a great job with HK Audio but have a huge number of brands to cover, and we believe the change will increase levels of customer service even further.'
Info: www.jhs.co.uk
The post JHS changes dealer agreement and HK sales appeared first on Music Instrument News.
Source: musicinstrumentnews.co.uk