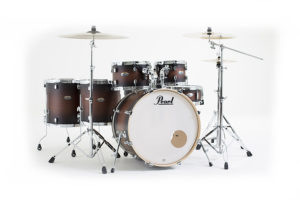 NAMM 2018: Pearl
Pearl has lined-up a multitude of new releases for NAMM 2018, with new kits, new accessories, new drums, new colours and more.
Pole position goes to the Session Series, returning with a custom upgrade from the boutique-level Masterworks spectrum, new Session Studio Select drums shift to the classic shell blend that made them an artist favourite. The Session Studio Select shell is a thin, 5.4mm EvenPly-Six combination of masters-grade birch and African mahogany. The controlled punch of Pearl's fresh 60-degree bearing edge delivers a blend of pre-EQ'd clarity and tonal warmth, the maker says. There are three finishes to choose from including two high gloss lacquers.
Meanwhile. Pearl's Decade Maple gains two new configurations, the Bop Kit special order shell pack, DMP984/C ( 18x14BD(BB), 12x8TT, 14x14FT, 14×5.5SD/ HWP830). Pearl's Roadshow gains a new colour, too – charcoal metallic.
A new configuration is available for the MCT. two up two down and a range of new colours just for NAMM 2018.
Pearl is also expanding its Modern Utility Snare Line with new steel models. 'Shimmering, open, and untamed, each Modern Utility Steel snare features a 1mm beaded Steel shell, rolled to ring with open punch at full force, and speak with crisp sensitivity at lower impact,' the maker says. The 14" models come in both 5" and 6.5" depths and feature Pearl's CL arch lugs and smooth SR700 snare strainer for precise tunability. 7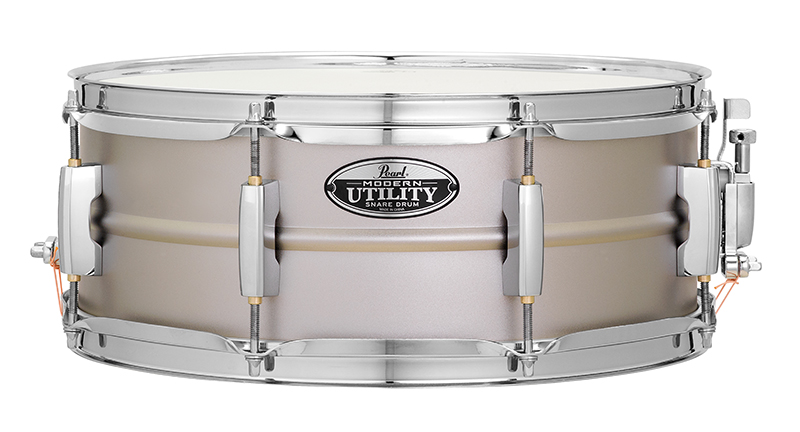 The company has also teamed up with YouTube star Casey Cooper (known as COOP3RDRUMM3R to his subscribers) to create The Igniter: '…a snare created specifically to instantly improve the sound of any drum kit. The Igniter's 14"x5" shell features an all Maple interior to enhance power, tone and projection. Custom flame and pinstripe graphics draw inspiration from one of Casey's signature performances, while CL bridge lugs are augmented by Red gaskets to add to its unique character'.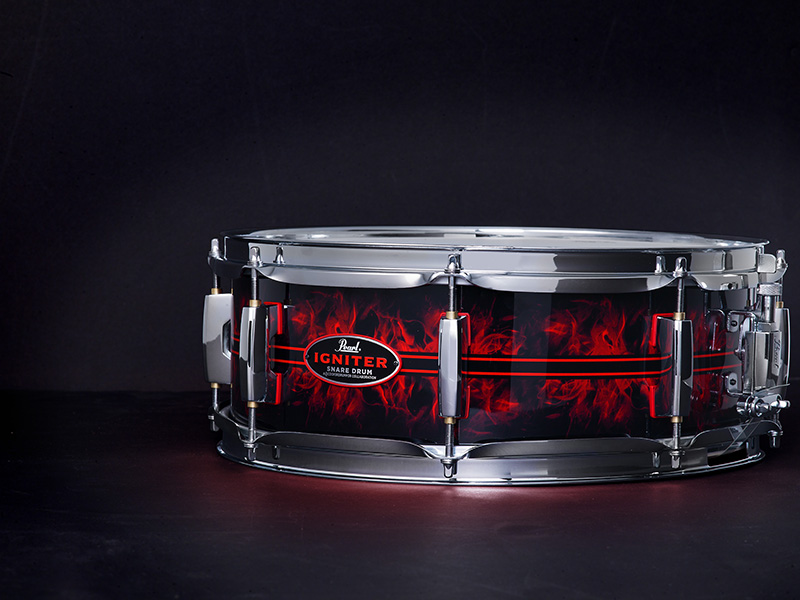 Sticking with snares, Pearl is also due to unveil the latest addition to its value Concert Series with the release of the new Steel Shell CRS Concert snare drums and will also announce the release of the New Aluminum Shell Symphonic Series snare drums. The Symphonic Series Ply-Maple SYP model concert drums have been some of the most requested products made by Pearl for over two decades, the company says. 'The world famous PHA Philharmonic Aluminum shell has been recognized as one of the most important snare drums of the last 20 years, and is now a standard voice in modern concert percussion. Now for the first time, you can get the flexibility and combinations of color and timbre from the famous SR300 Triple Strainer combined with the power and cutting tone of an Aluminum shell. The proven higher pitch and cut of aluminum is the perfect complement to the 100% maple of the SYP Symphonic models. Available in two sizes: 14"x5.5", and 14"x6.5" to accomplish everything from the lightest roll to a thunderous crack in solo and ensemble work'.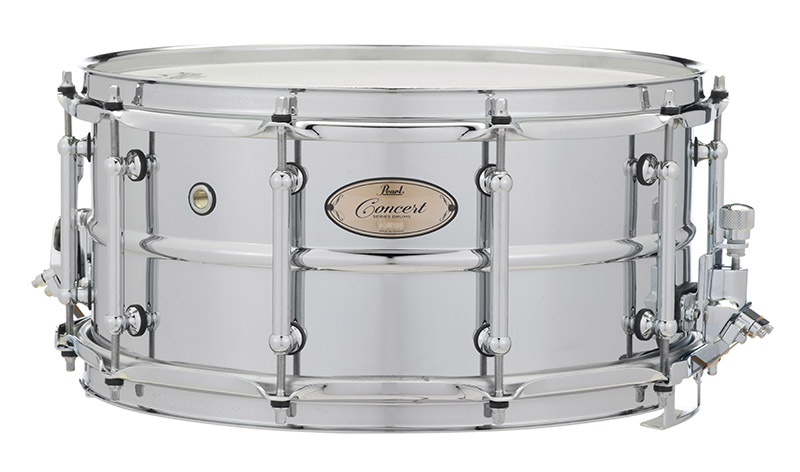 Tom Freer of the Cleveland Orchestra collaborated with Pearl designers to create the new 13"x2.5" Philharmonic Pancake snare drum, Pearl says, to meet the growing demand for a solo and audition drum that could be "whisper quiet" and professional grade for years of use. In other words, maximum sensitivity was needed in the smallest possible format, Pearl says.
Risking new product overload Pearl also has Limited Edition snares for 2018 including new practice drums for learners – a 14″ x 5.5″ steel snare drum and a 13″ x 3.5″ wood version.
All his plus a clutch of new pedals, accessories and percussion add-ons and you have what must surely be one of the busiest stands at this year's show.
Info: www.pearldrum.com
The post NAMM 2018: Pearl appeared first on Music Instrument News.
Source: musicinstrumentnews.co.uk