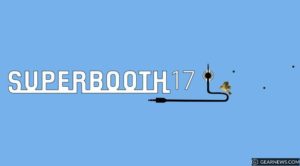 Superbooth 2017: buzz, noise and previews
Superbooth is turning into the stand-out music technology festival of the year. The quirky and intimate surroundings at FEZ Berlin lend an enormous amount of cool to what could be seen as a bit of a nerd-fest. It's an event that welcomes the electronics geek along with the artist, musician, wiggler and sonic adventurer.
While it's stolen all the synthesizer and modular companies from Musikmesse just two weeks before, it's also started to attract other, more "pro-audio" firms, such as Avid, Dynaudio, PreSonus and even Zoom. Slightly weird for essentially a synthesis show, but this is the place where music technology is moving forward into a retro-future space and everyone is invited. So, you can keep your NAMM, your AES and even your MoogFest – Superbooth is where I want to be.
And I will be there, just for the day, next Saturday. So, in the run-up to the festival I wanted to gather together some of the news, previews, buzz and noise that's starting to leak.
The Line-Up
First of all, check out the exhibitor list on the Superbooth website. There's a tonne of modular and synthesis companies, of course, everyone you'd expect and many more from outside Europe this time. Bitwig and Ableton are there, but so are Steinberg and Tracktion, PreSonus and Avid. The huge brands of Korg, Yamaha and Roland will all be present. I went to a SynthFest in Sheffield last year and Yamaha had their own room which was almost empty of people the entire time. Let's hope they get their act together. Software synthesis is also holding their own with Native Instruments, Arturia, Softube and Synthmaster among others.
What's also quite unique about Superbooth is the focus on presentations and workshops. Running all day, through all three days, is a programme of events all over the venue. From Yamaha demonstrating the Montage (yawn) to a DIY workshop hosted by Bastl Instruments. There are product demos, artist interviews, DIY workshops and seminars on a myriad of music and technology subjects.
But it's not just the gear, it's also about the performances. Threaded throughout the day and into the evening are concerts, live shows, installations and artistic noise making opportunities. This includes Tangerine Dream playing live on the shuttle boat that takes you back to central Berlin. It's an awesome event!
So, what's the buzz? Here's what I've heard so far and I'll keep adding to this article over the week leading up to the show.
Behringer will be showing two new synthesizers
We've already seen images of their Minimoog Model D clone so we can assume that's one. But what's the other one going to be? (Source MatrixSynth).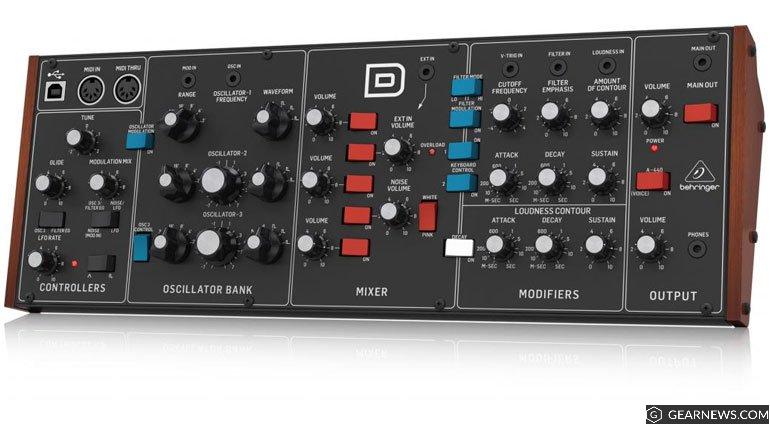 Behringer D Synthesizer
Jomox AlphaBase Performance
Jurgen Michaelis, the creator of Jomox boxes of awesomeness, will be doing a performance on the prototype of their new AlphaBase drum machine workstation. More information here.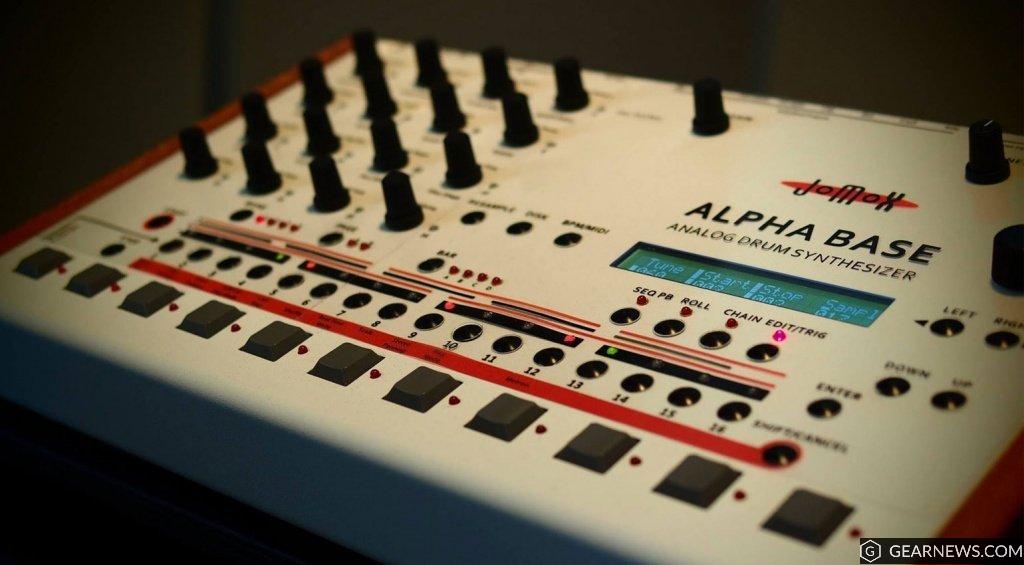 JoMoX Alpha Base
Winter Modular Eloquencer
The Eloquencer is an 8 channel "controlled chance" step sequencer. All we've seen of it so far is this Facebook video posted by Pau Cabruja of Winter Modular. Looking forward to checking it out in the flesh.
Posted by Pau Cabruja on Mittwoch, 12. April 2017
Ken MacBeth may be showing the new Exacta
It is rumoured that Ken MacBeth might be at the show with a new Exacta Synth with a keyboard that we mentioned back in January. No one has heard one yet so that might be quite a reveal.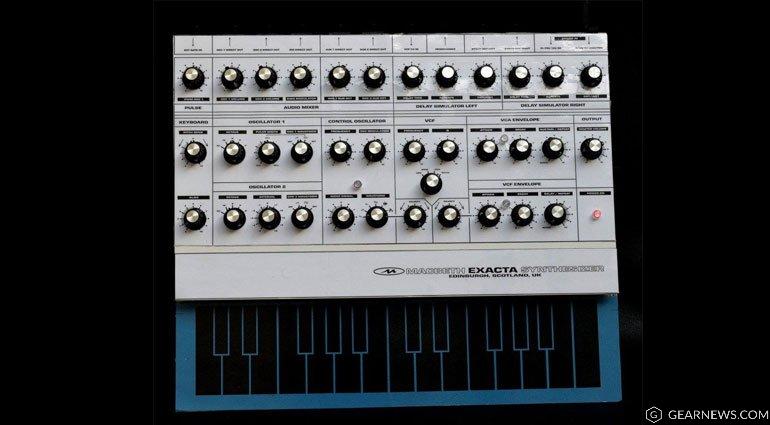 MacBeth Exacta Synthesizer
FSOL Digitana SX-1 Synthi Expander
The SX-1 standalone expander will get its first public appearance at the show. We first saw details back in January but they've just released a sneak preview video announcing their presence at Superbooth.
AccSone Crusher-X 6
AccSone will be introducing their new granular synthesizer and effects plug-in. Acting on pre-recorded or live audio it's able to produce a wide array of soundscapes, drones, complex sounds and multi-channel effects. You can download the demo now or check them out at the show. More information here.
Asaden Ondomo
Asaden will be showing their remarkable Ondomo based upon the 1928 ondes Martenot electronic instrument. They've already sold out of their first run of 100 units so it's a rare opportunity to see it in the flesh. More information here.
I'll add more as they appear…
The post Superbooth 2017: buzz, noise and previews appeared first on gearnews.com.
Source: www.gearnews.com