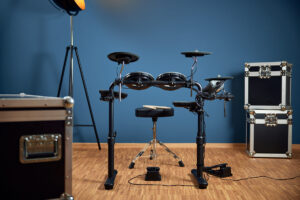 Millenium Drums Introduce The Rookie E-Drum Set
Children love drums! No other instrument can so perfectly combine the natural urge to move and the development of musicality and sense of rhythm. With the Millenium Rookie E-Drum Set with low-noise mesh head pads, even the youngest can enjoy this great instrument and learn the necessary basics without straining their parents' ears too much. Headphones and a stool are already included in the package, so it can start immediately.
Technical Specifications
1x 7″ snare drum mesh head pad
3x 7″ tom mesh head pads
3x 8″ cymbal pads
1x hi-hat controller
1x bass drum pedal
1/4″ stereo jack line output
1/8″ stereo jack headphones output
1/8″ stereo jack aux in
USB-MIDI
USB-C power supply (100-240V) and therefore also connectable with a standard power bank
Bass Drum Pedal
Cabling
Drumrack
Hi-hat controller
Power supply unit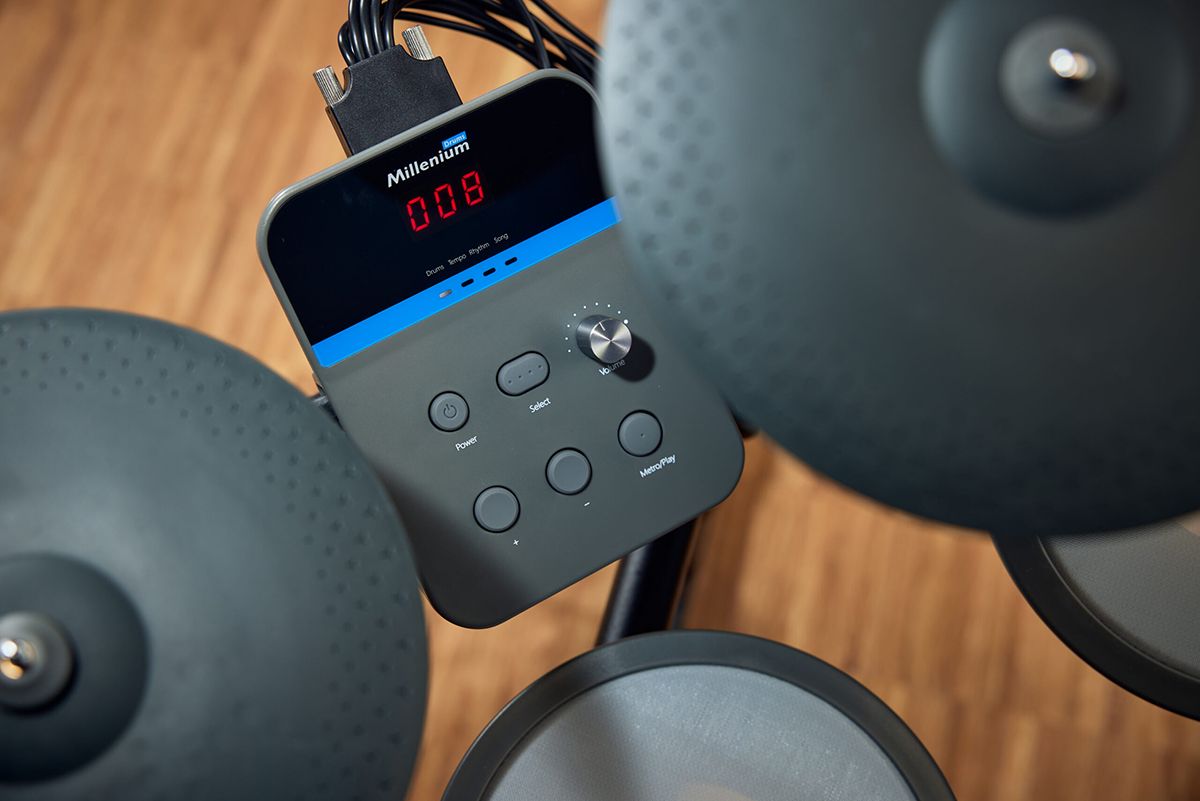 More information
About us
Since 1995, Millenium has been synonymous with high-quality, affordable drum and percussion products that compete with offerings by established manufacturers. In addition to acoustic drums in all variations – from children's drums to big rock drums and a huge selection of snare drums – Millennium's electronic drums have helped drive the brand's popularity. For beginners, we offer solid and expandable basic kits that make learning the instrument simple and fun. Experienced players will find professionally specified Millenium instruments to meet even the most demanding requirements. In addition to electronic and acoustic drums, our range also includes a large selection of percussion instruments, accessories, and spare parts.
The post Millenium Drums Introduce The Rookie E-Drum Set appeared first on Music Instrument News.
Source: musicinstrumentnews.co.uk