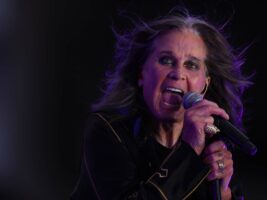 Ozzy Osbourne has retired from touring
Ozzy Osbourne has announced that he has retired from touring. He has stated that he is not physically capable of continuing on with scheduled tour dates across the UK and Europe.
READ MORE: KISS' longtime manager says final show of 'End of the Road' tour will happen in 2023
The Black Sabbath frontman took to social media this morning (Wednesday 1 Feburary) to break the news to fans. He has regarded it as "one of the hardest things I've ever had to share".
"As you may all know, four years ago, this month, I had a major accident, where I damaged my spine," says Osbourne. "My one and only purpose during this time has been to get back on stage. My singing voice is fine. However, after three operations, stem cell treatments, endless physical therapy sessions, and most recently groundbreaking Cybernics (HAL) treatment, my body is still physically weak.
"I am honestly humbled by the way you've all patiently held onto your tickets for all this time, but in all good conscience, I have now come to the realization that I'm not physically capable of doing my upcoming European/UK tour dates, as I know I couldn't deal with the travel required. Believe me when I say that the thought of disappointing my fans really FUCKS ME UP, more than you will ever know.
"I love you all…"
You can read the full post below:
View this post on Instagram
A post shared by Ozzy Osbourne (@ozzyosbourne)
This might come as a shock to those who still have tickets to his upcoming tour across Europe. However, Osbourne has assured fans that full refunds will be available.
The tour, which was announced back in December, was marking his first return to the stage since his accident four years ago.
Ozzy has been very transparent about his accident, and how difficult the road to recovery has been. "Some nights I'm good, some nights I'm not so good," admits Osbourne. "I'm getting slowly better and I don't give a fuck if I have to crawl on the stage I will get back on that stage very soon."
The post Ozzy Osbourne has retired from touring appeared first on Guitar.com | All Things Guitar.
Source: www.guitar-bass.net