Review – Gretsch Brooklyn Shell Pack
Here's the latest review from the team at our sister-site Drummer's Review of a Gretsch Brooklyn Shell Pack, featuring…
22″ x 18″ bass drum,
10″ x 7″ rack tom,
12″ x 8″ rack tom,
16″ x 14″ floor tom,
Grey Oyster wrap finish,
6-ply, maple-poplar mix shells,
30˚ bearing edges throughout,
Gretsch silver sealer finished interior,
Remo (Gretsch branded) Permatone heads fitted throughout.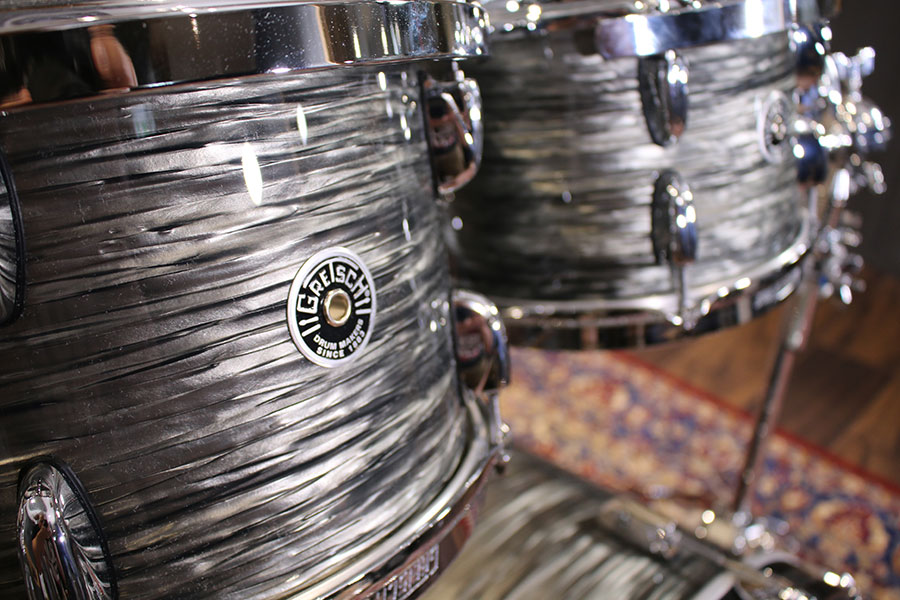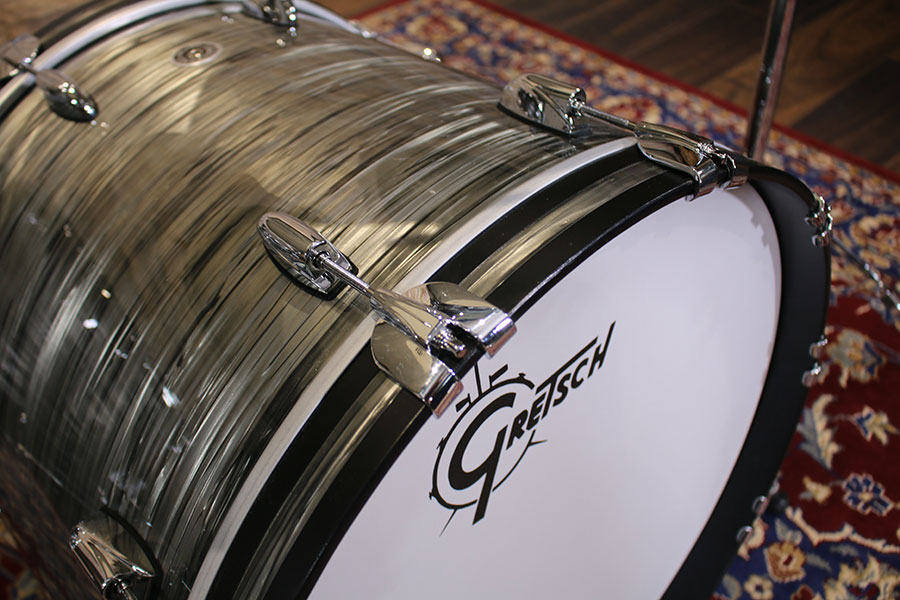 Gretsch Says…"Brooklyn, New York and Gretsch Drums share an inseparable legacy that is reflected in the Gretsch Brooklyn Series. Proudly hand-crafted in Gretsch's Ridgeland, SC, USA factory, Gretsch Brooklyn produces a sound that is immediately recognizable, yet distinctively reinvented. Brooklyn drums feature 6-ply North American maple/poplar shells and are made slightly thicker than Gretsch's USA Custom Drums and have a 30-degree bearing edge. Shell interiors are finished with classic Gretsch Silver Sealer. Each shell comes with a distinctive Brooklyn internal shell label that identifies the drum shell model number and serial number.
Brooklyn toms and snares feature the distinctive Gretsch "302" hoop. Its 3mm thick and double-flanged and is reminiscent of hoops used by Gretsch until the mid 1950's. Brooklyn delivers classic Gretsch tones that are full, punchy and warm. Brooklyn's innovative specifications created a new Gretsch tonal characteristic that is slightly more open and satisfyingly ambient. There is no denying that Brooklyn drums possess the sound of classic Gretsch drums, but deliver their own sonic personality."
Find out the team's thoughts in the video above!!
UK RRP: £3245.00
For more info, visit: www.gretschdrums.com
---
Stock this product? Why not share this completely impartial review with your customers?…
---
For more completely impartial, HD video reviews, please subscribe to the Drummer's Review YouTube Channel: www.youtube.com/drummersreview and click on the bell icon to be notified as soon as each new video is released. You can also follow DR on social media:
Facebook: @DrummersReviewUK
Instagram: @drummersreview
Twitter: @drummersreview
All of Drummer's Review videos are recorded in a top quality studio with the finest equipment. To get the best from our reviews and really hear the instruments perform be sure to listen on good quality speakers or headphones!
The post Review – Gretsch Brooklyn Shell Pack appeared first on Music Instrument News.
Source: musicinstrumentnews.co.uk