2016 Cutlass SSS question from – what kind of silent circuit did I buy?
Hi Folks
My almost 3 year journey in looking for a Strat type guitar with a 'volume button away from my hand' might have ended :rolleyes: I looked into the new 2018 roasted maple neck Cutlass… I cannot afford or justify that price level.
So just a few hours ago, I ended up with a Vintage sun burst, SSS cutlass which was on sale for a decent price at a downtown Toronto store… It looks like this:
The report card read: Guitar checked on Nov. 2016. 2 years plus is a loooong time for a guiatr to spend on the floor of a store (luckily this was hanging at ladder height, in a humidified room). Could have been bought, parts robbed and returned :(. The store, quite frankly, is not one I trust, so, did not bother asking 😮
When I plugged in to a clean channel on small Mesa combo amp, it had the usual single coil buzz in the suspected positions. There was a battery in, but I could not verify if it had adequate juice :confused:
What kind of hum reduction should I expect from a 2016 Cutlass SSS? The store people said it is a very noisy room, but like I said, that store does not have my trust.
After buy I took it to my usual music store, and upon initial 30 sec inspection, it passed. I left it there for a 'floating bridge set up.'
Proud owner of an Albert Lee HH here… 😎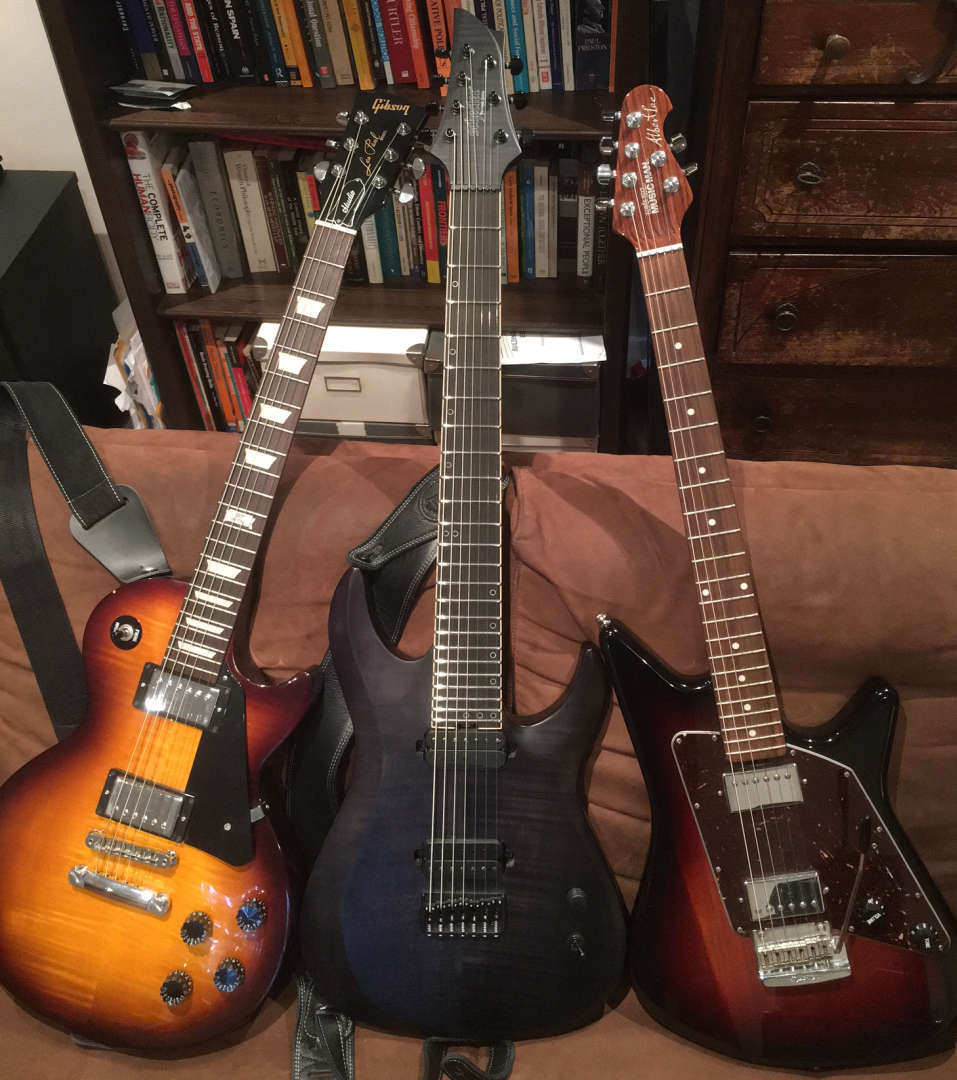 Cheers!
Source: http://forums.ernieball.com