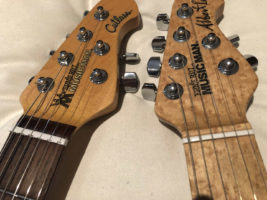 Albert Lee SSS – compensated nut removed?
Hey folks
I got a used Albert Lee SSS. The nut does not seem to be a compensated nut. Here it is next to my Cutlass:
Do you think someone replaced the compensated nut with a generic one?
Thank you very much for your help!
Cheers!
Source: http://forums.ernieball.com