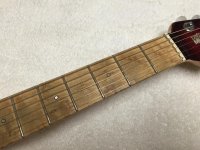 Cleaning dark stains from maple neck
It was NGD yesterday, but before I show it off, the guitar needed a good cleaning.
Spent some time buffing out swirl and pick scratches from the surface, cleaning up the bridge… next is cleaning up the fretboard. I already went over it with 0000 steel wool, but I'm left with some dark stains in the maple.
Anyone have suggestions on how to get this cleaned up before I do the gunstock oil treatment?
These are the before shots…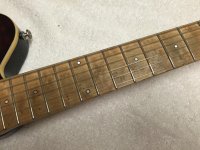 The neck…
Read more
Source: http://forums.ernieball.com