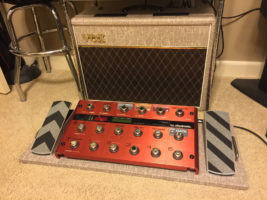 Hate to do it, but selling my G-system… custom pedal board anyone?
It's 32″ x 12″ and holds the G-system bolted from underneath (metric bolts included) and two ernie ball vp jr pedals (i can also included these bolts), rubber feet (I added four more in the middle), two stainless steel handles and a custom dust cover that snaps on. It's made of pine and is covered with Fawn "Vox" style tolex.
I will also have the 19″ rack slide out shelf that I made that is covered in hook velcro ready for your pedals!
$50 plus shipping for both. Let me know!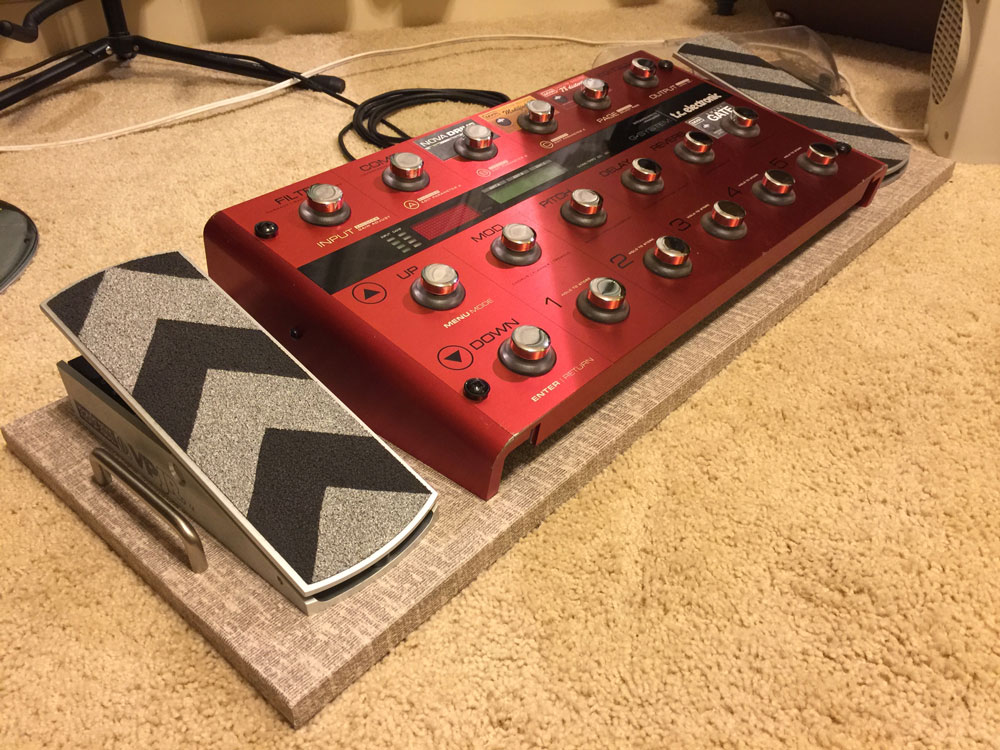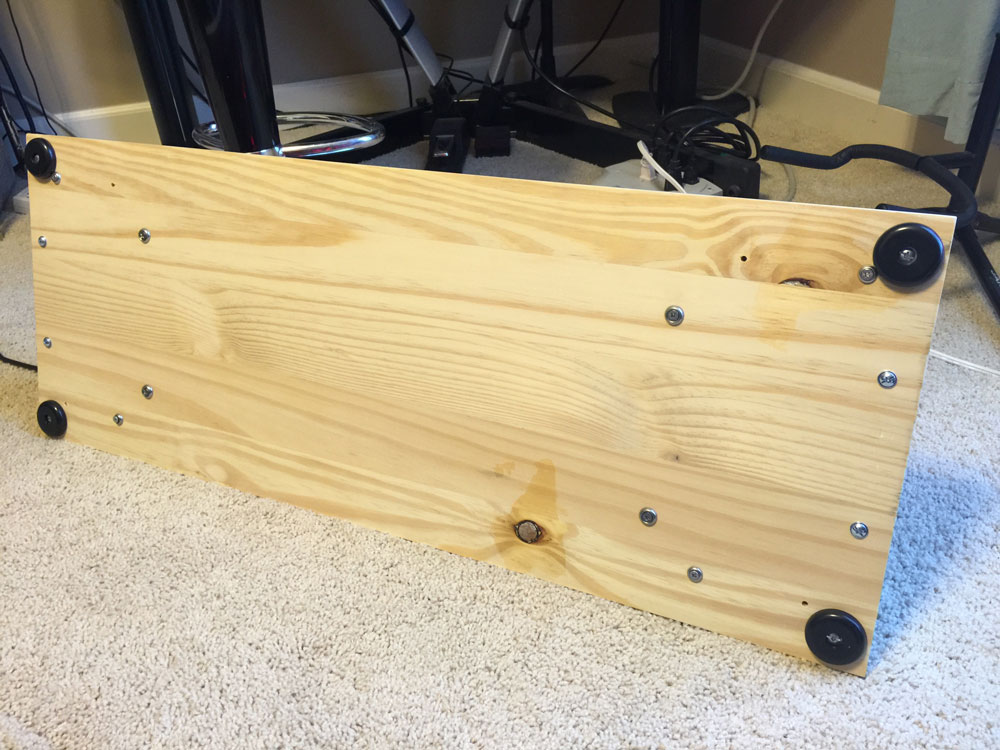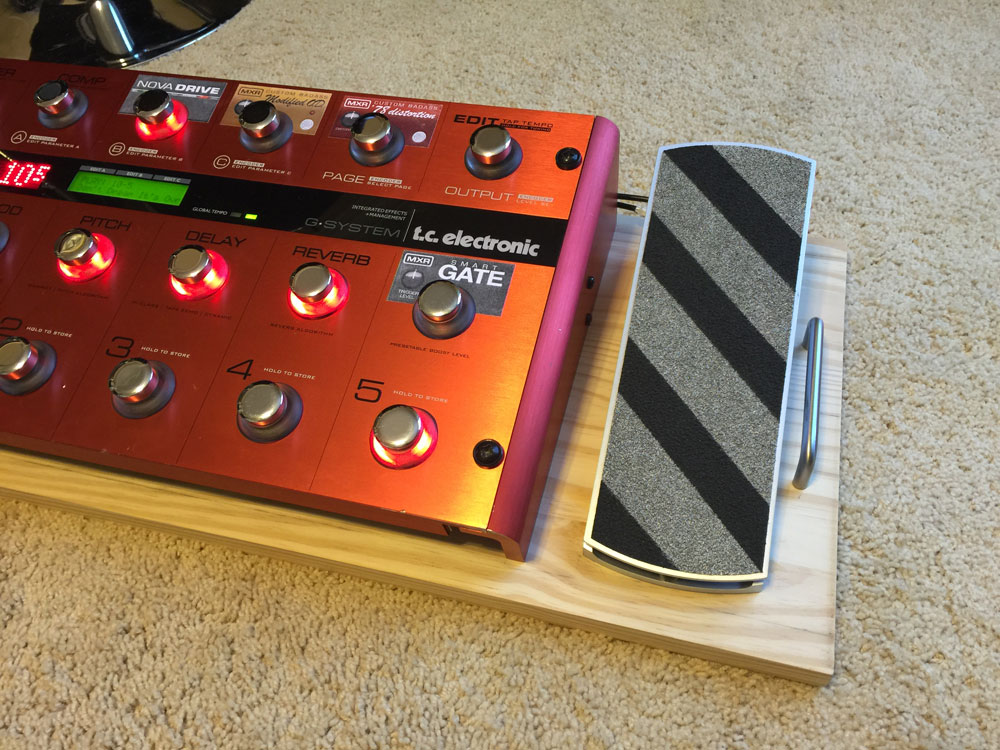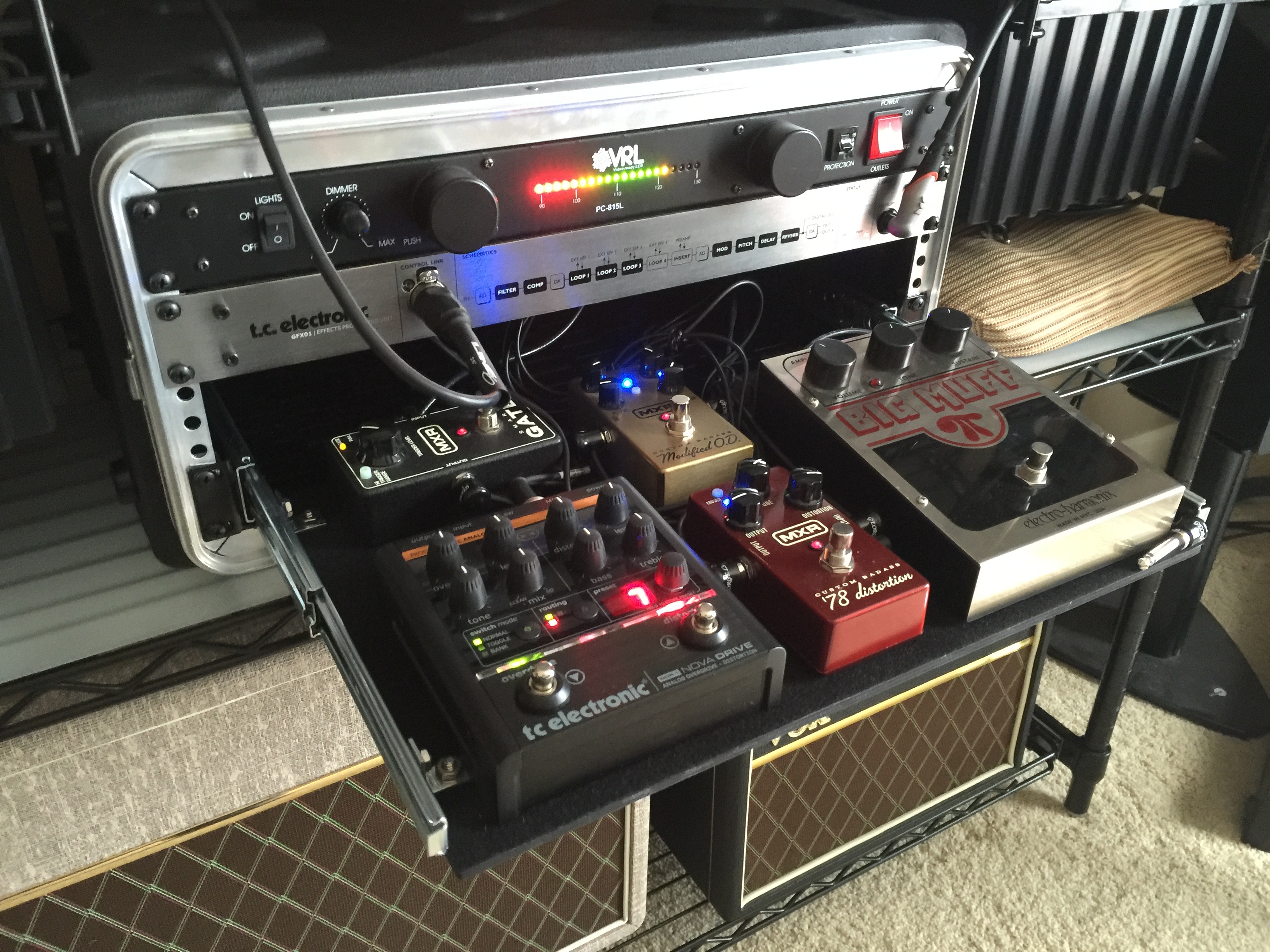 Source: http://forum.tcelectronic.com