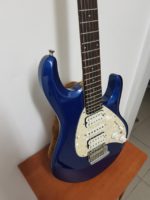 My 2010 Blue Pearl Silhouette HSH
Bought this beauty about a year ago.
what can I say? I love everything about it!
perfect size, detailed workmanship. great VFM all round.
the stock pups (virtual PAFs) are actually pretty good! but I ended up replacing them a week ago with a Suhr set (SSH+ on the bridge, SSV for the neck and ML in the middle). now it's even more than amazing, it's a flamethrower!
the finish is really beautiful in my opinion. I love blue guitars, and this darker blue is a really interesting color. I made some pics with flash on where you can see that the color actually has sparkles in it, this is not visible in regular light, awesome job, EBMM!
I can't understand how the silo is slipping through EBMM's catalog these days. it's an amazing instrument, now offered only in black or white.
regarding the switch I added, this is a strat/prs mod switch.
switch up gives me all classic strat positions (split bridge, split bridge+middle, middle, split neck + middle, split neck)
switch down is for prs mod (bridge full hb, bridge full hb + neck split, bridge full hb + neck full hb, bridge split + neck split, neck full hb)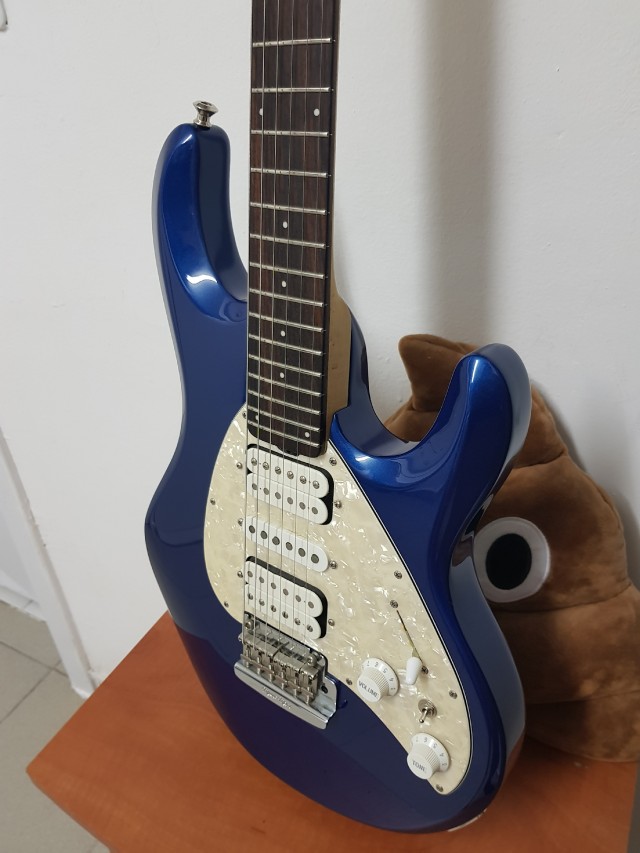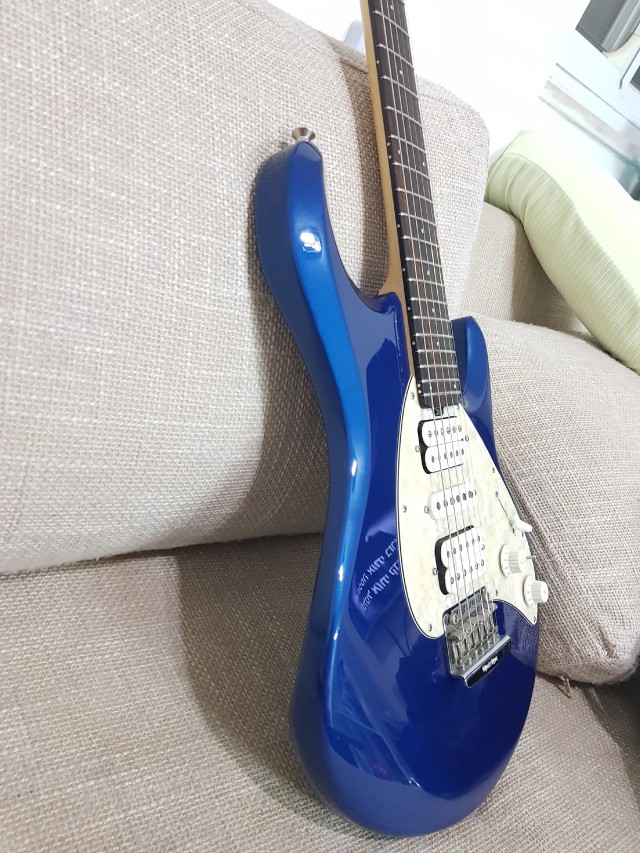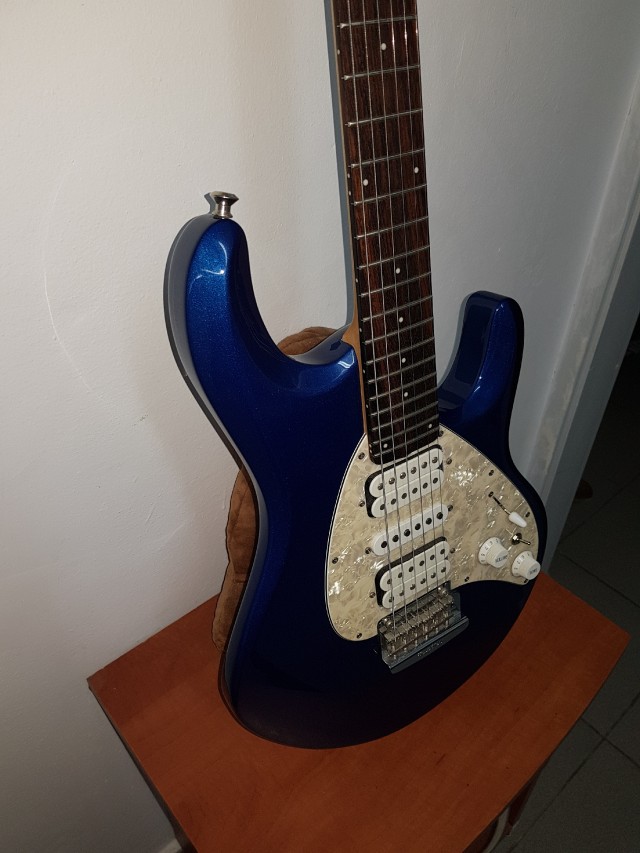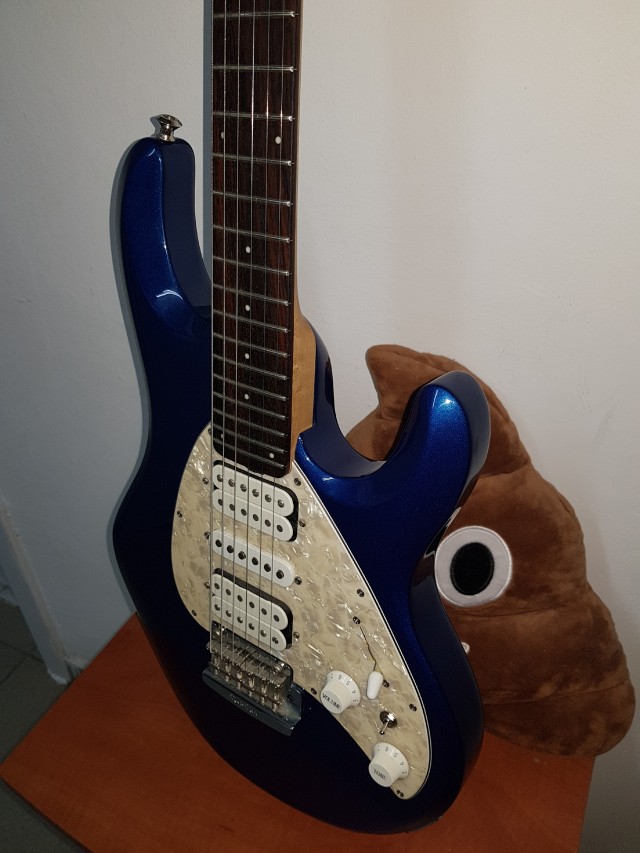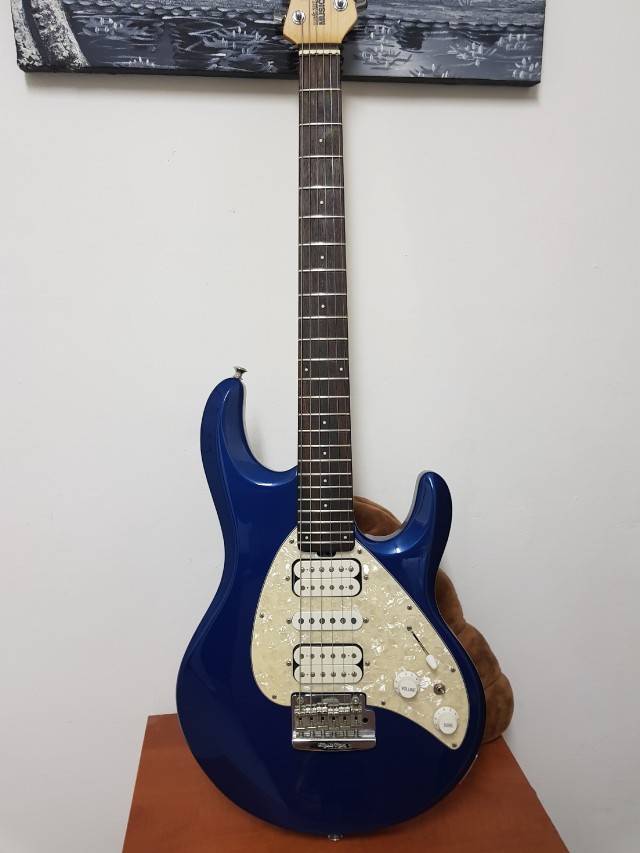 Source: http://forums.ernieball.com