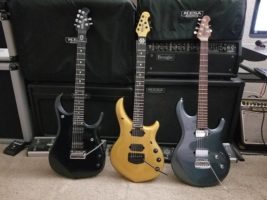 New EBMM user and a question
Hello,
I am new here, ever since buying a JPXI few months ago I got hooked onto EBMM guitars.
I went a little crazy and added a Majesty in gold sparkle and a Luke III as well.
All superb guitars. I can't even pick which one is my #1 favorite as they all are amazing in their own way.
I wondered if there's will be a new JP model coming out for this year?
a possible 8 string guitar in works for maybe next year?
Thanks
Source: http://forums.ernieball.com