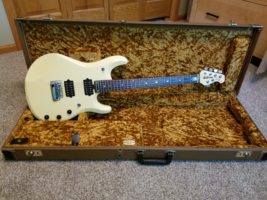 NGD-JP6 2005 LE Buttercream
Hi All,
Long time guitar player, primarily own PRS core line guitars, and just got my first Music Man! Knew I wanted a JP6 w/piezo, and I like the vintage colors. Have been looking to take the plunge and have been waiting for a few years for this specific 2005 LE guitar in the buttercream finish! They don't become available very often, and I have been looking!
Finally was able to get a one-owner case queen from a guy last week, and for a GREAT price…basically he played it a few times as he wasn't really a player, more of a huge Petrucci fan…and it sat in the case for the last 13 years. It is dead mint…not a pick mark on it. It basically looks brand new and with the original LE case being perfect as well.
She arrived today and I just finished setting her up. Truss rod adjusting, trem fiddling, fretboard conditioning/oiling and new 10-52's tuned to D# and it's perfect!!! Sounds and plays as good as any of my $3k+ PRS's…little adjustment with the flatter radius fretboard and different profile neck, but truth be told, playing it almost as well as the others after only about an hour.
Needless to say, I'm a happy camper and now realize how great Music Man guitars are…here are some pics, enjoy 🙂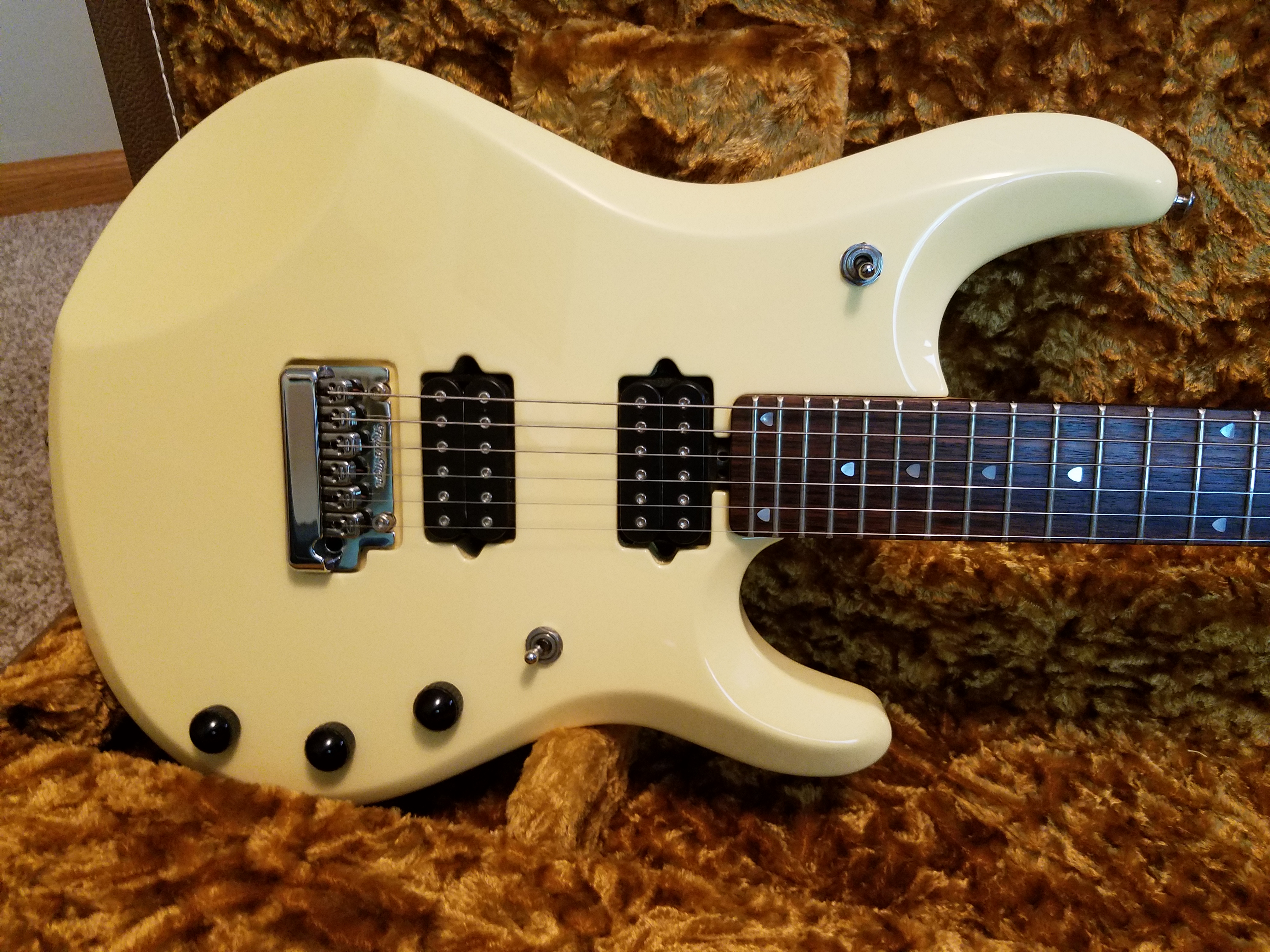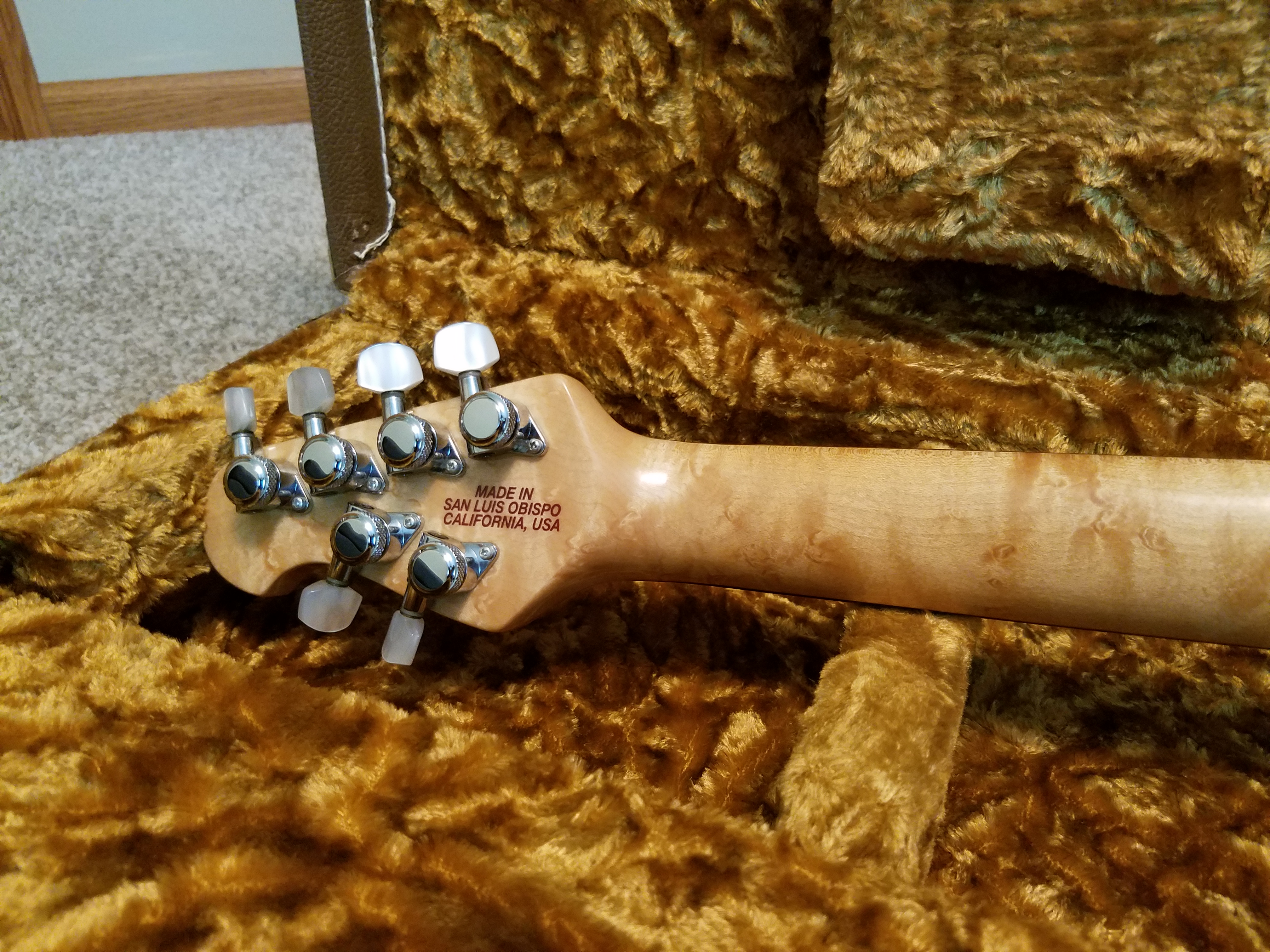 Source: http://forums.ernieball.com