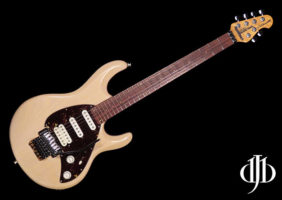 NYNGD: New Year's New Guitar Days! NYNGD #2017-1
.
Happy Holidays and Happy New Year, everyone! Welcome to Day 1 of my annual New Year's New Guitar Days (NYNGD)!
OK, off we go on what, I guess, has become an annual tradition! Every year, I am a slacker about keeping my Guitar Gallery up to date… So, as a fun holiday thing, let's launch a guitar in the Guitar Gallery each day as we ring in 2018! I usually run this so the Grand Finale falls on New Years Eve — let's see if I can stay on track!
Before we begin: In the past I've received PM's about my collection and whether I play all of these guitars. 🙂 The same question came up during my NYNGD posts a few years ago and my answer was pretty detailed and well thought-out, so please check it out here!
Even though I set out to roll easy this year, GAS took hold as always and I again bought too many guitars. Some new, some used, all EBMM!
The first one is a guitar that, technically, belonged in the Class of 2016 but it was left back… This beautiful 1994 Translucent White (a/k/a Butterscotch a/k/a Mary Kaye) Silhouette arrived last year basically looking like the previous owner wanted a matte finish so he used Scotch Brite pads on the finish. Really, I don't think he was going for matte — I think he was just a jackass who ruined an amazing guitar (and then didn't disclose that on his Reverb listing). So… after complaining and getting some money back, I sent this to the factory to be refinished with a fresh coat of poly. And she was gone during the photo sessions for last year's NYNGD. So… left back!
This guitar is pretty sweet. Really warm sound, great sustain. I replaced the hurting aftermarket pickups that came with it with a fresh set of DiMarzios — a PAF Pro in the bridge and two True Velvet single coils — one of my few guitars in HSS format. Of course, a floating Floyd Rose, completes the goodness. I'm not sure how many Silos were sold in Trans White, but I have never seen another one in all my travels. Anyone?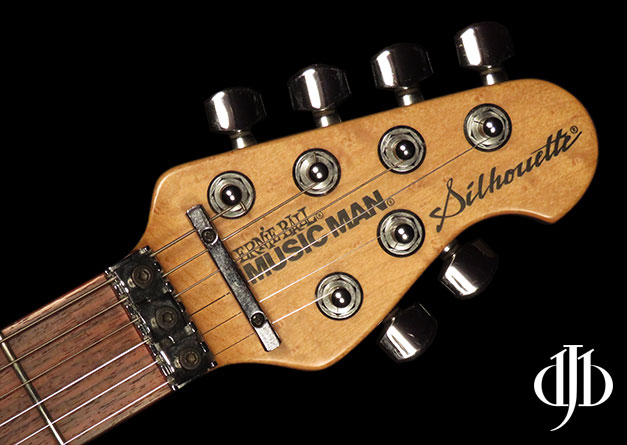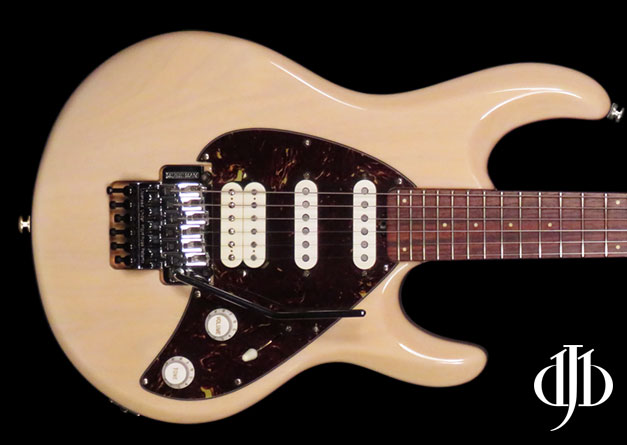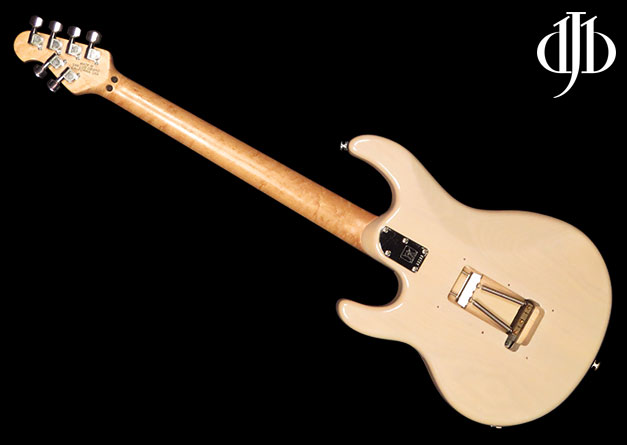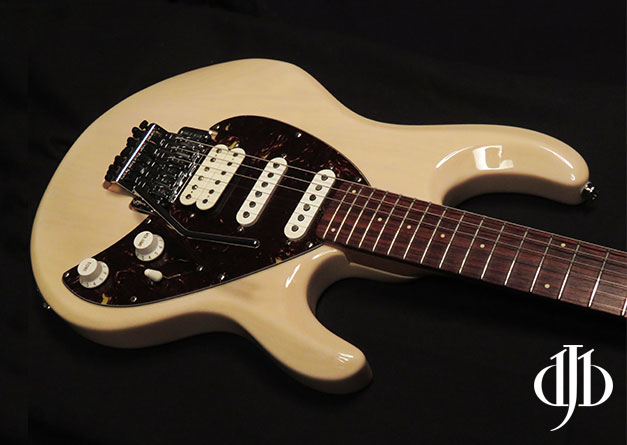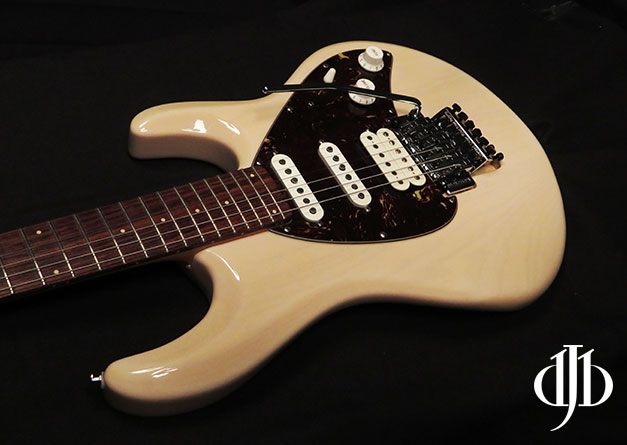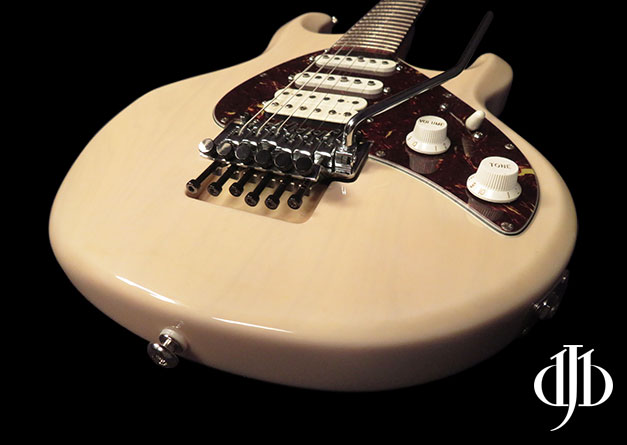 I'll be back tomorrow with another NYNGD: New Year's New Guitar Day!
Thanks for looking everyone!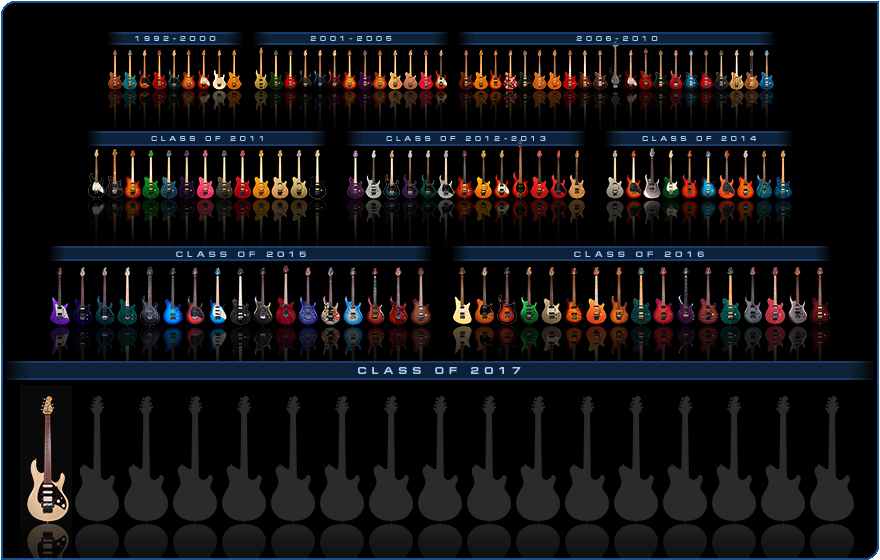 Past Days:
#2017-1
#2016-1 | #2016-2 | #2016-3 | #2016-4 | #2016-5 | #2016-6 | #2016-7 | #2016-8 | #2016-9 | #2016-10 | #2016-11 | #2016-12 | #2016-13 | #2016-14 |
#2016-1 | #2016-2 | #2016-3 | #2016-4 | #2016-5 | #2016-6 | #2016-7 | #2016-8 | #2016-9 | #2016-10 | #2016-11 | #2016-15
#2015-1 | #2015-2 | #2015-3 | #2015-4 | #2015-5 | #2015-6 | #2015-7 | #2015-8 | #2015-9 | #2015-10 | #2015-11 | #2015-12 | #2015-13 | #2015-14 |
#2015-1 | #2015-2 | #2015-3 | #2015-4 | #2015-5 | #2015-6 | #2015-7 | #2015-8 | #2015-9 | #2015-10 | #2015-11 | #2015-15 | #2015-16 | #2015-17
#2014-1 | #2014-2 | #2014-3 | #2014-4 | #2014-5 | #2014-6 | #2014-7 | #2014-8 | #2014-9 | #2014-10
#2013-1 | #2013-2 | #2013-3 | #2013-4 | #2013-5 | #2013-6
#2012-1 | #2012-2 | #2012-3 | #2012-4 | #2012-5 | #2012-6 | #2012-7
(The back story in case you're new to my NYNGD: For the past couple of years I've done a fun thing that most of you I think enjoyed, and I thought I would do it again this year. Every year, I am a slacker about keeping my Guitar Gallery up to date… So, as a fun holiday thing, let's launch a guitar in the Guitar Gallery each day leading up to New Years Eve! In the past I've received PM's about my collection and whether I play all of these guitars. 🙂 The same question came up during my NYNGD posts a few years ago and my answer was pretty detailed and well thought-out, so please check it out here!)
(Also, in case anybody gets any funny ideas — these guitars are not at my house. They are all in my very secure and alarmed studio facility. I usually only have two guitars floating around the house…)

Source: http://forums.ernieball.com