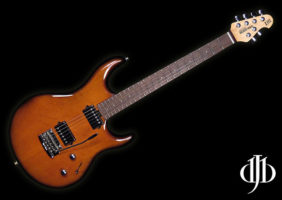 NYNGD: New Year's New Guitar Days! NYNGD #2017-4
.
Welcome to Day 4 of my annual New Year's New Guitar Days (NYNGD)!
Thanks for the kind words and comments on yesterday's NYNGD #2017-3!
When the 2015 Premier Dealer Network (PDN) run was announced, I hated it. Just didn't like the color of the body and the relative lack of figuring on an LIII, Silo, etc, but also didn't like "vintage maple neck" which was a bit brighter and yellower than we're accustomed to from EBMM.
Well, fast forward a couple years and I saw this one on eBay and it had a rosewood board (but the back of the neck is still the vintage maple). The collector in me couldn't resist and after some negotiating it was done!
Personally, this isn't one of my favorite sounding EBMM's. It's not particularly resonant and not very loud. Doesn't sound "bad", but it tends to not be the axe you grab for. I was thinking of maybe trying out some Cobalts on it to see if they change the sound — thoughts?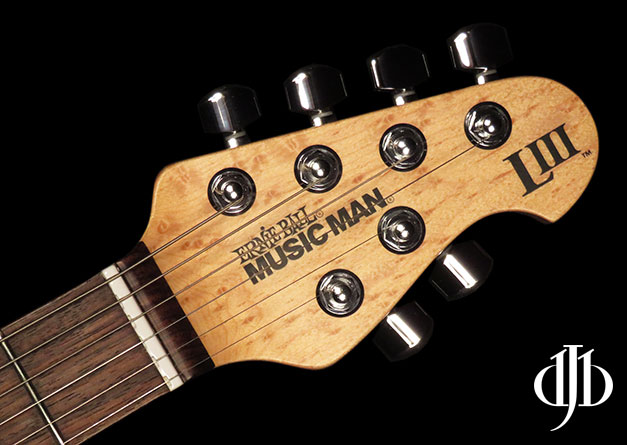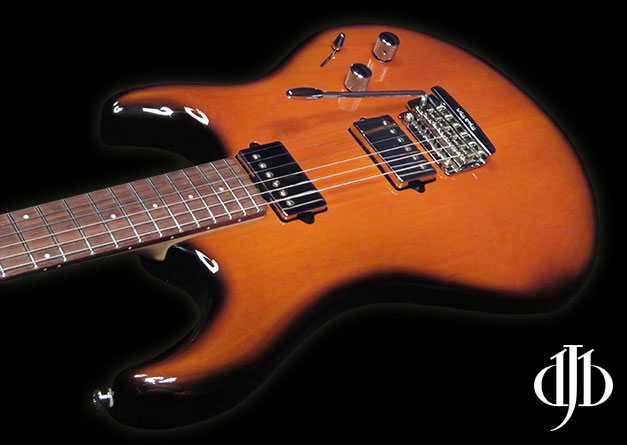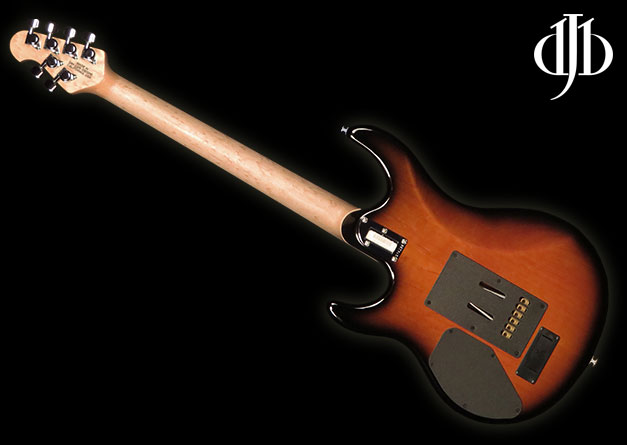 I'll be back tomorrow with another NYNGD: New Year's New Guitar Day!
Thanks for looking everyone!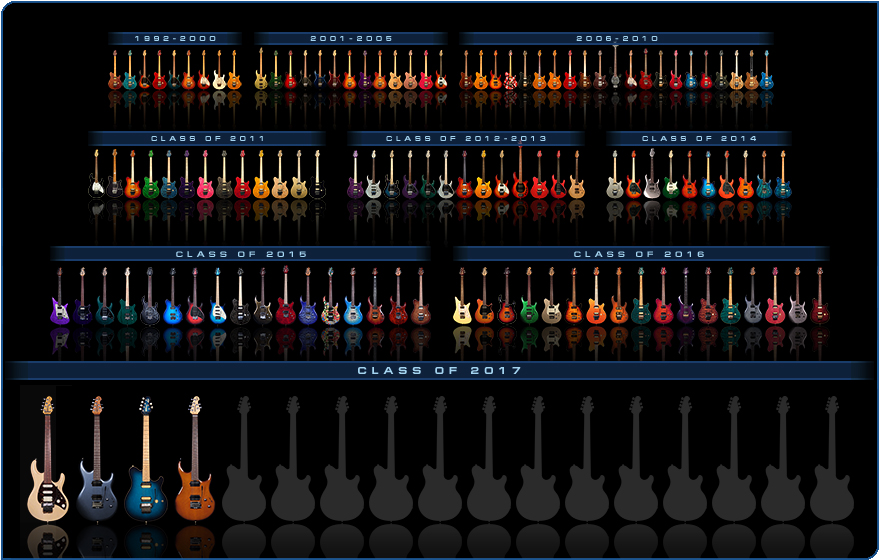 Past Days:
#2017-1 | #2017-2 | #2017-3 | #2017-4
#2016-1 | #2016-2 | #2016-3 | #2016-4 | #2016-5 | #2016-6 | #2016-7 | #2016-8 | #2016-9 | #2016-10 | #2016-11 | #2016-12 | #2016-13 | #2016-14 |
#2016-1 | #2016-2 | #2016-3 | #2016-4 | #2016-5 | #2016-6 | #2016-7 | #2016-8 | #2016-9 | #2016-10 | #2016-11 | #2016-15
#2015-1 | #2015-2 | #2015-3 | #2015-4 | #2015-5 | #2015-6 | #2015-7 | #2015-8 | #2015-9 | #2015-10 | #2015-11 | #2015-12 | #2015-13 | #2015-14 |
#2015-1 | #2015-2 | #2015-3 | #2015-4 | #2015-5 | #2015-6 | #2015-7 | #2015-8 | #2015-9 | #2015-10 | #2015-11 | #2015-15 | #2015-16 | #2015-17
#2014-1 | #2014-2 | #2014-3 | #2014-4 | #2014-5 | #2014-6 | #2014-7 | #2014-8 | #2014-9 | #2014-10
#2013-1 | #2013-2 | #2013-3 | #2013-4 | #2013-5 | #2013-6
#2012-1 | #2012-2 | #2012-3 | #2012-4 | #2012-5 | #2012-6 | #2012-7
(The back story in case you're new to my NYNGD: For the past couple of years I've done a fun thing that most of you I think enjoyed, and I thought I would do it again this year. Every year, I am a slacker about keeping my Guitar Gallery up to date… So, as a fun holiday thing, let's launch a guitar in the Guitar Gallery each day leading up to New Years Eve! In the past I've received PM's about my collection and whether I play all of these guitars. 🙂 The same question came up during my NYNGD posts a few years ago and my answer was pretty detailed and well thought-out, so please check it out here!)
(Also, in case anybody gets any funny ideas — these guitars are not at my house. They are all in my very secure and alarmed studio facility. I usually only have two guitars floating around the house…)

Source: http://forums.ernieball.com