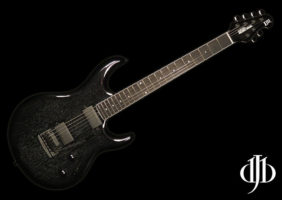 NYNGD: New Year's New Guitar Days! NYNGD #2017-9
.
Welcome to Day 9 of my annual New Year's New Guitar Days (NYNGD)!
For all those who celebrate it, I hope you all had a wonderful Christmas!
Thanks for the kind words and comments on yesterday's NYNGD #2017-8! We're at the half-way point now. The guitars are starting to get pretty cool, but we still have 9 more to go! What might be coming?!?
For NYNGD #2017-9, today's guitar is a revelation — a Luke III BFR Tumescent. Sure, the Tumescent finish looks really cool and is different. But no stunning quilt top here. The black hardware is different, too. But what's special about this guitar has absolutely nothing to do with looks. And, while it feels awesome (especially the neck), that's not what's special here — all EBMM LIIIs feel awesome.
For me, the real story here is the grain-filled mahogany body, and the mahogany neck with a bound ebony fretboard. This guitar sounds absolutely amazing. My best sounding LIII hands-down. It's gotta be the mahogany and ebony, as everything else is just stock LIII (the pickups and electronics, the hardware, etc.). She has a little bit of extra balls, extra punch. The best way to describe it is a real Les Paul vibe sonically. It doesn't sound like a Les Paul… it's sounds feel like a Les Paul. If that makes sense.
Now, about the looks — while most of us salivate over amazing quilt tops and gold hardware, the Tumescent is one where my daughter was like, "Dad, this guitar is beautiful!" So… interesting that out of all my bling, this is one that Jessie picked out as special. And it's one where, when I haven't seen it for a few months, I pull it out of the case and get a tingle. It really is awesome and original. More surprises like this, please, EBMM!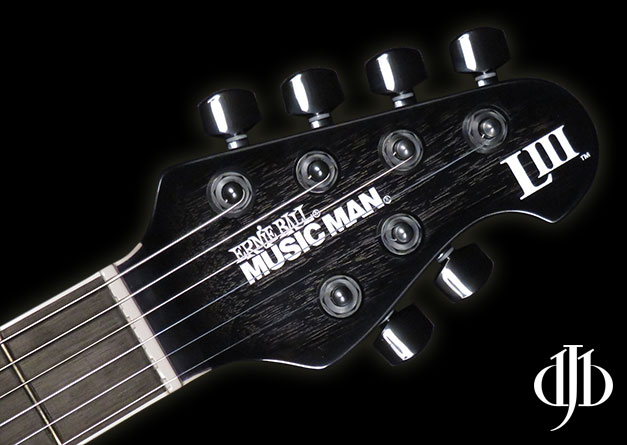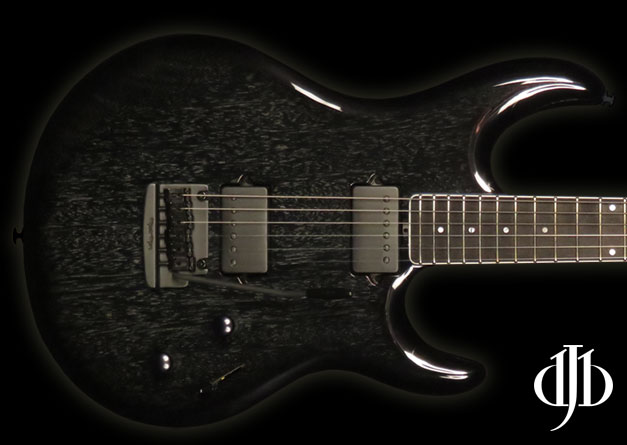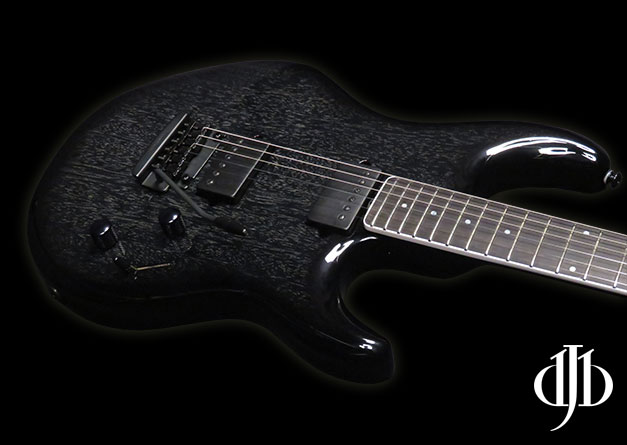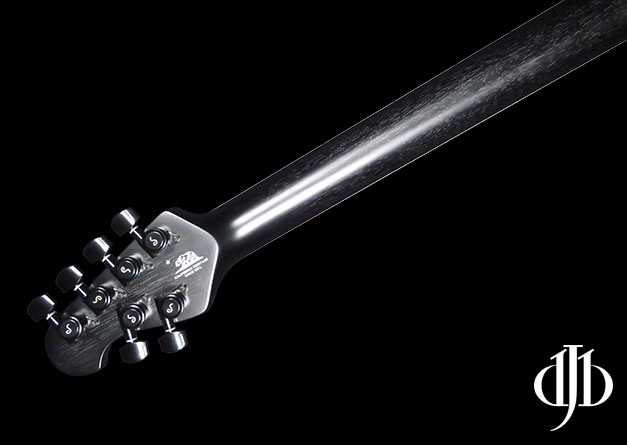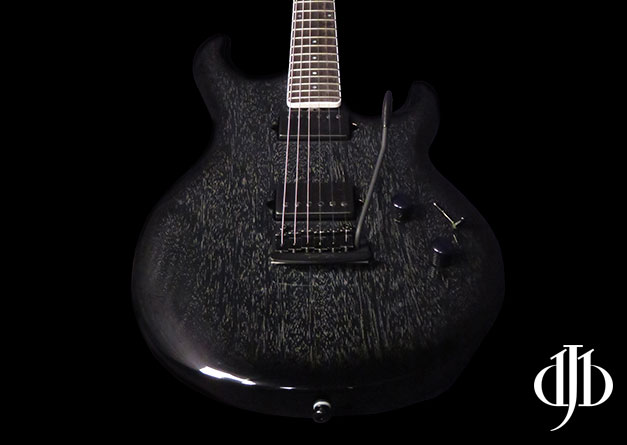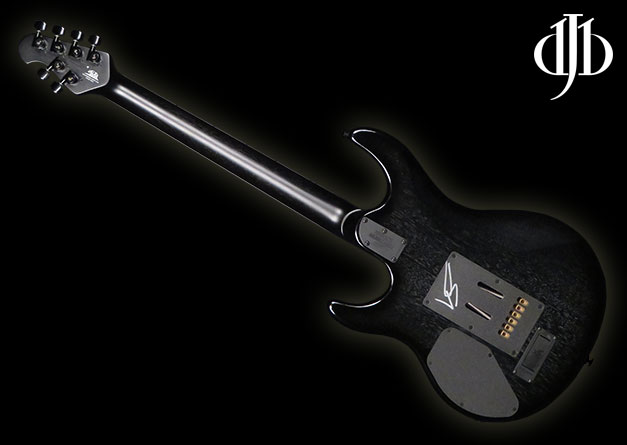 I'll be back tomorrow with another NYNGD: New Year's New Guitar Day!
Thanks for looking everyone!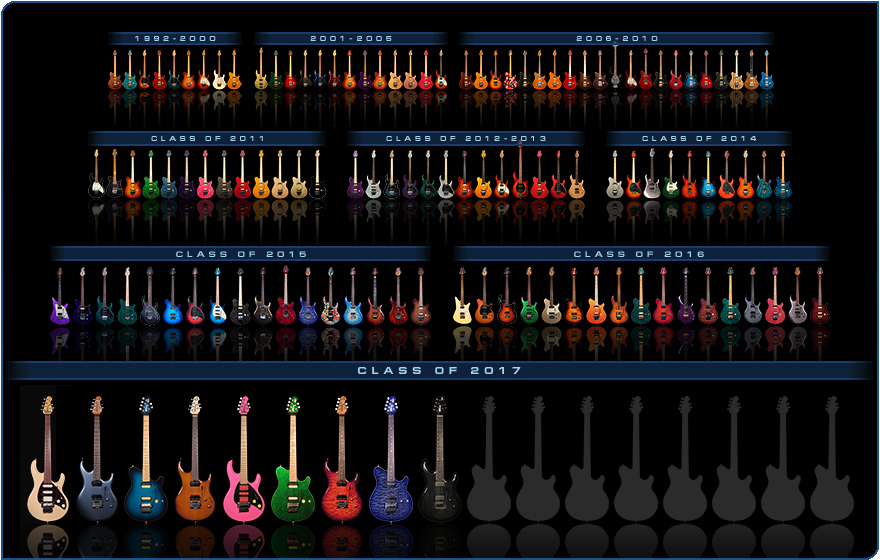 Past Days:
#2017-1 | #2017-2 | #2017-3 | #2017-4 | #2017-5 | #2017-6 | #2017-7 | #2017-8 | #2017-9
#2016-1 | #2016-2 | #2016-3 | #2016-4 | #2016-5 | #2016-6 | #2016-7 | #2016-8 | #2016-9 | #2016-10 | #2016-11 | #2016-12 | #2016-13 | #2016-14 |
#2016-1 | #2016-2 | #2016-3 | #2016-4 | #2016-5 | #2016-6 | #2016-7 | #2016-8 | #2016-9 | #2016-10 | #2016-11 | #2016-15
#2015-1 | #2015-2 | #2015-3 | #2015-4 | #2015-5 | #2015-6 | #2015-7 | #2015-8 | #2015-9 | #2015-10 | #2015-11 | #2015-12 | #2015-13 | #2015-14 |
#2015-1 | #2015-2 | #2015-3 | #2015-4 | #2015-5 | #2015-6 | #2015-7 | #2015-8 | #2015-9 | #2015-10 | #2015-11 | #2015-15 | #2015-16 | #2015-17
#2014-1 | #2014-2 | #2014-3 | #2014-4 | #2014-5 | #2014-6 | #2014-7 | #2014-8 | #2014-9 | #2014-10
#2013-1 | #2013-2 | #2013-3 | #2013-4 | #2013-5 | #2013-6
#2012-1 | #2012-2 | #2012-3 | #2012-4 | #2012-5 | #2012-6 | #2012-7
(The back story in case you're new to my NYNGD: For the past couple of years I've done a fun thing that most of you I think enjoyed, and I thought I would do it again this year. Every year, I am a slacker about keeping my Guitar Gallery up to date… So, as a fun holiday thing, let's launch a guitar in the Guitar Gallery each day leading up to New Years Eve! In the past I've received PM's about my collection and whether I play all of these guitars. 🙂 The same question came up during my NYNGD posts a few years ago and my answer was pretty detailed and well thought-out, so please check it out here!)
(Also, in case anybody gets any funny ideas — these guitars are not at my house. They are all in my very secure and alarmed studio facility. I usually only have two guitars floating around the house…)
Source: http://forums.ernieball.com