Praise for Sir Valentine and his groovy axe!
I must admit I had never heard of James Valentine before the EB guitar was released, but I'm glad this man was born. The Valentine is a TONE MONSTER. If you are looking for a non-strat sound guitar with the most stellar clean tones on earth…. seriously, check out the Valentine. I'll probably order a second from Pete before too long (if a couple of things line up before then).
I have a strat for when I want a strat sound, but when I want to cover ALL the other bases, this guitar is top notch. It is SOOOO spanky with completely rich tones. Kudos to the artist and EBMM for designing a truly gorgeous and unique guitar.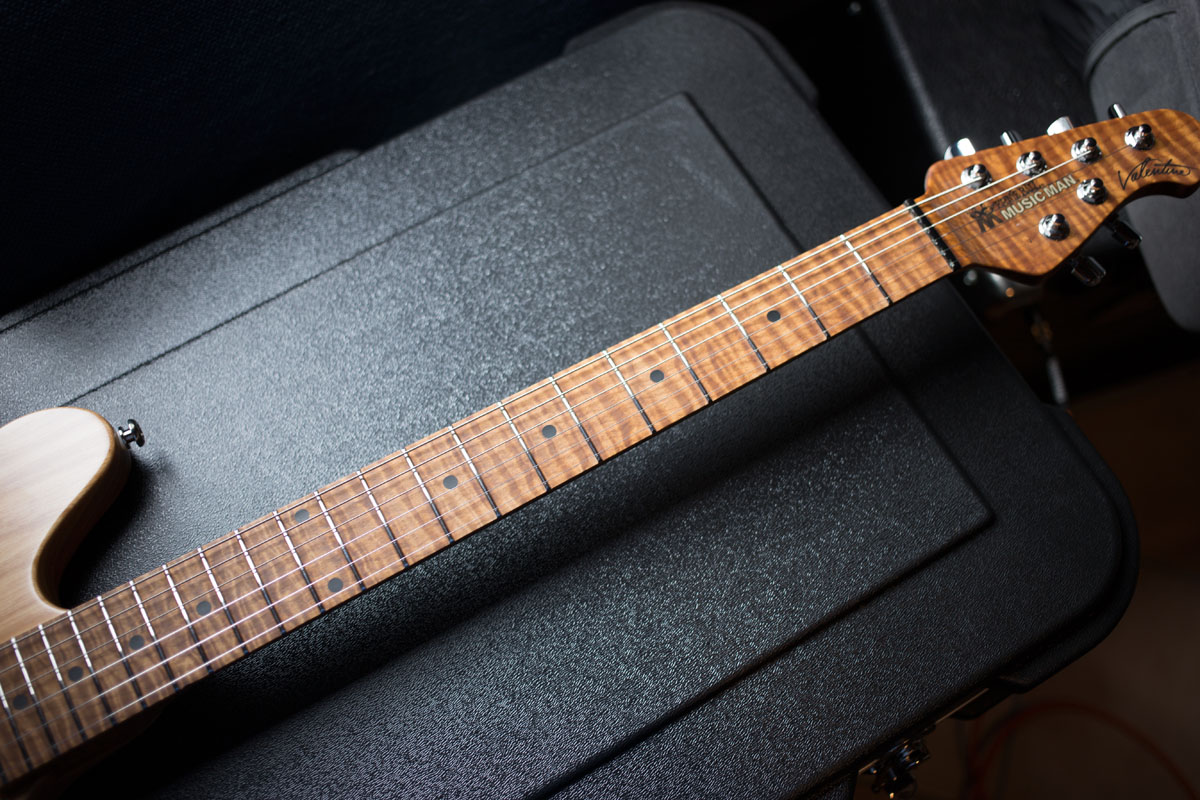 Source: http://forums.ernieball.com