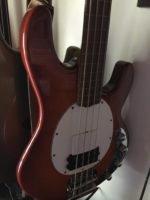 Stingray Ramp – Quick, Cheap and Easy
Three bucks from your pocket and 10 minutes of your time. And if you don't like it, just remove without a scratch.
It's half of a blank electrical switch plate!!
I used plumber's putty to stick it on there, it's firmly in place but it can be removed very easily and will leave no marks whatsoever on the pick guard.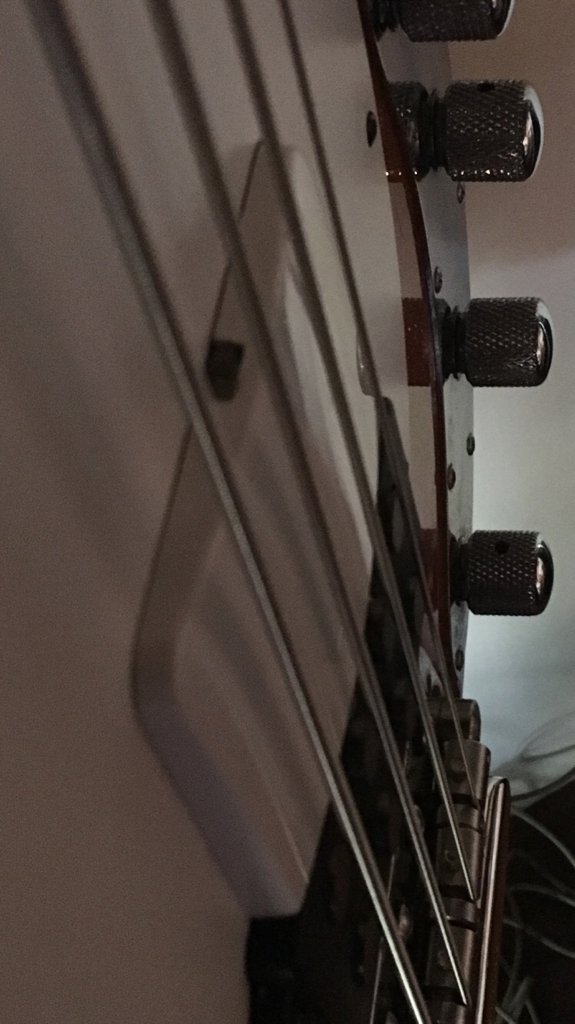 Source: http://forums.ernieball.com