AVN | SYS Named North American Distributor for RedSeven Amplification
AVN | SYS has announced the creation of RedSeven Americas, the exclusive distributor in North America, South America, Central America, and the Caribbean  for boutique Italian guitar amplifier brand RedSeven Amplification. The latest addition to the AVN | SYS portfolio brings Italian craftsmanship and tonal versatility to discerning guitar players through one of Europe's most promising new amplifier manufacturers.
RedSeven Amplification was founded in 2018 by Luca Baratella and Sebastiano Men with the goal of creating a line of high quality, hand-crafted guitar amplifiers that would serve the evolving needs of today's players. This bespoke approach sees the brand utilizing the finest available components – all sourced within Europe – and maintaining a high standard of build quality for decades of tour-grade reliability and sound. "You can't take any shortcuts to great guitar tone," Baratella explained. "At RedSeven nothing is outsourced and we hand-wire everything, to ensure that our customers have the best possible playing experience from an amplifier that will give them everything they need, and more!"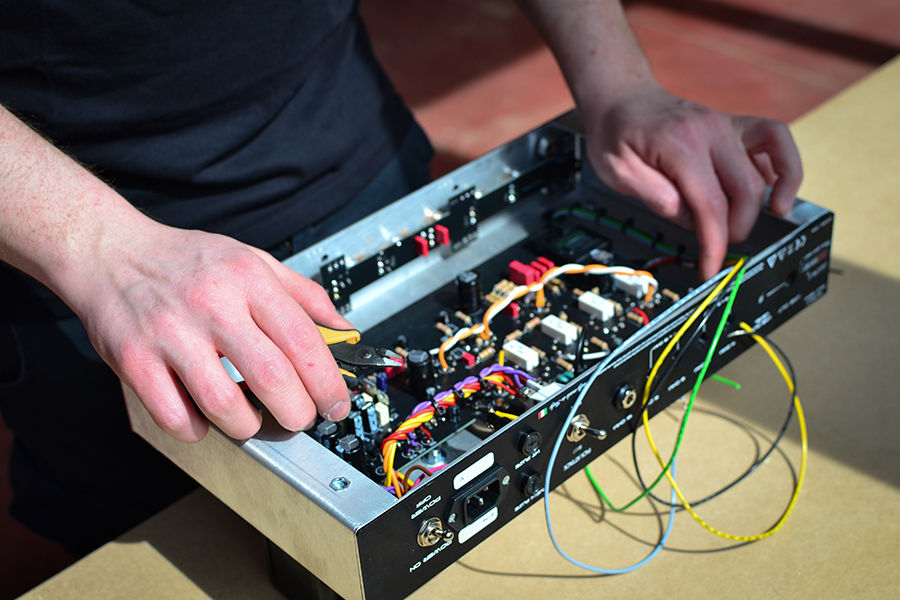 RedSeven currently offers three different lines of amplifiers, each aimed at a different niche in the rapidly diversifying guitar market. Kali Mk2 is a vintage-style single channel amplifier powered by EL84 tubes with a decidedly 'British' flavor aimed at guitar players who are looking for the ultimate pedal platform amp. Players seeking versatility and tweakability have RedSeven's signature Duality Series, which comes in both 50 and 100 watts and offers two tweakable channels and a lead boost. On the high gain end of the tonal spectrum is Leviathan, a crushing 120-watt monster powered by KT88s and designed to be the ultimate amp for metalheads and hard rockers. "With each of our amplifiers we wanted to capture every era of great guitar sounds without directly cloning anything," said Baratella. "We want to give players the ability to access the sound they hear in their heads and tweak it to their hearts desires."
AVN | Sys is in the process of  building a new showroom and demo studio in Miami to showcase the brand, and is currently taking dealer inquiries as well. "RedSeven amplifiers are some of the most well-built and tonally versatile guitar amps on the market today," said AVN | SYS Founder PK Pandey, "We're thrilled to partner with them to bring their products to players in the Western Hemisphere and to allow them to experience a new level of tonal bliss!"
For more information about RedSeven Amplification, please visit: https://redseven-amplification.com/
For more information about AVN Systems, please visit:  https://avnsys.com/
About AVN | SYS
AVN | SYS specializes in discovery, design, invention, curation, and integration for professional audio, video, and network systems, servicing both residential, commercial, and education customers.  From concept and design to provisioning and integration, AVN | SYS can scale your business and bottom line, and has the experience and resources to provision and mobilize your project.
The post AVN | SYS Named North American Distributor for RedSeven Amplification appeared first on Music Instrument News.
Source: musicinstrumentnews.co.uk