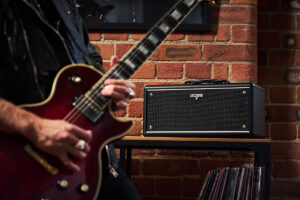 BOSS Announces Katana-Air EX Wireless Guitar Amplifier
BOSS has announced the Katana-Air EX Guitar Amplifier, a powerful new wireless desktop amp for guitar and bass. Katana-Air EX delivers professional stereo sound and acclaimed Katana tones in a compact footprint, supported by a larger cabinet and other enhancements over the standard Katana-Air model. Advanced BOSS wireless technology and integrated Bluetooth® provide convenient cable-free operation, while the companion BOSS Tone Studio app (iOS/Android) offers deep-sound editing and built-in tools for skill development with YouTube content.
In 2018, BOSS introduced Katana-Air, the world's first totally wireless guitar amplifier. Katana-Air EX expands on the original model's impressive feature set with 35 watts of maximum power, increased fullness and sound projection, and additional recording and performance options.
Katana-Air EX has been engineered to provide an authentic stage-style playing experience in a desktop size. Two custom five-inch speakers are loaded into a carefully designed wood cabinet, generating full sound with rich resonance typically only available with performance amplifiers. Punchy, high-definition tones offer an inspiring platform for honing natural techniques, while the tuned bass-reflex port ensures tight bottom-end response for low-tuned guitar riffs and electric bass practice.
Katana-Air EX comes equipped with sounds derived from the Katana stage amplifiers, dialed in for maximum expression with its desktop cabinet. Five unique amp characters provide tones from sparkling clean to high gain, including a dedicated character for acoustic-electric guitar and bass. The amp also features access to 60 BOSS effects, with a wide selection of overdrives and distortions plus mod, delay, and reverb effects optimized for the amp's stereo speaker system. Six onboard memories allow users to store their favorite amp and effects setups for instant recall.
BOSS's digital wireless guitar technology is at the heart of Katana-Air EX, providing transparent sound and lightning-fast response with no lag or dropouts. The included transmitter offers up to 12 hours of playing time per charge, and the amp features a built-in docking port for charging. The integrated motion sensor and standby function conserve energy when the system is idle, allowing the user to keep the transmitter plugged in between sessions and turn the system on just by picking up the instrument.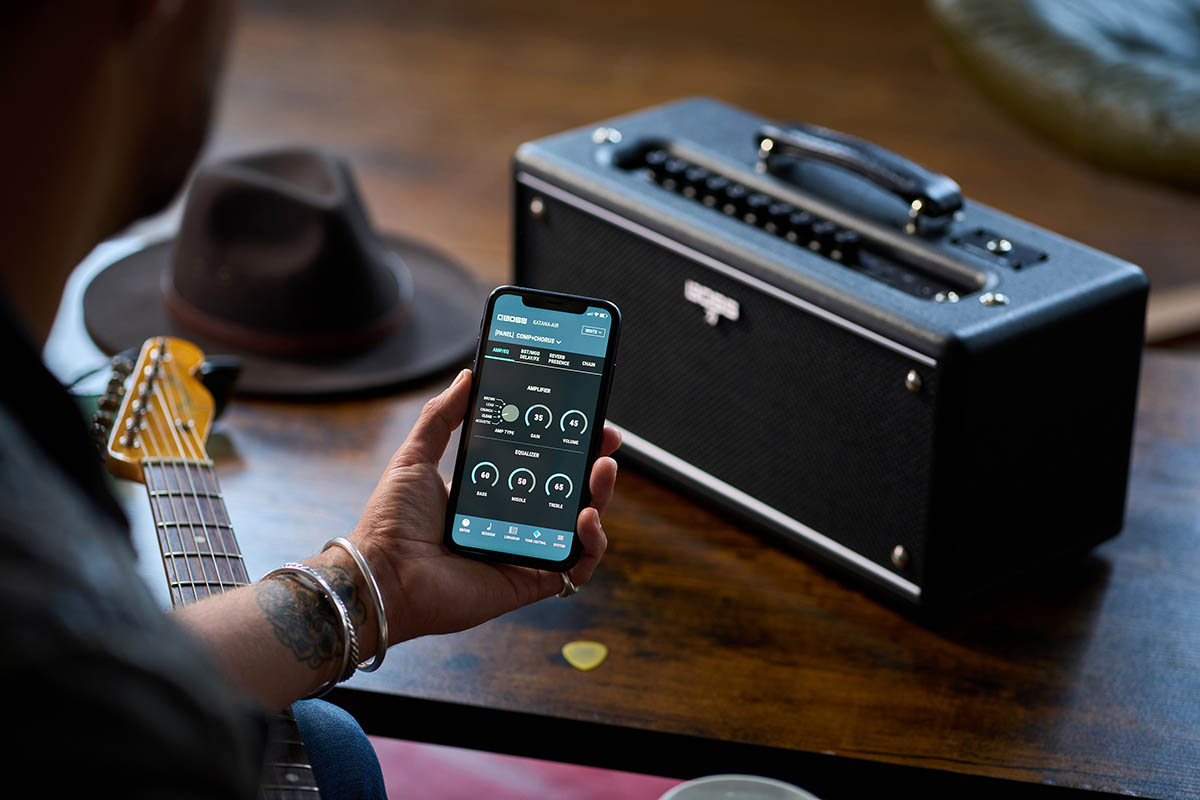 With onboard Bluetooth®, Katana-Air EX users can wirelessly connect with the BOSS Tone Studio app and play along with songs streamed from a mobile device. It's also possible to record tracks directly to computer music software via USB and use the stereo line output with mic'd cab emulation for live performances in direct-to-PA setups. Going further, Katana-Air EX does double duty as a high-quality portable Bluetooth speaker for casual listening.
The dedicated BOSS Tone Studio app provides complete wireless control of Katana-Air EX from a smartphone or tablet. Users can adjust amp settings, customize effects, and access deeper functions only available from the app. Integrated YouTube support energizes daily practice sessions with the ability to watch videos, create song lists, loop sections, and more. It's even possible to change sound memories automatically during video playback, providing an inspiring hands-free experience when jamming along with popular songs and backing tracks.
The optional EV-1-WL Wireless MIDI Expression Pedal and FS-1-WL Wireless Footswitch provide remote operation of various functions assigned in the BOSS Tone Studio mobile app. Users can control volume and wah, change memories, and trigger the app's practice tools—all with a cable-free connection.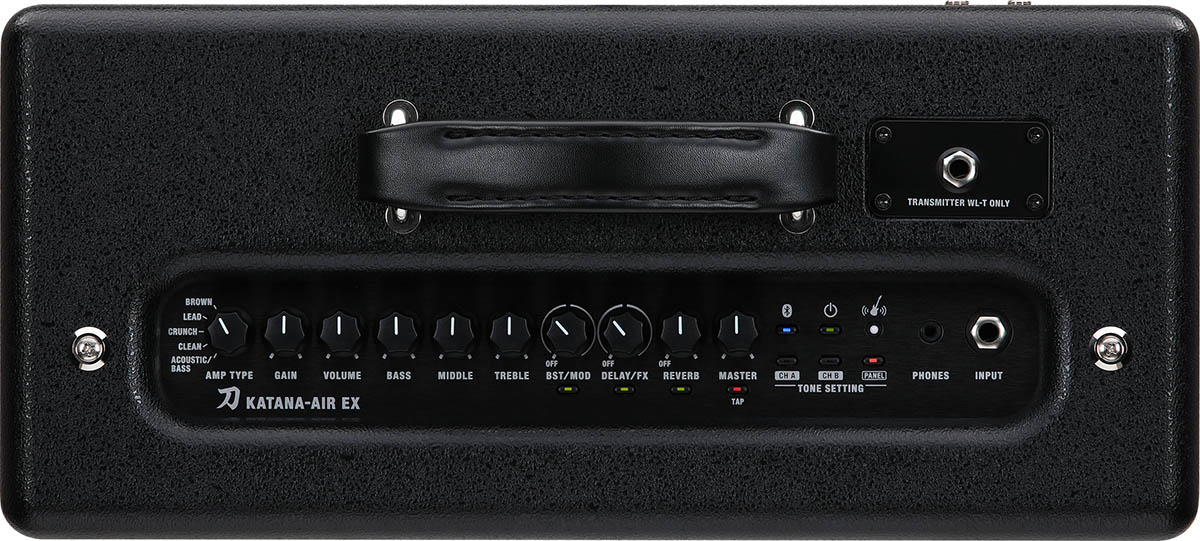 Katana-Air EX can be powered with the included adaptor or via eight AA batteries or an optional Roland BTY-NIMH/A Rechargeable Amp Power Pack for completely wireless operation.
To learn more about Katana-Air EX and the original Katana-Air, visit www.boss.info.
About BOSS
BOSS, a division of Roland Corporation, has achieved legendary status among guitarists, bassists, and vocalists with a diverse, world-leading product lineup of creative tools with exceptional sound, intuitive control, and rugged durability. Since 1977, BOSS's famous compact pedals have been used daily by everyone from beginners to touring professionals, with over 125 unique models introduced and over 16 million units sold to date. BOSS also leads the way with innovative gear in numerous other categories, from amplifiers, multi-effects processors, and loopers to wireless systems, vocal effects, tuners, metronomes, rhythm machines, recorders, and more. For more information, visit Boss.info. Follow BOSS on Facebook, Twitter (@BOSSInfoGlobal), and Instagram (@BOSSInfoGlobal).
The post BOSS Announces Katana-Air EX Wireless Guitar Amplifier appeared first on Music Instrument News.
Source: musicinstrumentnews.co.uk