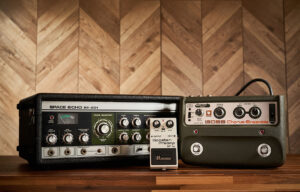 BOSS Introduces Waza Craft BP-1W Booster/Preamp
BOSS introduces the BP-1W Booster/Preamp,the latest model in the acclaimed Waza Craft series of compact effect pedals. The vintage BOSS CE-1 Chorus Ensemble and RE-201 Space Echo are legendary for their inspiring and influential effect sounds. But they're also loved for their variable analog preamp circuitry, which instantly infuses any guitar tone with character, body, and richness. The BP-1W allows players to access these two classic preamp tones in one versatile stompbox, along with a natural, clear voice that functions as a standard clean boost.
For generations, savvy guitarists have relied on key pieces of analog gear to enhance their core tone. Though discontinued over 30 years ago, the CE-1 and RE-201 remain widely used by many players for their characterful preamps as much as their famous analog effect sounds. These "secret weapons" make the sound richer, fuller, and more satisfying to play, even when their effect processing is bypassed. The BP-1W lets every guitarist experience their magical tone-shaping properties without having to seek out rare and expensive vintage originals.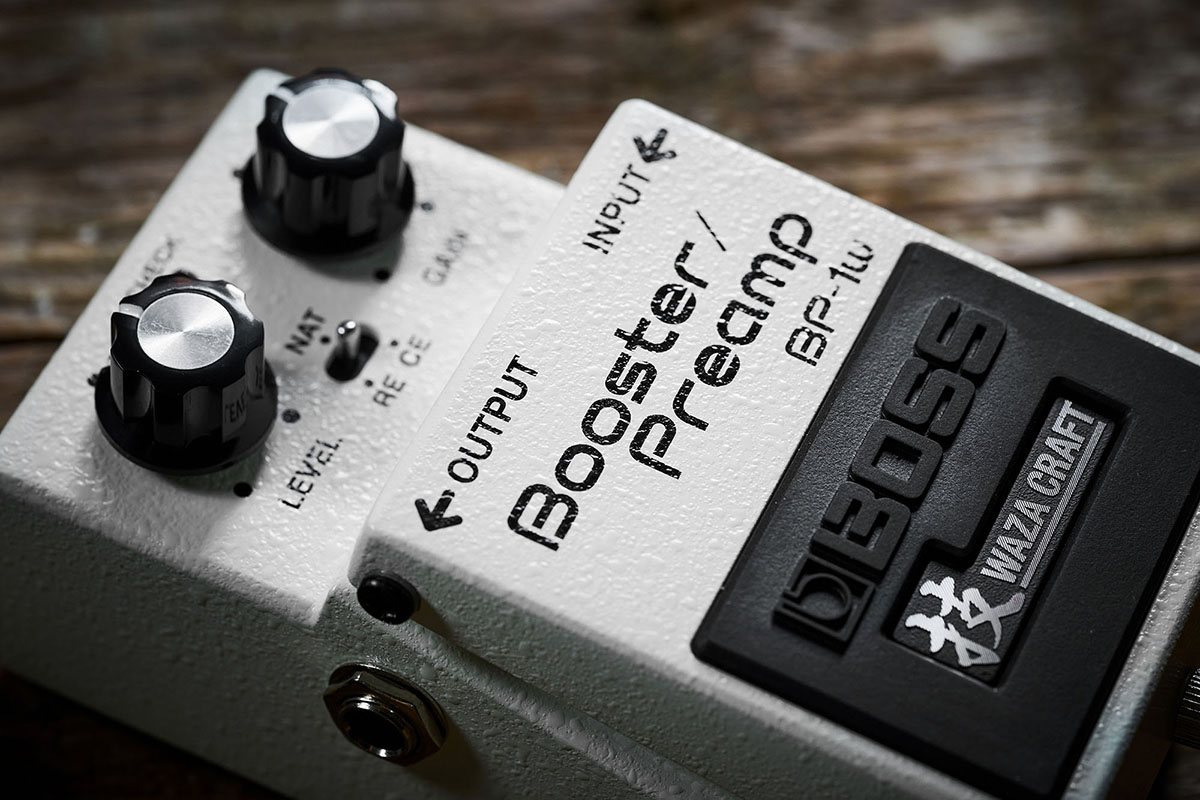 With its three operation modes, the BP-1W is one of the most flexible boost pedals available. Along with CE and RE modes, a third mode provides a pristine clean boost to pump the volume without added color. The Gain knob offers a range of saturation and drive tones unique to each mode, while the Level knob lets the player balance the effect/bypass sound or push downstream pedal and amp inputs for further tonal enhancement.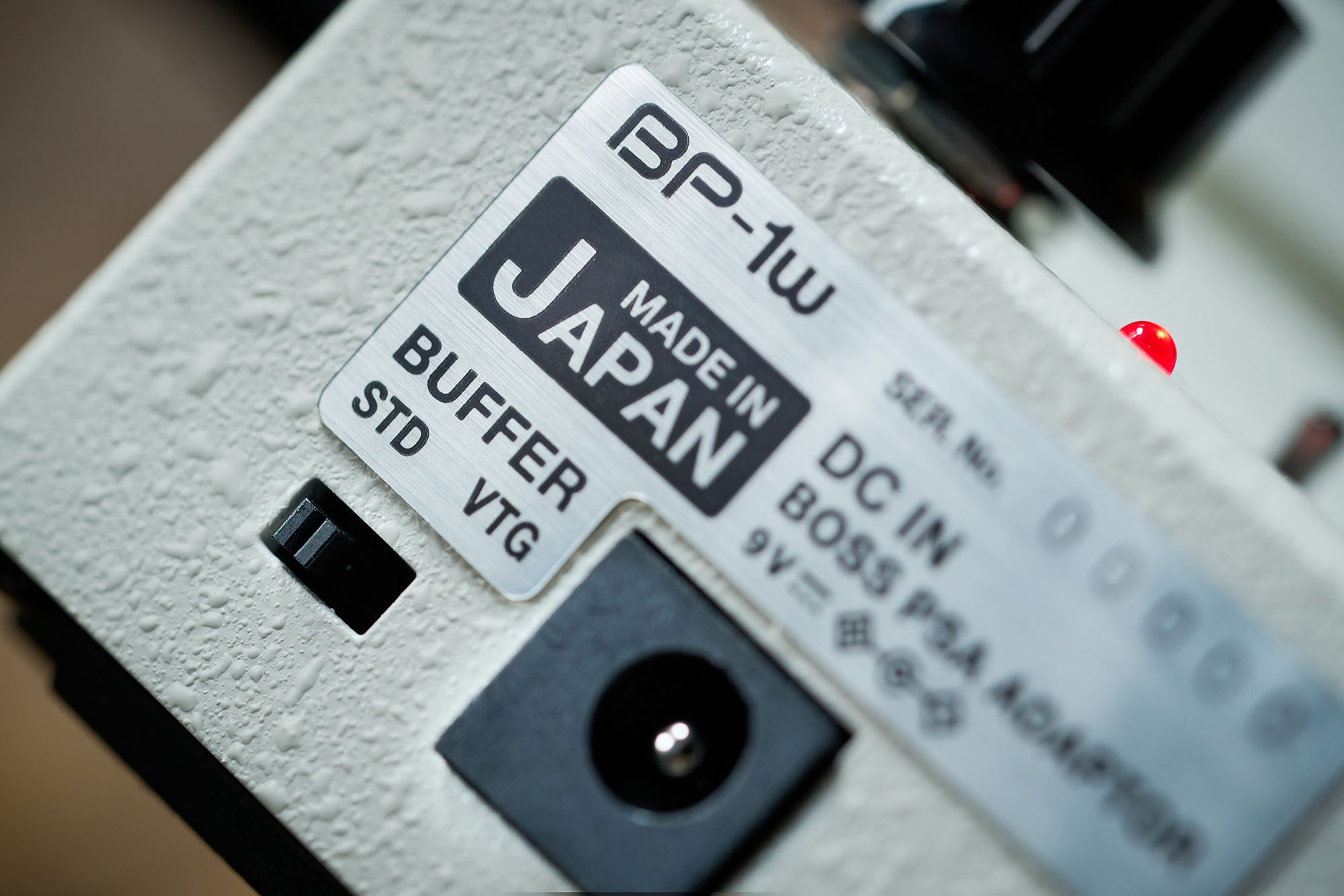 The BP-1W also features high-quality buffer circuitry with two selectable types. Sliding the rear panel switch provides access to the pure signal of a standard buffer or a vintage buffer with lower input impedance. The vintage type produces a warmer tone and a smooth dynamic response, with maximum benefits achieved by connecting a guitar with passive pickups directly to the BP-1W's input. The standard buffer is always engaged for signal conditioning when the pedal is bypassed, regardless of the buffer switch setting.
Availability & Pricing
The new BOSS BP-1W Booster/Preamp will be available in November 2023 for purchase at authorized US BOSS retailers for $169.99. To learn more about the BP-1W Booster/Preamp, visit www.boss.info.
About BOSS
BOSS, a division of Roland Corporation, has achieved legendary status among guitarists, bassists, and vocalists with a diverse, world-leading product lineup of creative tools with exceptional sound, intuitive control, and rugged durability. Since 1977, BOSS's famous compact pedals have been used daily by everyone from beginners to touring professionals, with over 125 unique models introduced and over 16 million units sold to date. BOSS also leads the way with innovative gear in numerous other categories, from amplifiers, multi-effects processors, and loopers to wireless systems, vocal effects, tuners, metronomes, rhythm machines, recorders, and more. For more information, visit Boss.info. Follow BOSS on Facebook, Twitter (@BOSSInfoGlobal), and Instagram (@BOSSInfoGlobal). 
The post BOSS Introduces Waza Craft BP-1W Booster/Preamp appeared first on Music Instrument News.
Source: musicinstrumentnews.co.uk