Fender & Kingfish Launch Artist Signature Telecater Deluxe & Custom Humbucking Pickups
Fender Musical Instruments Corporation (FMIC) has announced the launch of the Kingfish Telecaster® Deluxe, a collaboration with the 23-year old Grammy® winner, guitar virtuoso, songwriter and vocalist, Christone "Kingfish" Ingram. This signature Tele® not only honors Christone's influence on the blues community, but his meteoric rise from a Mississippi hometown hero to world renowned guitar and musical phenom. Additionally, fans around the world can also learn to play Christone's classics via Fender Play®, Fender's complete online learning app for guitar, bass and ukulele. The Christone "Kingfish" Ingram collection includes original music from Christone's  Kingfish and 662 albums, including deeply-rooted blues guitar tracks, like: "Outside of This Town," "Been Here Before," "662" and a cover of Screamin' Jay Hawkins's "I Put a Spell on You."
"The Kingfish Telecaster® Deluxe guitar gives me a sense of comfort when I'm playing across genres; everything from blues to smooth rock, it's all about versatility. For me, it is important for people to play other genres," said Christone "Kingfish" Ingram. "One of my favorite features on the Tele® are my signature pickups because they're a solid option for players in all genres. Being a blues player is a beautiful thing, but it's about more than that. I've always been into heavy tones from my influences like Gary Moore and various blues players like Freddy King. I hope this Tele® inspires players of all genres to dig in and rock out."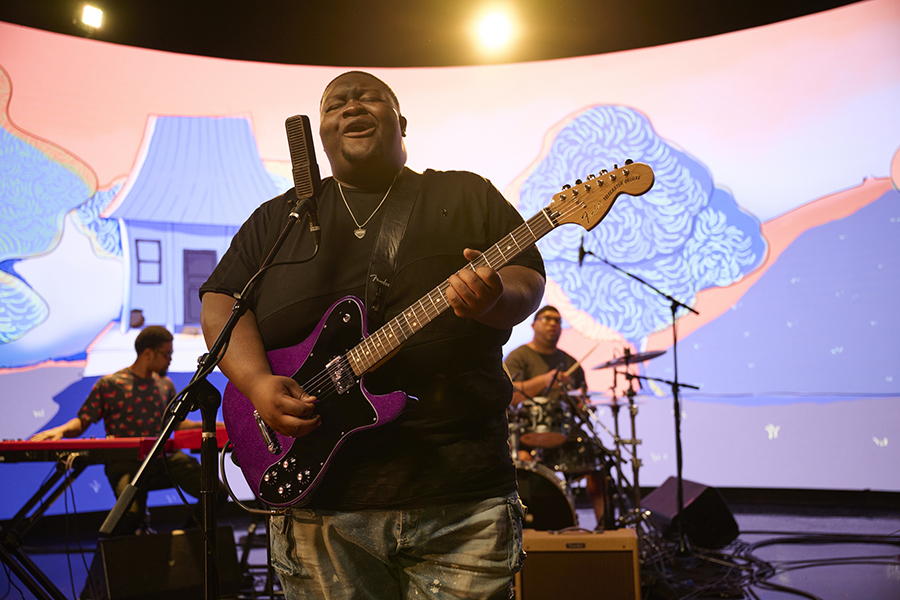 After picking up the guitar at age eleven, Christone quickly became a staple of the Mississippi music scene. For years he performed tirelessly around town as a sideman, a solo act and alongside the Delta Blues Museum band. It wasn't long before his expressive guitar work began to turn heads far beyond his hometown. By 2015, Kingfish had made fans out of childhood heroes, such as Buddy Guy and Bootsy Collins. He even met former first lady Michelle Obama as part of a Clarksdale blues music convoy to the White House. As Christone went on to headline festivals and club dates, perform on television and release two critically lauded albums, he solidified his position as a torch bearer for the blues before he was twenty years old.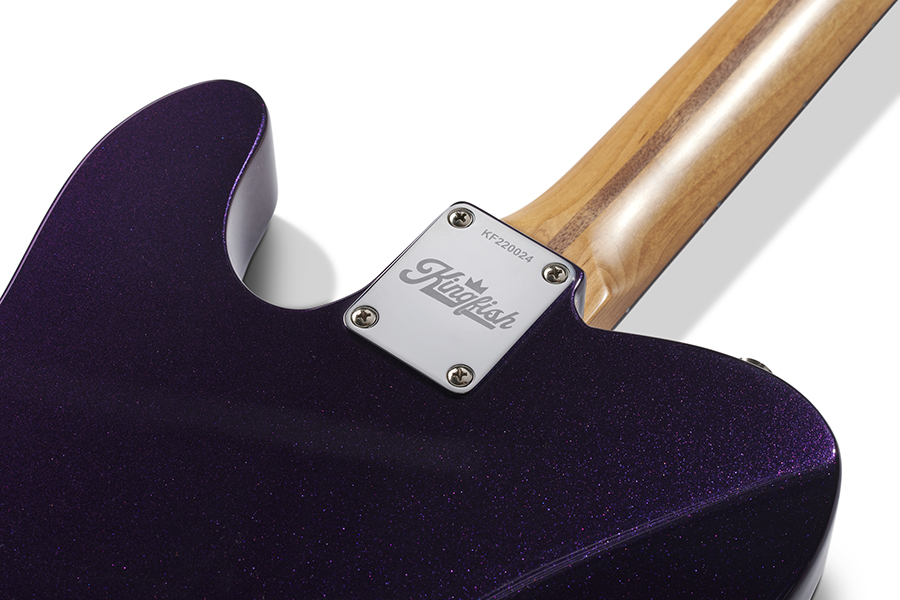 While Christone's career is in constant motion, one thing has remained the same—his mastery of the guitar. Impossibly delicate yet searingly aggressive, Christone is able to exude every emotion, impulse and influence grounded in the same conviction as the legends who inspired him to pick up a guitar in the first place. While Christone's playing is distinctly his own, his signature Telecaster® Deluxe is crafted to help players find their own style with ease.
The Kingfish Telecaster® Deluxe guitar has been designed to the artist's specifications with an emphasis on power and personal flourish. The heart of the instrument is the Kingfish Signature Humbucking Pickups, custom wound for velvety lows, punchy mids and a snarling high end. The custom pickups will also be sold separately, making it that much easier for players everywhere to achieve Christone's signature tone. Finished in mesmerizing Mississippi Night, the guitar looks as stunning as it sounds and the custom color is more than meets the eye. This mystifying shade of purple harkens back to the deep night skies Kingfish would often marvel at while growing up in Clarksdale, Mississippi.
The Kingfish Telecaster® Deluxe features an alder body. The "V"-shaped roasted maple neck gives the instrument a distinctly vintage feel and the comfortable 12" radius rosewood fretboard allows for huge bends and scorching riffs up and down the neck. A custom "K & Crown" logo on the pickup covers and Kingfish's signature autograph on the headstock rounds out the instrument's personalized touch.
"The signature Kingfish Telecaster® Deluxe is a great representation of versatility" said Justin Norvell, Executive Vice President of Product, FMIC. "While it is a nod to Kingfish's undeniable bluesy sound, we meticulously crafted the Kingfish Signature Humbucking Pickups to inspire players of all genres. Modeled to emulate a `50s sound, the two custom pickup sets were built for growling, overdriven blues-rock, delivering deep, shimmering and dynamic tones. We're honored to have worked alongside Christone, one of the leading next generation blues players of our time, to create these signature pickups and Telecaster®."
Alongside the release of the Kingfish Telecaster® Deluxe, Fender will be telling the story of Christone's career througha three-part video series. In true tradition, the Fender® Artist Signature Series features extraordinary instruments designed with the world's greatest musicians. Each chapter of the video series aims to illuminate the milestones of Christone's journey and the creation of his signature guitar through performance and conversation. As we move fluidly through Kingfish's rise to stardom, the stage design will morph accordingly. Transforming from bedroom, to world class studios, to sold-out stages, the series' visual elements will underline just how far Kingfish has come since he first picked up the guitar.
Product Features
The Kingfish Telecaster Deluxe features two custom humbucking pickups voiced for growling, overdriven blues-rock, delivering deep, shimmering and dynamic tones.
The "V"-shaped roasted maple neck has a classic vintage feel and improved resonance thanks to our roasting treatment.
An adjust-o-matic bridge allows each string to be adjusted for perfect intonation.
The slab rosewood fingerboard offers warm vintage Fender tone, while the 12" radius is great for big bends and soloing up and down the neck.
The mesmerizing Mississippi Night finish pays tribute to the birthplace of the blues.
Other features include a custom etched "K" crown logo on the neck pickup cover, a custom neck plate and Kingfish's signature on the headstock.
The post Fender & Kingfish Launch Artist Signature Telecater Deluxe & Custom Humbucking Pickups appeared first on Music Instrument News.
Source: musicinstrumentnews.co.uk