Fender & Nicholas Daley Join Forces For Limited Edition 'American Vintage II' Collection
Fender Musical Instruments Corporation (FMIC) today announced a collaboration with award-winning fashion designer Nicholas Daley, dubbed 'American Vintage II', conceived and designed on the heels of the new series of Fender electric guitars and basses of the same name which launched earlier this year. 
Inspired by the style, colour and tone of influential decades in music, the '50s, '60s and '70s, the limited edition collection features Fender-inspired designs from Nicholas Daley including  bespoke hand printed vintage tees and Daley's signature MA-1 bomber jacket, that he repurposed from deadstock from his own archive. A perfect fit for Fender, Daley's style and aesthetic lend seamlessly to the vintage overtones of Fender's latest guitar collection. The bespoke design has been screen-printed onto second-hand tees to recirculate and revive the much-loved aesthetics of past generations.

"It feels very special to be working with iconic music brand, Fender, on this collection," said Daley,  London Fashion Week designer and winner of the 2022 BFC/GQ Designer Fashion Fund. "Music is part of my label's DNA so it feels like a natural fit to work with a brand that helped elevate music as we know it. When Fender asked me to respectfully reimagine the aesthetic of American Vintage II, I couldn't pass it up."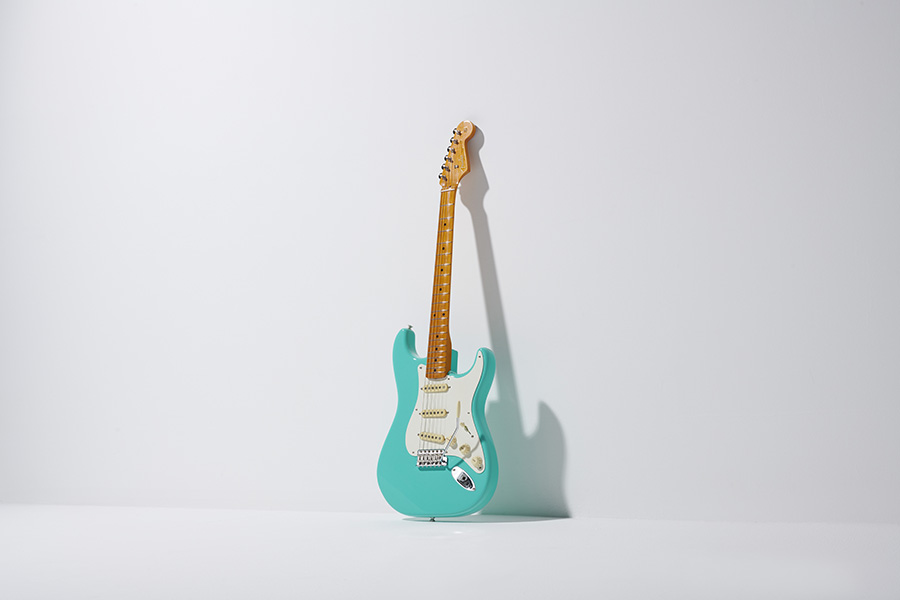 With vintage-inspired trends at a high point among tastemakers and consumers, Fender has revived the iconic guitar models that defined decades of music. Built in Corona, California, this new flagship series is a testament to the lasting influence and timeless designs from one of the world's most iconic instrument makers, celebrated in their original form. Harnessing vintage-inspired style, sound and feel, the American Vintage II series elevates the playing experience for modern musicians, while maintaining the classic features that have influenced through the decades. The recent campaign features the voice of poet-performer Patti Smith, one of the most influential artists from the '70s punk rock movement, alongside artists such as boundary-breaking country music duo Brothers Osborne, British vocalist, guitarist, singer and songwriter James Bay and legendary British rock guitarist Jeff Beck.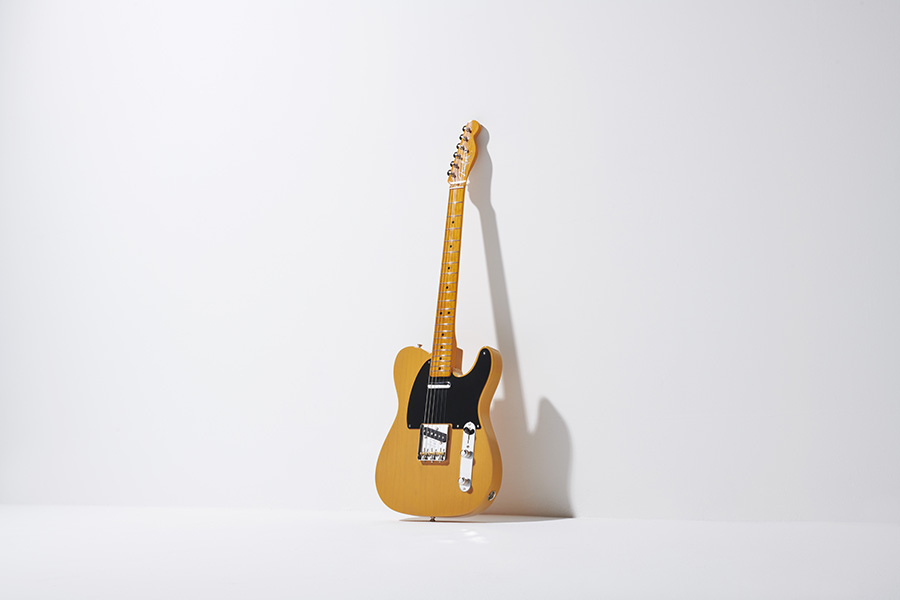 Pictured in the campaign imagery, modelling the exclusive and limited collection, are musicians Hak Baker and Amy Gadiaga. Hailing from East London, Baker is as much a storyteller as he is a singer, pulling influence from Ska and punk to create a unique sound that stretches from folk to rap to spoken word. Amy Gadiaga is a rising talent on the London jazz scene. From the outskirts of Paris, Gadiaga is multi-talented (bassist, vocalist, composer), masterfully blending old school jazz with modern rhythm and energy. Both being committed to elevating communities and breakthrough creatives, Daley and Fender will as part of the project gift both artists with Fender instruments to help them develop their sound and artistry. 

"Vintage is as relevant today as ever, reflecting the enduring affection and desirability global consumers have for iconic aesthetics," said Christina Stejskal, Vice President, Global Communications, Fender Musical Instruments Corporation,  "Much like our American Vintage II guitars, this collection breathes new life into everlasting styles, while utilising modern techniques to meet consumer's needs. We're thrilled to have partnered with Nicholas Daley on a first for Fender, bringing the tone of the American Vintage II series to another level."
The limited-edition collection, which features the hand-printed vintage tees (£60) and MA1 patchwork bomber jacket (price on enquiry), is available exclusively online now via www.nicholasdaley.net while supplies last. 
For additional information on new Fender products and to find a retail partner near you, visit www.fender.com. Join the conversation on social media by following @Fender. For Nicholas Daley www.nicholasdaley.net or instagram @nicholas_daley
ABOUT FENDER MUSICAL INSTRUMENTS CORPORATION: 
Since 1946, Fender has revolutionised music and culture as one of the world's leading musical instrument manufacturers, marketers and distributors. Fender Musical Instruments Corporation (FMIC)–whose portfolio of owned and licensed brands includes Fender®, Squier®, Gretsch® guitars, Jackson®, EVH®, Charvel®, Bigsby® and PreSonus® – follows a player-centric approach to crafting the highest-quality instruments and digital experiences across genres. Since 2015, Fender's digital arm has introduced a new ecosystem of products and interactive experiences to accompany players at every stage of their musical journey. This includes innovative apps and learning platforms designed to complement Fender guitars, amplifiers, effects pedals, accessories and pro-audio gear, and inspire players through an immersive musical experience. FMIC is dedicated to unlocking the power of musical expression for all players, from beginners to history-making legends. In 2021, Fender celebrated 75 years of giving artists "wings to fly," carrying on the vision of its founder, Leo Fender, and connecting players through a shared love of music.
 ABOUT NICHOLAS DALEY:
Clothing deeply rooted in both present and past, Daley reconsiders meaningful subcultural movements through his contemporary menswear wardrobe. Incorporating bespoke textiles and complex finishes into every collection, the label partners with a range of artisan makers in the UK and beyond to infuse garments with nuance and depth, expanding its sustainable systems through ethical sourcing and innovative repurposing.
A vehicle exploring ideas around identity, heritage, and memory, Daley celebrated his multicultural Jamaican-Scottish roots in the return to Slygo exhibition held at both the V&A Dundee and London's now gallery. Most recently the designer's work has featured in the V&A fashioning masculinities exhibition and, as the appear here space for ideas winner for 2022, Daley launched a London pop-up store, bringing the nd universe to life.
The label has supported music charity initiatives including tomorrow's warriors and introduced the Nicholas Daley x Fred Perry grant program in 2019. In an effort to foster young design talent, Daley has taken part in apprenticeship and mentoring schemes, and shared his knowledge and experiences in a series of university lectures and panel discussions themed around diversity and inclusion.
Nicholas has been supported by the British fashion council's NEWGEN designer programme for the past six seasons, showcasing his collections during London fashion week. He was the recipient of the 2019 international Woolmark prize semi-final award, an LVMH prize finalist winner in 2020, a BFC x GQ designer menswear fund finalist in 2021 and was awarded the BFC fashion trust award in the same year.
Collaborating with Mulberry, Adidas and Fred Perry, the label can be found in global retail locations and online at the likes of Dover Street Market, Selfridges, Nordstrom, Mr Porter, SSENSE and Matches.

The post Fender & Nicholas Daley Join Forces For Limited Edition 'American Vintage II' Collection appeared first on Music Instrument News.
Source: musicinstrumentnews.co.uk