Jackson Launches Pro Series Signature Josh Smith Soloist
Jackson® has announced their collaboration with metalcore guitarist, Josh Smith. This signature  Pro Series Signature Josh Smith Soloist SL7 ET is the solution to an issue that guitarists, even Smith himself, have been grappling with for years—how to achieve the thunderous low end only capable with a 7-string without any of the maintenance issues that commonly plague these models.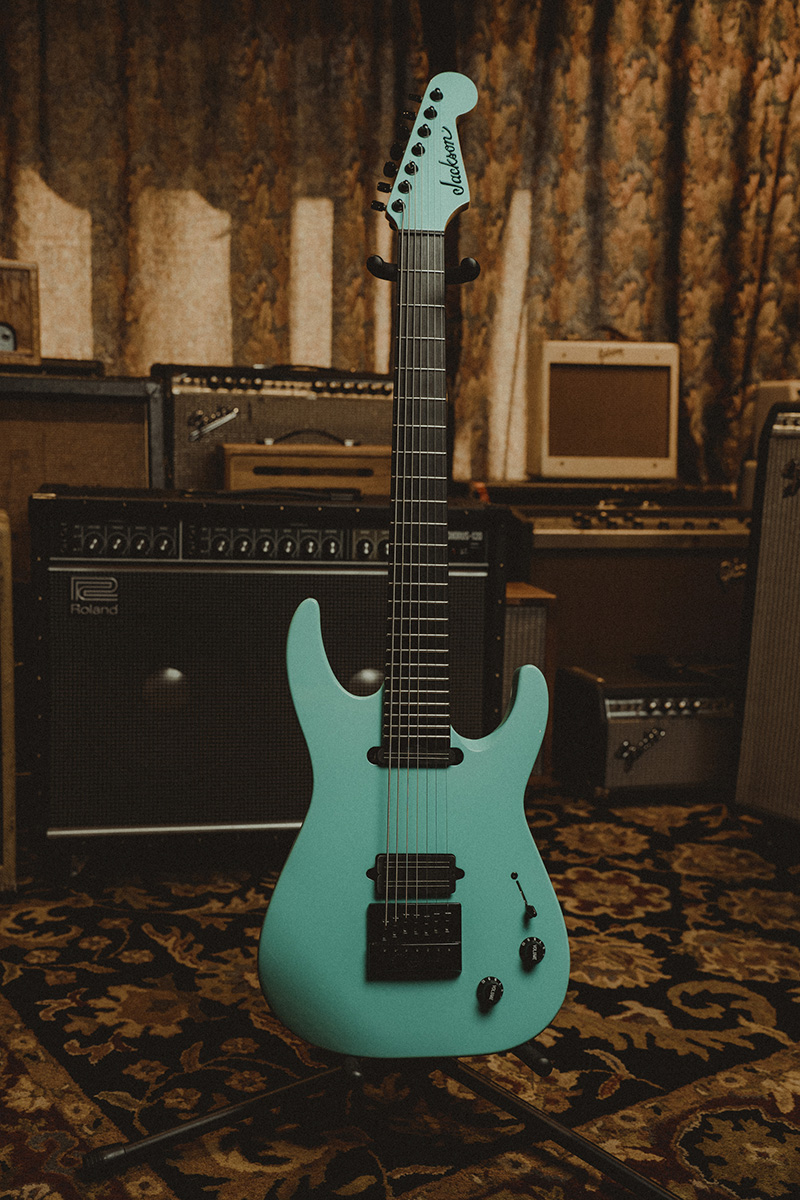 This Soloistis as reliable as it is optimized for achieving heavy yet biting tones. The Josh Smith Signature Bareknuckle Impulse set delivers a uniquely fierce harmonic quality that can stand up to the lowest of tunings and the densest gain stages. While the tones might be thick and heavy, this guitar is light, comfortable and designed with playability in mind. The alder body is ergonomically sculpted with a graphite reinforced maple neck. The compound radius ebony fingerboard has 24 jumbo frets with a pronounced curvature near the nut to ensure ease of playing.
KEY FEATURES:
27" scale
Alder body with through-body caramelized maple neck and graphite reinforcement
12"-16" compound radius ebony fingerboard with 24 jumbo frets
Signature Bareknuckle Josh Smith Impulse single coil neck pickup and humbucking bridge pickup
Evertune F7® bridge
Available in aquamarine finish
Learn more about Smith's collaboration with Jackson as he discusses and demonstrates his all-new Pro Series Signature Josh Smith SoloistTM SL7 ET guitar here.
The post Jackson Launches Pro Series Signature Josh Smith Soloist appeared first on Music Instrument News.
Source: musicinstrumentnews.co.uk