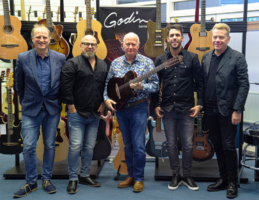 JHS Becomes Exclusive Distributor for full Godin Guitar Range from January 1st 2024
From 1st January 2024, JHS will be the exclusive distributor for the UK & Ireland, for the full range of Godin® Guitars.
This includes the full line of Godin electric guitars, nylon and acoustic guitars, and its family of finely crafted, steel and nylon strung Seagull and Art & Lutherie acoustic brands.
Based in Montreal, Quebec and now with hundreds of models within their vast catalogue, Godin are Canada's biggest guitar manufacturers who, for decades have set benchmarks with skillfully crafted, innovative guitar designs.
All models within the range are proudly made in Canada – Canadian made, and globally played.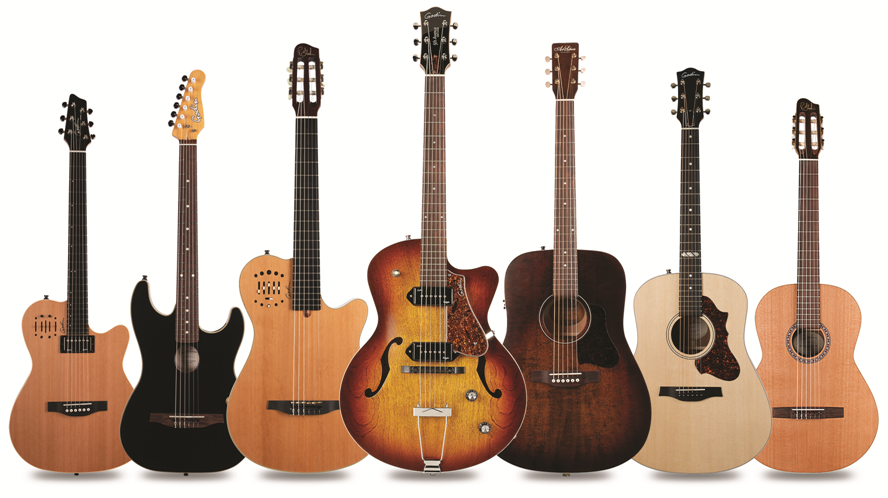 With forests and natural resources literally in their back garden offering a steady supply of the finest handpicked tonewoods, Godin has maintained consistency for its supply of supreme quality instruments with necks and bodies crafted and assembled within the company's five factories in Quebec and one in New Hampshire.
Recognised throughout the music industry for their exquisite tonal characteristics and stunning visuals, guitar players for years have also commented on the playability and beautifully crafted Godin flagship neck profiles throughout the electric and acoustic guitar lines, including Seagull and Art & Lutherie.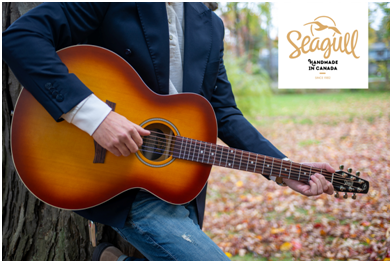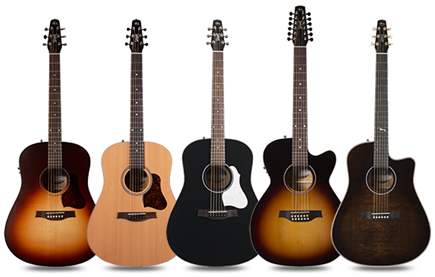 With a comprehensive series of steel strung electric guitars and basses, nylon strung acoustics, electro acoustics and classical guitars that range from the classic Multiac Series to the fretless 11 string oud and everything else in between, Godin arguably has the widest range of stringed instruments in the industry today. 
Whilst producing such an enormous range of quality instruments, from the beginning in 1972, Godin has continued to evolve with an immense passion, blending age old traditions with modern designs and build techniques, whilst catering for musician's needs at different price points to help players blaze the trail within all music styles, from folk to country, world to blues, jazz to rock, heavy-metal and more.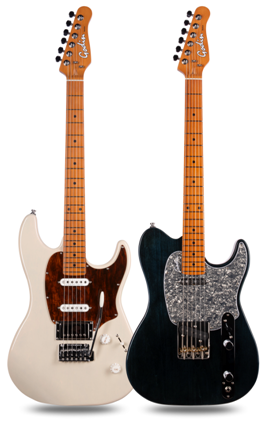 New models include the Godin Multiac Mundial in 4 finishes plus new solid body electrics including the Godin Session T-Pro and Stadium Pro guitars.
JHS Executive Chairman Dennis Drumm comments, "At JHS, we are delighted and honoured to have been appointed the exclusive UK and Ireland distributor for what is without doubt, one of the worlds absolute top guitar brands. Instantly recognisable, truly innovative, produced with huge skill, Godin Brands represent the very best of high-end guitar building, and so beautifully demonstrate the philosophy of 'Quality is Consistency', with their approach to design and build which sets super high standards, and provides satisfaction time after time."
 "We are happy to nominate JHS as our new UK partner", says Godin Guitars CEO Simon Godin.  "We believe that our shared principals as guitar-minded companies align our core values."
Franco Contrino, Godin Guitars International Sales Director also comments, "Godin Guitars has always chosen their export partners carefully, placing attitude and professionalism above all. We are delighted to work with JHS exclusively in the UK and Ireland as we believe our made-in-Canada guitars are in the most capable hands!"
Click HERE to view the GODIN range on the JHS Website:
 Godin guitars and basses are distributed throughout the UK and Ireland by JHS.
The post JHS Becomes Exclusive Distributor for full Godin Guitar Range from January 1st 2024 appeared first on Music Instrument News.
Source: musicinstrumentnews.co.uk