Major surprises from Roland's online fest
Major surprises from Roland's online fest –
Join projects with JHS FX and Strandberg guitars + new synth + cloud-based instruments
Despite being only a few days into its scheduled week of launches, Roland's 'The Future. Redefined. September Festival 2017' online event has already produced some major surprises – not least a joint FX pedal project with rival JHS pedals, a new guitar developed with Swedish guitar maker Strandberg, a new D-05 Linear Synthesizer and the launch of Cloud-based online virtual instruments.
Starting with the most recent launch, Roland's D-05 Linear Synthesizer is the latest addition to the growing Roland Boutique electronic instrument line-up and celebrates the 30th anniversary of the D-50. In fact the D-05 is a compact reproduction of Roland's D-50 Linear Synthesizer from the late 1980s, one of the most influential synthesisers of its era. Combining the newly developed Digital Circuit Behavior (DCB) sound generator with the actual samples used in the original instrument, Roland says the D-05: '…delivers the D-50's iconic, highly recognisable sounds with complete authenticity, backed by all the modern conveniences of the compact and affordable Roland Boutique module format'.
Though faithful to the original (it even includes the all-important joystick) the D-05 also includes many modern enhancements not available with the original D-50. The 64-step polyphonic sequencer is ideal for performance and music creation and offers the ability to sequence shuffle and gate timing along with tempo and patch changes. There's also a built-in arpeggiator for adding movement to the D-05's LA Synthesis sounds.
The D-05 is extremely portable, runs on USB bus power or batteries, and functions as a USB audio/MIDI interface for performing and producing with a computer. It also includes a built-in speaker. When mounted in the optional K-25m Keyboard Unit, the D-05 can be used as a compact, all-in-one synth with 25 velocity-sensitive keys.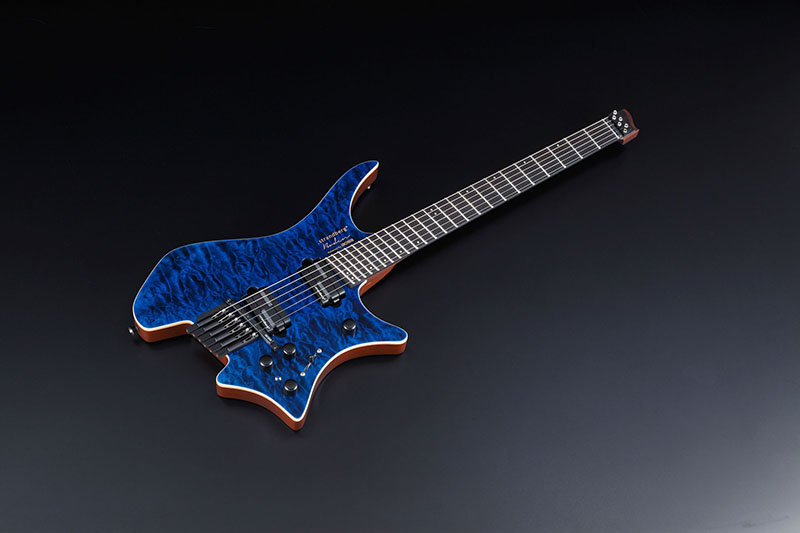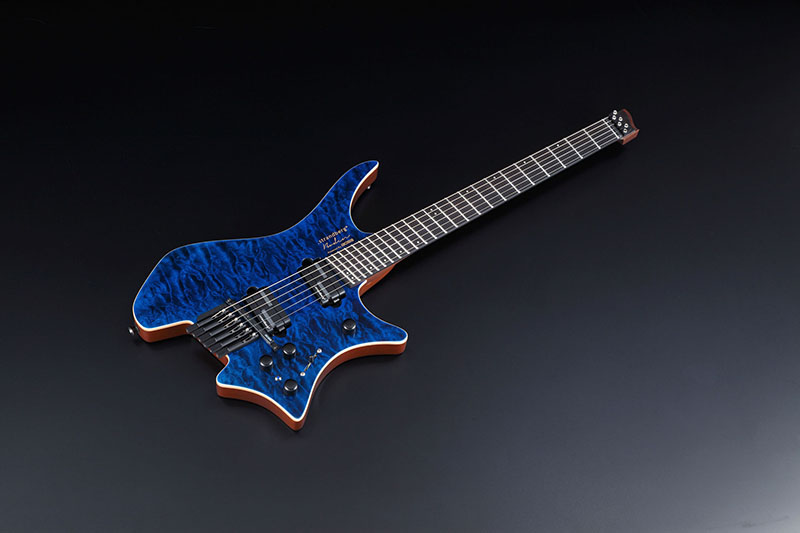 Roland's Boss division, meanwhile, announced a venture with Swedish guitar maker Strandberg, the V-BDN VG-Strandberg guitar, which uses V-Guitar technologies from Boss. The guitar is based on Strandberg's popular Boden J Standard model and features onboard Boss technology that allows the user to choose from a large selection of guitar, synth, and bass sounds and access full-instrument down-tunings with the turn of a single knob.
Available as part of a limited production run, the V-BDN provides quick access to all types of modelled humbucking and single-coil guitar pickups, plus bass, electric sitar, and acoustic guitar tones. Five synth voices are available as well, including three variations of Roland's classic GR-300 Guitar Synthesiser from the 1980s.
Also with guitarists in mind is the JB-2 Angry Driver, a new pedal co-developed with JHS Pedals to celebrate the 40th anniversary of Boss pedals. Housed in the classic Boss compact design, the JB-2 pairs the Boss BD-2 Blues Driver with JHS Pedals' popular Angry Charlie high-gain overdrive in a combined circuit enhanced for dual-mode operation. A six-way mode selector allows the player to choose between the two overdrive types or combine them in various series and parallel configurations.
Boss revealed that the idea to develop the JB-2 pedal was born of the friendship between Boss President Yoshihiro Ikegami and JHS Pedals' founder Josh Scott. The Blues Driver has long been a favourite pedal for Scott, and he credits it for leading him into designing his own pedals and starting his own company.
The JB-2 is equipped with three dual-concentric knobs that provide independent drive, tone, and level control for each overdrive type. Via the mode selector, the player can configure the pedal for Boss or JHS operation, choose two different serial connections for stacking, or run the two overdrives in parallel.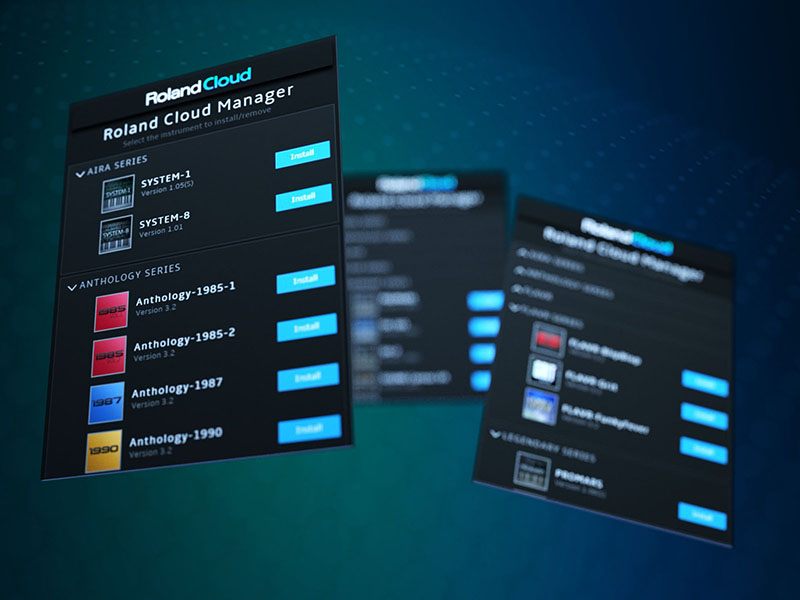 Finally, Roland Corporation and joint venture Roland Virtual Sonics, announced the worldwide release of the Roland Cloud service, a cloud-based suite of high-resolution musical instruments, connected services and software.
The Roland Cloud service offers musicians virtual instruments ranging from fully-functioning software plug-in versions of vintage Roland synthesisers, to the genre-inspired FLAVR series to the TERA Acoustic series and the easy-to-use and historical Anthology series.
Musicians in North America and Europe are being offered a free 30-day trial to experience Roland Cloud by simply creating an account on RolandCloud.com, downloading then installing the Roland Cloud management software.
More revelations are expected this coming week:
Sept. 12 — Digital Organ
Sept. 13 — Electronic Drums/Percussion
Sept. 14 — Digital Piano
Sessions begin at 7am UK time.
Info: Roland.com/TFR
The post Major surprises from Roland's online fest appeared first on Music Instrument News.
Source: musicinstrumentnews.co.uk