Musikmesse 2018 – Should I stay, or do we go?
MIN's Neil Golding reports on this year's show
Music Instrument News returned to Musikmesse following a slightly disappointing show in 2017, as we reported last year. We went open-minded, having been fully briefed by the Messe team which had been pretty indefatigable in talking up the show beforehand, and despite a worryingly small number of UK exhibitors this year and some fairly negative views from UK industry soundings we had taken.
After collecting press credentials and catching a ride on the travelators aiding visitors to scale what is an event the size of a modest airport, we headed straight to Yamaha's new residence in the Portalhaus Building. As expected from the biggest player in MI, Yamaha doesn't do half measures and while the new location was slightly unfamiliar, the company's displays were impressive, divided into sectors, busy with visitors engaged with what is in effect a sub-domain of Messe.
There were several new releases from Yamaha and Line 6, as we reported on Monday, along with new offerings from their acoustic guitars, brass and woodwind divisions. You have to say ' Well done, Yamaha', for embracing the show, and including human engagement and live interactive elements which made the giant company's contribution really quite outstanding.
OK, that's the high point out of the way. In fact 'worlds apart' just doesn't even begin to describe the contrast between Yamaha's show and the electric guitar and amp section of the show in the adjacent building nor even the, marginally better, experience in the drum and percussion hall.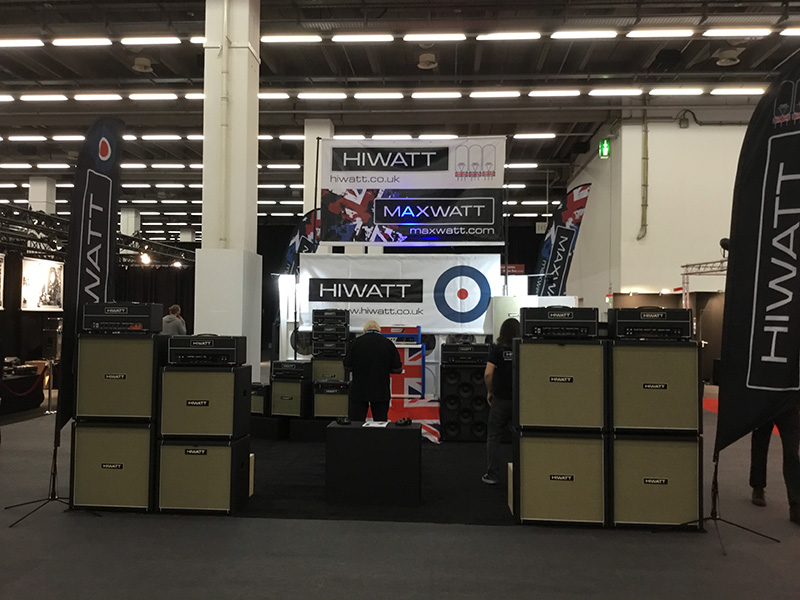 The electric guitar section would have been bettered by any decent retail shop. There's simply no getting away from the fact that many of the iconic brands associated within this sector just weren't there, and the brands that did exhibit were thin on the ground.
The question really seems to be what can Messe do about it? If the show is to offer trade kerb appeal in the electric guitar and amp market, how can it convince dealers to attend, when they have more brands in their own shop displays? The organisers can only invite brands to exhibit, at what is, after all, the biggest MI event in Europe, but it has to work for the brands in order for them to commit budget and the sad fact is that a decreasing number seem to feel it works for them.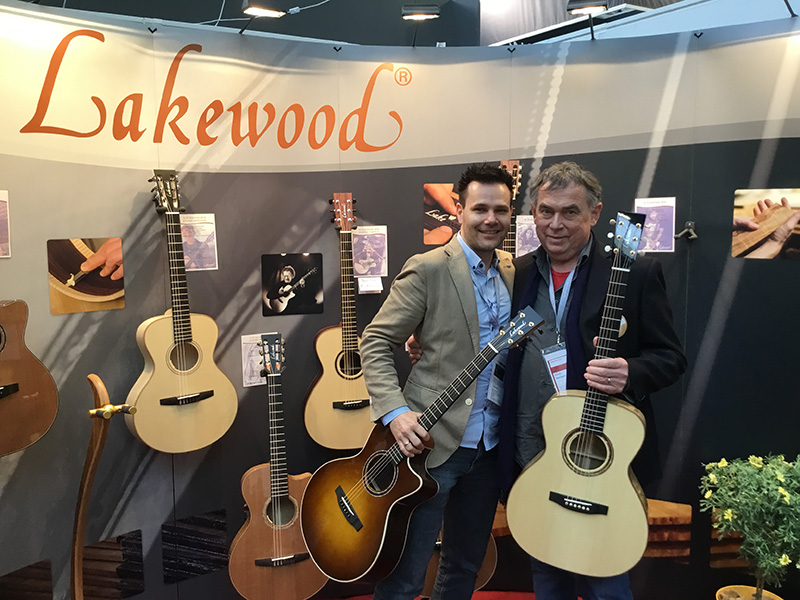 That said, it isn't an open and shut case of 'Musikmesse no longer works'. One company we spoke with had gone to Frankfurt looking to find international distributors and gave us a list of countries it had opened discussions with that read like the United Nations. On the C.F. Martin stand it was a case of 'sales reps fully booked' and Lakewood Guitars, admittedly on home turf, reported they were 'busier than expected'.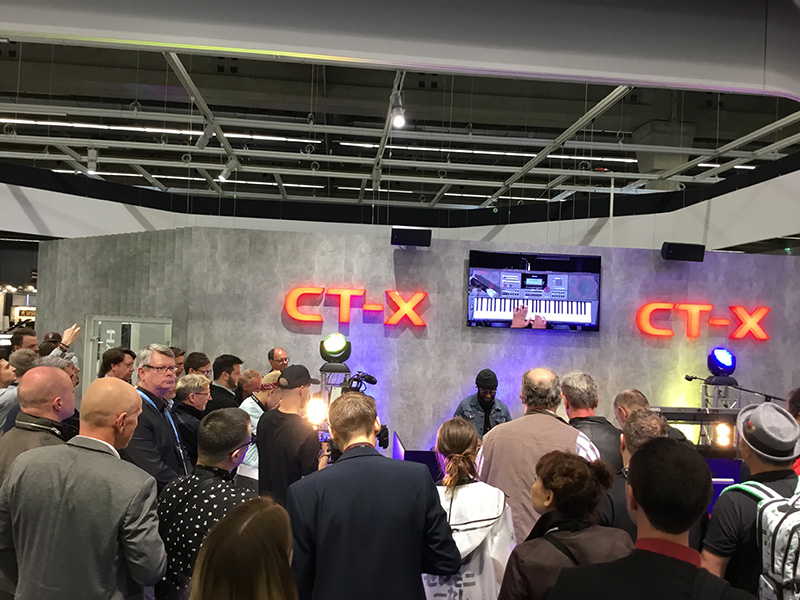 Likewise, there was an excellent turn-out on the Casio booth for the launch of its CT-X series of keyboards. And speaking of product launches, DW and GEWA deciding on Messe for the launch of their new electronic kit DWe, was big news in the drum world.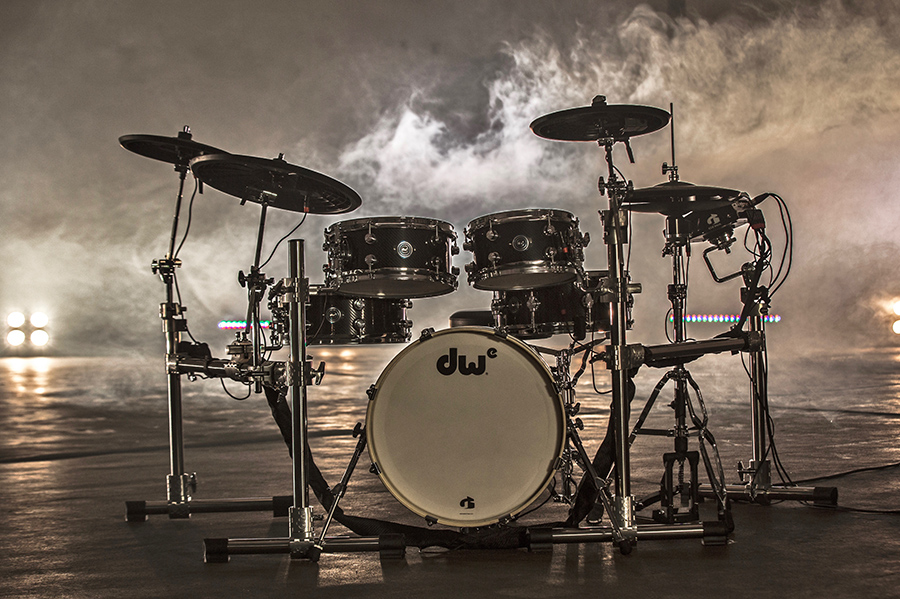 After last year's show, a number of brand owners said the same thing to us as we heard this year, in effect that 'the turnout wasn't great but we wrote business.'
That said, the fact is that Messe needs to attract the major Rock and Roll brands back and clearly has a job on its hands to do so. Is it they don't have anything to say after Winter NAMM, or just that they don't see Messe as a viable marketing platform? Surely, not all the European trade visit NAMM?
One of the objections that potential exhibitors voice when you discuss the show with them is that they say it has been completely overrun due to the decision to let the public attend for the majority, (if not all) of the days the event runs. I can recall a previous year, when in a meeting with a respected drum stick brand, a 'visitor' enquired, 'how much for these mate?', which didn't fill me with confidence this was a genuine trade enquiry!
Moving on, in the Acoustic Hall there was at least a decent number of booths, albeit that 30/40% taken by music publishers. I never knew there were so many, and post show soundings suggest they had a good show again, as many reported in 2017. However, if the publishing side turned out in force, the same can't be said for the acoustic guitar brands. Martin, Lakewood, Furch and several nylon strung Spanish guitars were present, but Taylor wasn't and nor were many other prominent acoustic guitar makers.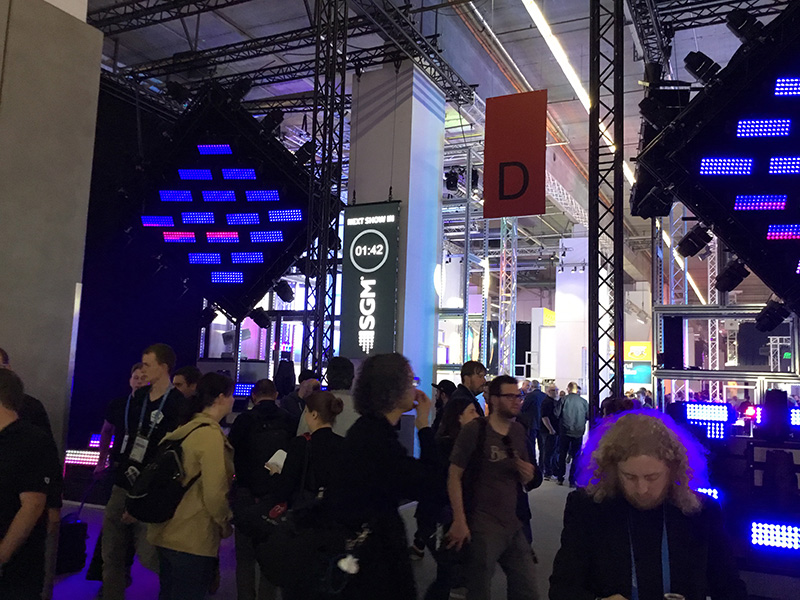 In stark contrast, the halls for Prolight + Sound, along with the booths and the scale of them, were very impressive. Glancing between the aisles of displays, attendance seemed to be flourishing. The outside areas were busy too, with a range of fantastic stage, huge LED panels and various demonstrations. The new home for the second year of Prolight + Sound seemed to be growing and very well supported. Is this the future for Frankfurt? It's a commonly held view but it does overlook that some other sectors seem happy as well, publishers and the classical world, to name just two.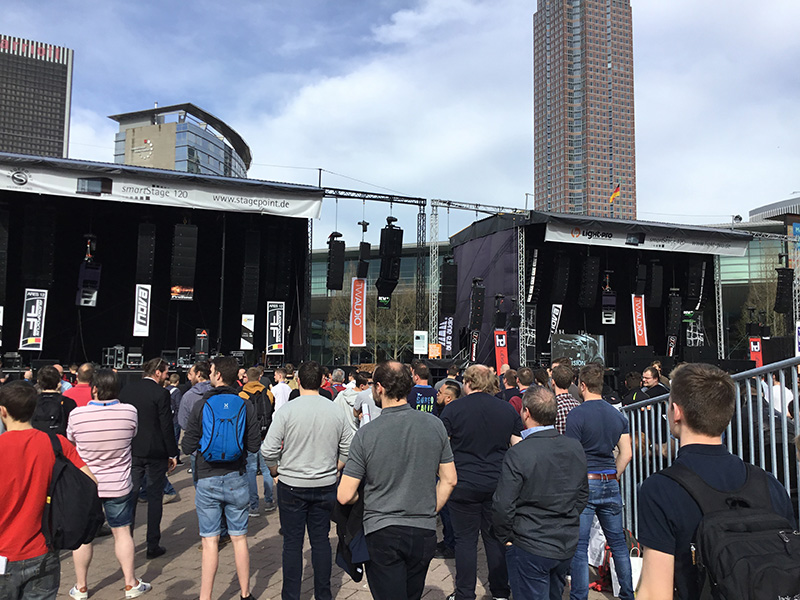 The show's organisers have already put out the obligatory post-show press release claiming 2018 as a great success. They claim an attendance over 90,000 visitors from 152 countries and say that some 20,000 visitors attended this year's Musikmesse Festival concerts at 30 venues throughout Frankfurt.
'As expected, the reintroduction of days reserved for trade visitors resulted in a decline in the number of private visitors from Germany. On the other hand, there was a significant increase in the share of trade visitors (+10 percent) and more visitors from outside Germany, which resulted in a further increase in the level of exhibitor satisfaction (+7 percent)'.
So what of 2019? Well, the show is to take place April 2nd to 5th and that the format will be two and a half days trade only with a day and half open to the public. Christopher Sparkes, Director of Marketing Communications at Musikmesse, confirmed to me that Musikmesse and Prolight + Sound 2019 will overlap fully on all days.
Will the missing Rock and Roll exhibitors return? It's too early to say. The show's proximity to NAMM is one often quoted reason for not attending, as is the claim that it has become a public show, or even a regional, primarily German, show, while others say that it is simply too expensive. But the fact is that while there is some truth in all those claims, those exhibitors that attend do still report they are doing good business and where else can you exhibit at a truly European show, which draws potential customers from other parts of the world too?
And here's another thought. However well organised and publicised a show may be, it takes more than turning up and manning the stand to make a show a success. As is so often said in the trade, the '80s and '90s are well and truly over, and with so many distractions and consumers having various channels to spend their hard-earned cash, should we not all be working much harder to ensure opportunities like Musikmesse's offer are maximised?
MIN, will be closely following developments of Musikmesse 2019 with genuine interest.
The post Musikmesse 2018 – Should I stay, or do we go? appeared first on Music Instrument News.
Source: musicinstrumentnews.co.uk