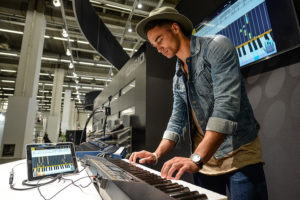 Musikmesse and Prolight + Sound open this week
This weeks sees Frankfurt am Min host 2018's Prolight + Sound (10 to 13 April) and Musikmesse (11 to 14 April). While the Prolight + Sound event has a strong showing from UK exhibitors and seems to be gaining strength, concern has been voiced over the MI component, Musikmesse, which will see one of the weakest turnouts yet from UK companies. Despite this, the show will boast a fairly strong showing from international exhibitors, notably German companies and US and Japanese brands based in Germany. MIN will be present and will bring readers a report on this year's show(s).
In addition to its trade stands and displays, Frankfurt will also be hosting an impressive range of musical events around the shows. The Live Entertainment Award and the Grand Finale of the 8th International German Piano Award mark the beginning of the week but a dedicated attendee who wanted to catch all the events being staged will have his or her work cut out. On the MI side alone, Musikmesse Festival promises around 60 concerts at over 30 venues.
With nine exhibition halls, Musikmesse will certainly offer variety, the organiser promises. 'Visitors can find everything they need to make music – from guitars and drums, via string and plucked instruments, to synthesisers and recording equipment. This year's trends include hybrid products that combine the playing experience of traditional instruments with the flexibility of digital sound production, for example, concert grands that are also e-pianos. Some instruments integrate mobile devices. For instance, musicians can use specially developed apps that make learning and practising more interesting or that widen the scope of an instrument with supplementary sounds'.
A plethora of education related events is also promised (check the Musikmesse website for details) though most of these appear to be more relevant to Germany than visitors from overseas. For example on 13 April the first bdfm Congress of the German Association of Free Music Schools is to be held at Musikmesse while at the SchoolJam band competition, bands will compete for the title of 'Germany's best school band'. There will also be the presentation of the Frankfurt Music Prize to Germany's BundesJazzOrchester youth jazz orchestra in the Paulskirche (St. Pauls Church).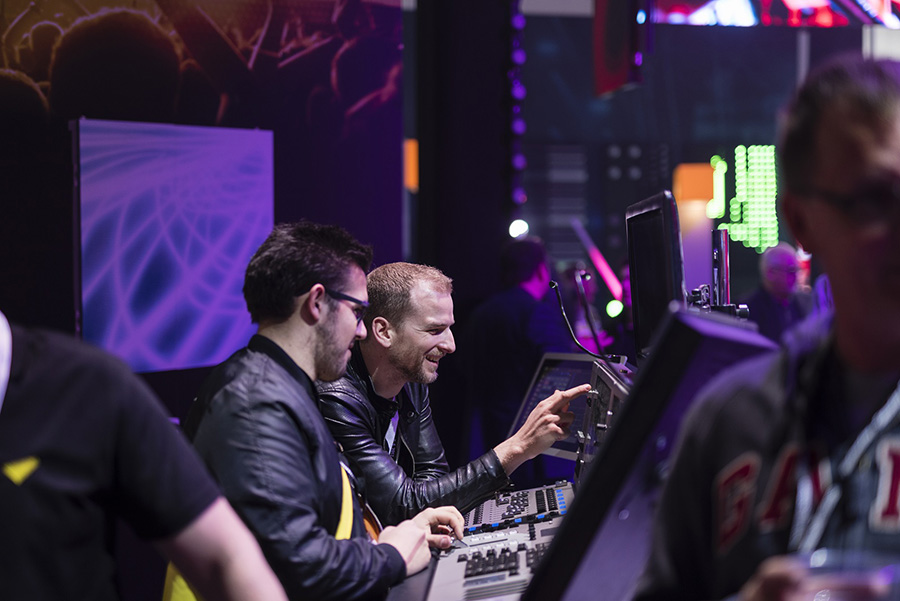 Prolight + Sound, meanwhile, promises over 100 lectures, panel discussions and workshops offering insights into the latest technologies and areas of application, the legal situation, modern event production and safety, personnel development and marketing in the event industry. And on that latter topic, Prolight + Sound is clearly testing the wider water with the introduction of MerchDays, a meeting place that presents products and services for entertainment merchandising, from textile, electronic and lifestyle articles. Previously, MerchDays were part of c/o-Pop in Cologne. Reportedly, around 40 brands have signed up for the première in Frankfurt on 12 and 13 April.
All visitors of Musikmesse and Prolight + Sound receive a Festival wrist band, which entitles them to attend Musikmesse Festival events at a reduced price or, in some cases, free of charge. A 'Start the Weekend' ticket is available for € 15 and is valid from 14.00 hrs on Friday and all-day Saturday.
Info: www.musikmesse.com and www.prolight-sound.com.
The post Musikmesse and Prolight + Sound open this week appeared first on Music Instrument News.
Source: musicinstrumentnews.co.uk