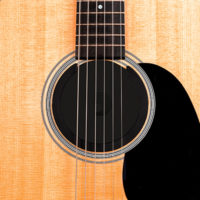 NAMM 2018: new D'Addario accessories
D'Addario Accessories has what might be the most amusing new product title at this year's NAMM show with its 'Screeching Halt' hybrid feedback reducer and humidifier. Fitting into an acoustic guitar's soundhole, the D'Addario Screeching Halt humidifies a guitar's body and neck joint, even in the driest conditions, the maker claims, while on display, or during extended periods when an instrument will be outside its case.
With a hydrophilic sponge that holds twelve times its weight in water, the humidifier releases moisture slowly and evenly while capturing the vapour inside the body of the instrument to retain the proper humidity level, D'Addario says. Maintaining the humidifier is as simple as moistening the sponge when the humidity falls below a safe level (40-60% Relative Humidity). The product also doubles as a feedback reducer when playing live, keeping a guitar properly humidified even during performances.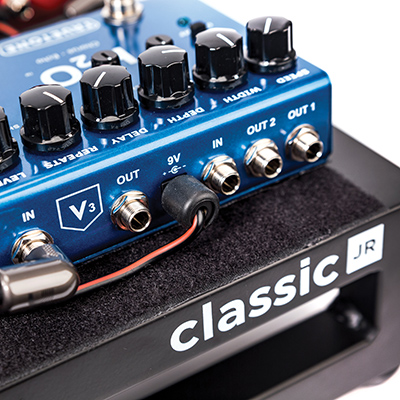 For electric players, D'Addario is showing a tidy system for custom wiring the DC cables of a pedalboard and a new addition to its custom cable line as the DIY Pedalboard Power Cable Kit. D'Addario cable kits are simple to use, just requiring cutting the included cable to length, placing the power cable into the plug end, and securing the set screw to produce custom-length power cables. D'Addario says its proprietary cable has three times the amount of copper compared with standard cables and the plugs configure for straight or right-angle connections. The kit also includes a cable tester to easily check the cables for proper connection before installation.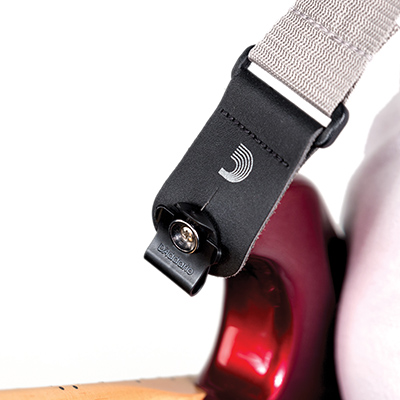 Other new additions include a low cost Dual-Lock Strap Lock, plus additions to the Ned Steinberger accessory line with the NS Cradle Capo, NS Strap Locks and new NS Clip-Free Micro Tuner.
Info: www.daddario.com
The post NAMM 2018: new D'Addario accessories appeared first on Music Instrument News.
Source: musicinstrumentnews.co.uk