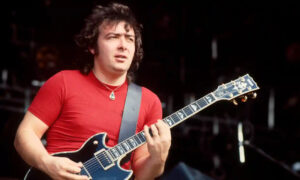 Obituary – Bernie Marsden
Music Instrument News is sad to report the death of rock guitarist Bernie Marsden at the age of seventy-two.
Bernie Marsden's immense talent as a guitar player got him noticed as a teenager, including a gig with hard rock legends UFO in 1972. He continued working in a number of bands, including Wild Turkey and Cozy Powell's Hammer.
But it was his work on two albums with the underrated Babe Ruth that shifted Marsden's career into a higher gear.
From there, he joined the post-Deep Purple project Paice Ashton Lord, with Tony Ashton and ex-Purple members Ian Paice and Jon Lord.
But it is his guitar work, and especially his compositional skills with his next band, Whitesnake, that gave Bernie Marsden his lasting legacy.
Saxophonist Howie Casey, who worked with Marsden on the Paice Ashton Lord project, recommended Marsden to Paul McCartney, who was looking for a guitarist for Wings, but the idea went no further. Instead, Marsden opted to sign on with Whitesnake.
Joining ex-Deep Purple vocalist David Coverdale, and fellow guitarist Micky Moody in Whitesnake, Marsden was a vital part of one of the biggest rock bands of the 1980's.
Bernie Marsden played on five of Whitesnake's albums and co-wrote the seminal million-selling rock anthems Here I Go Again, along with Fool For Your Loving, and more.
Following his departure from Whitesnake, Marsden played in a number of other projects, focusing on his love of hard rock and blues guitar, often including members of the blues rock aristocracy, a measure of the esteem in which Marsden was held by his peers.
They included the band MGM, which featured bassist Neil Murray and Marsden's replacement guitarist in Whitesnake, Mel Galley, and The Moody Marsden Band, including his friend and ex-Whitesnake member Micky Moody.
Marsden's enduring deep love for blues led to him producing a documentary DVD focusing on the influential Clarksdale area of Mississippi.
It's a further tribute to Marsden's versatility as a guitarist, that he worked with Sir Nicholas Hytner, on music for two Shakespeare productions for the National Theatre.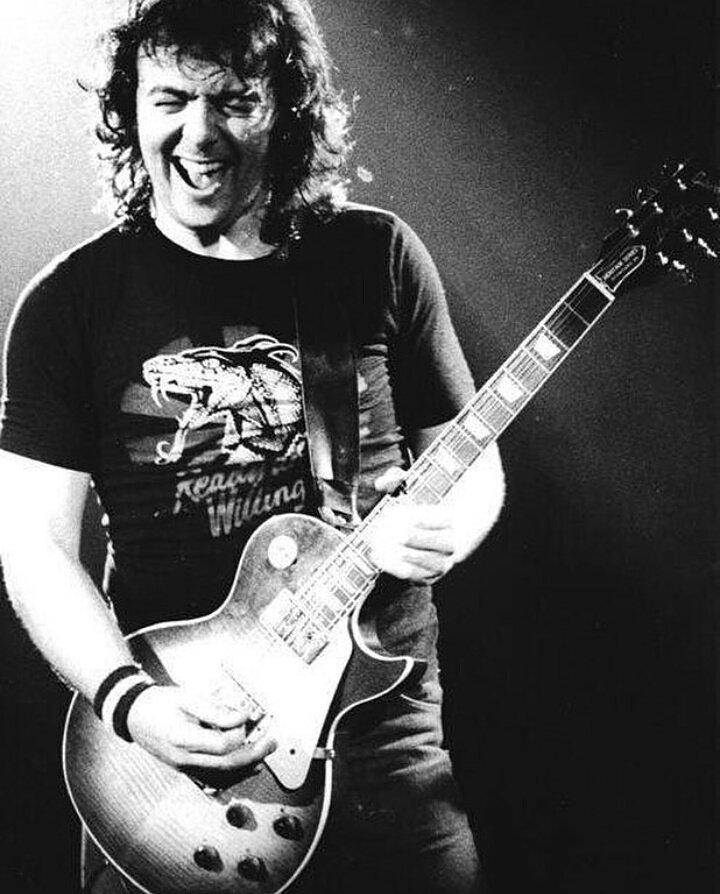 Throughout his post-Whitesnake career, Bernie Marsden continued to tour, especially as a highly popular concert draw in Europe, as well as partaking in Joe Bonamassa's Blues Cruises, where a number of bands and artists join fans on a short sea cruise, playing music and offering meet-and-greets to blues fan passengers.
Luthiers PRS and Gibson both honoured Marsden, PRS with a Bernie Marsden Signature guitar, and Gibson with a Limited-Edition Copy of Marsden's own Gibson Les Paul, known as 'The Beast'. That particular favourite guitar was only one of a vast and hugely valuable collection of guitars that Marsden collected over the years as a travelling musician.
In 2015, the University Of Buckingham, where Marsden was born, awarded him an honorary Master Of Arts degree.
Throughout his life, Bernie Marsden created a network of colleagues from various strands of music, all drawn to work with him by his unique talent as a guitarist and composer, matched only by his wonderfully friendly and warm personality which saw him universally loved in the rock and blues music community.
Thanks to the royalties from sales and radio plays from his Whitesnake compositions, Bernie Marsden has been able to live in comfort with his family, enjoying, and steadily adding to his much-loved guitar collection.
Bernie passed away peacefully, with his wife and two daughters by his side.
He leaves behind an enviable legacy of songs and guitar playing, and his influence will live on for a very long time.
Perhaps the best summary of Bernie Marsden's life and career is offered in his typically modest quote from his own website – "I suppose I am proud of what has gone on, after all, I only ever wanted to play the guitar for a living."
Music Instrument News offers sincere condolences to his family, friends, and colleagues.
ANDY HUGHES.
The post Obituary – Bernie Marsden appeared first on Music Instrument News.
Source: musicinstrumentnews.co.uk