Review – Ovation Celebrity Elite Plus CE44
Here's the latest review from our sister-site Acoustic Review looking at an Ovation Celebrity Elite Plus CE44 acoustic, featuring…
Mid-depth Lycrachord cutaway body,
Australian Blackwood top,
Scalloped quarter-sawn X bracing,
Nato neck,
Ovangkol fingerboard,
642mm scale length,
42.8mm nut width,
CP 100 slimline pick-up,
OP4CT preamp & tuner.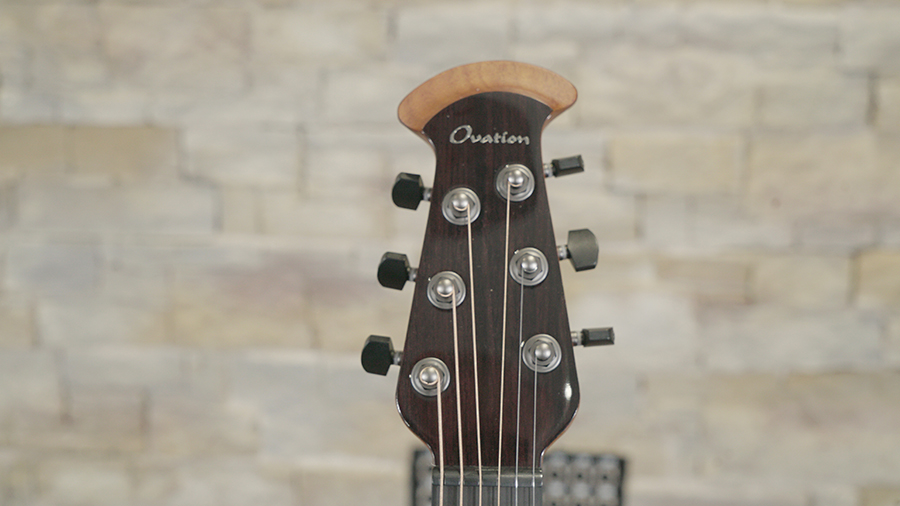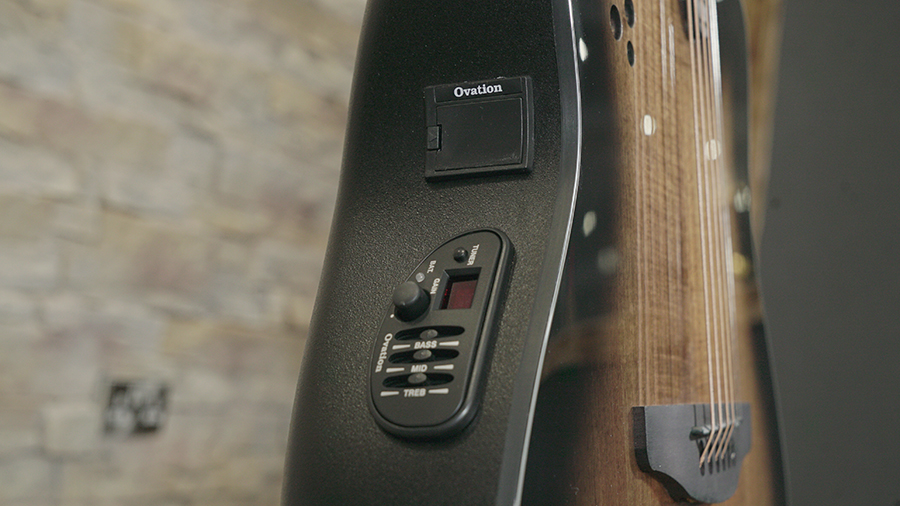 Ovation says..."More than fifty years ago, Charles Kaman brought his idea of a modern guitar to the world market. As an ambitious guitarist, he realised his dream and founded his own guitar company, Ovation Guitars, with a difference. He was inspired by traditional standards but he was also equipped with a pronounced openness towards new technology, which he owed to his roots as a developer and manufacturer of helicopters.
Kaman dared to approach guitar building in a way that polarises to this day. A special fibre-plastic composite (Lyrachord®) combined with a parabolic body shape (Roundback®) were the ingredients for a completely new sound experience in the already crowded acoustic guitar market.
The final breakthrough was made possible by the electro-acoustic version of the Ovation guitar.
Here too, Kaman's experience in the aerospace industry led the way for a development that resulted in the first piezo-electric pickup. This made it possible for acoustic guitarists to remain present even in a full band arrangement, or for soloists to perform at large open-air events without sacrificing sound quality.
This unique sound, coupled with the playing comfort of an electric guitar, still makes the Ovation a must-have for guitarists in clubs and stadiums alike."
Find out the team's thoughts in the video above!
Ovation Celebrity Elite Plus CE44: UK RRP: £569.00
More Info: www.ovationguitars.com
---
Follow Acoustic Review on social media for all the latest news and special features from the acoustic world…
https://www.facebook.com/AcousticReview
https://twitter.com/Acoustic_Review​​
https://www.instagram.com/acousticreview
---
Also, check out our other sister-sites (please mention to your bandmates!) featuring reviews, news and interviews from the world(s) of drums and bass guitar…

The post Review – Ovation Celebrity Elite Plus CE44 first appeared on Music Instrument News.
The post Review – Ovation Celebrity Elite Plus CE44 appeared first on Music Instrument News.
Source: musicinstrumentnews.co.uk