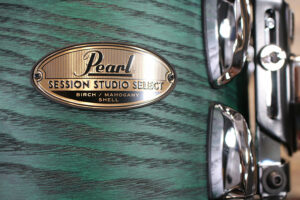 Review – Pearl Session Studio Select Shell Pack
Here's our latest review from our sister-site Drummer's Review looking at a Pearl Session Studio Select shell pack, featuring…
22″ x 16″ bass drum,
10″ x 7″ rack tom,
12″ x 8″ rack tom,
16″ x 16″ floor tom,
5.4mm shells – 4 outer ply Birch with 2 inner ply African Mahogany
60-degree bearing edges,
Emerald Ash finish,
Superhoop 2 hoops on toms, matching wood on bass drum,
Remo heads fitted throughout,
Pearl Optimount tom suspension system (tom arms NOT included)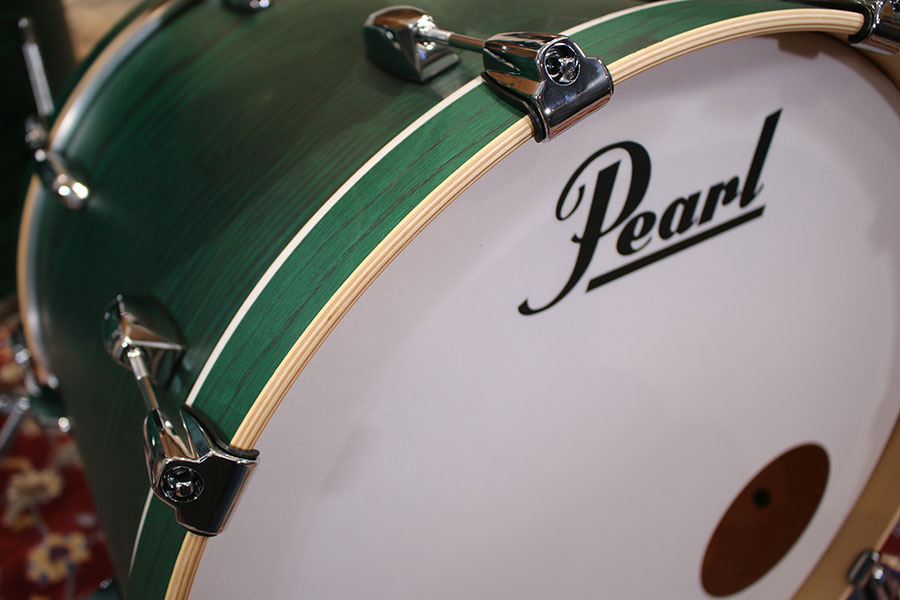 Pearl Says…"An elite percussion instrument ripe with vintage feel, Session Studio Select strikes a powerful musical balance between warmth and punch. For over a quarter century, Pearl's Session Series has yielded some of the most harmonically vibrant recorded drum tones ever captured in the studio environment. With Session Studio Select, Pearl's tone motivating properties combine with customized inspiration from our Masterworks spectrum to bring you a drum kit worthy of your skills. Shifting to a thin, 5.4mm EvenPly-Six combination of Masters-grade Birch and African Mahogany, Session Studio Select drums radiate a blend of pre-EQ'd clarity and warmth with the added controlled punch of Pearl's fresh 60° Outer bearing edge.
Complementing your evolving playing style with a sophisticated tonal feel and look, Session Studio Select has premium features outmatched only by its competitive price."
Find out the team's thoughts in the video above!!
Pearl Session Studio Select Shell Pack: UK RRP: £1611.00
www.pearldrum.com
See Pearl at The UK Drum Show 2023…

---
For more completely impartial, HD video reviews, please subscribe to the Drummer's Review YouTube Channel: www.youtube.com/drummersreview and click on the bell icon to be notified as soon as each new video is released. You can also follow DR on their social media channels:
Facebook: @DrummersReviewUK
Instagram: @drummersreview
Twitter: @drummersreview
All of Drummer's Review videos are recorded in a top quality studio with the finest equipment. To get the best from our reviews and really hear the instruments perform be sure to listen on good quality speakers or headphones!
---
Also, be sure to check out our other sister-sites (share with your bandmates!) covering Bass Guitar and Acoustic Guitar…

The post Review – Pearl Session Studio Select Shell Pack appeared first on Music Instrument News.
Source: musicinstrumentnews.co.uk