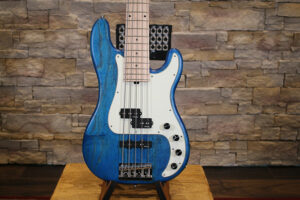 Review – Sadowsky MetroLine Hybrid 5-String P/J Bass
Here's the latest review from the team over at our sister-site Bass Guitar Review looking at a Sadowsky MetroLine Hybrid 5-String P/J Bass, featuring…
American Swamp Ash body,
Bolt-on Maple neck,
34″ scale length,
21 frets,
12″ radius Maple fingerboard,
Open gear tuners,
String retention bar,
Sadowsky 'Just-A-Nut' III adjustable nut,
Passive P-style split humbucker neck pickup,
Hum cancelling J-style single coil bridge pickup,
Master volume & balence controls,
Vintage tone control with push/pull to bypass active preamp,
Stacked bass/treble for boosts,
Weight: 4kg,
Gig bag included.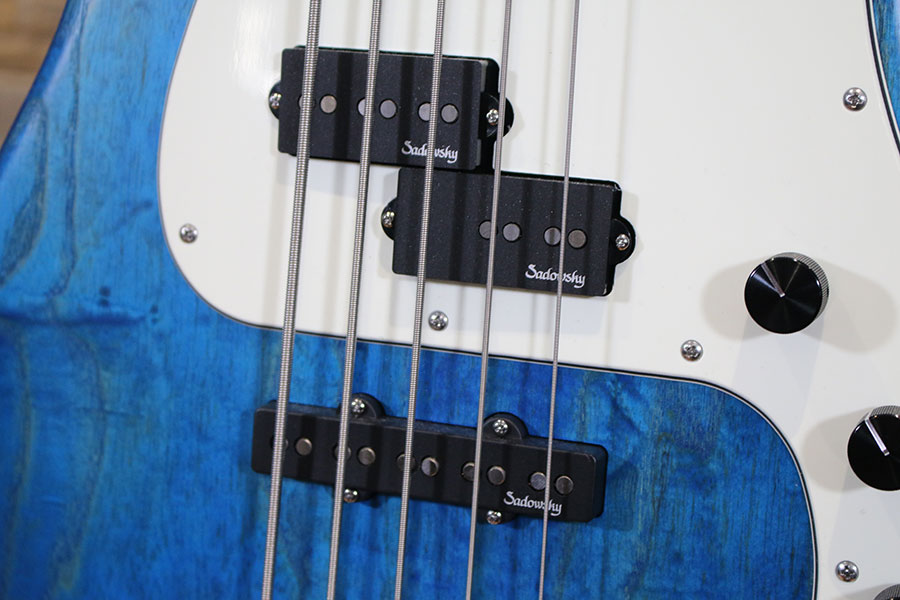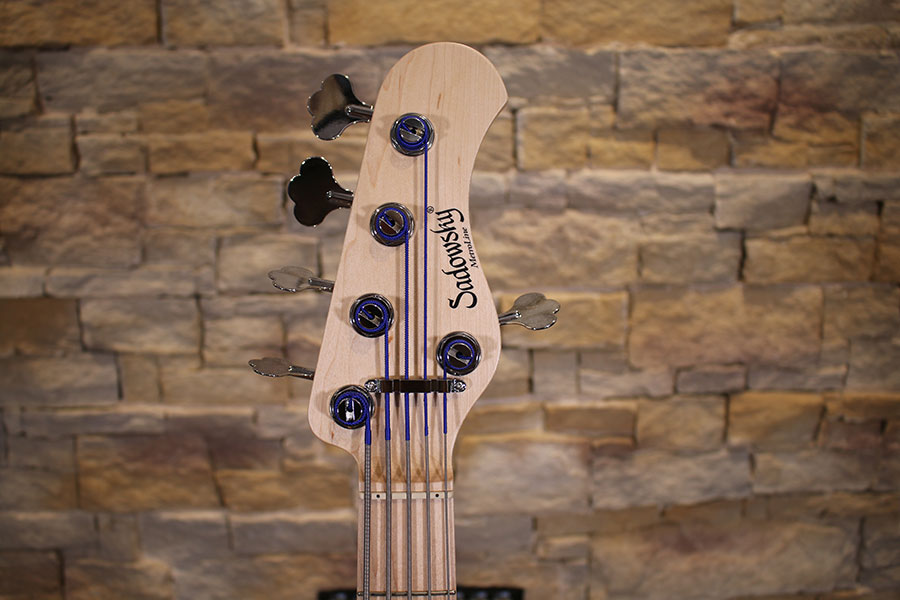 Sadowsky Says…"Sadowsky MetroLine basses are produced by Roger (Sadowsky's) personally trained protégé, Yoshi Kikuchi, in Tokyo, Japan. A superior craftsman in his own right, Yoshi moved to New York for a year to learn the art of the Sadowsky Bass at Roger's side. Yoshi then assembled a small group of Japanese craftsmen and opened a studio in Japan under Roger's supervision. As a result, Roger is able to deliver the legendary Sadowsky Bass more immediately and more affordably to you, the working bass player. With many competitively priced models to choose from, Roger takes the most popular features of his legendary NYC basses and makes them available to you immediately. Best of all, Roger personally stands behind each and every MetroLine bass with his exacting standards of quality, performance, integrity and service. We invite you to contact Roger to get the legendary Sadowsky Bass where it belongs today – in your hands."
Find out Ryan & Ben's thoughts in the video above!!
Sadowsky MetroLine Hybrid 5-String P/J Bass: UK RRP: £2600.00
www.sadowsky.com
---
Stock this product? Why not share this completely impartial review with your customers…
---
For more completely impartial, HD video reviews, please subscribe to Bass Guitar Review's YouTube Channel: www.youtube.com/c/BassGuitarReview and click on the bell icon to be notified as soon as each new video is released. You can also follow on social media channels:
www.facebook.com/BassGuitarReview
www.twitter.com/BassGReview​
www.instagram.com/bassguitarriew
All Bass Guitar Review videos are recorded in a top quality studio with the finest equipment. To get the best from our reviews and really hear the instruments perform be sure to listen on good quality speakers or headphones!
The post Review – Sadowsky MetroLine Hybrid 5-String P/J Bass appeared first on Music Instrument News.
Source: musicinstrumentnews.co.uk