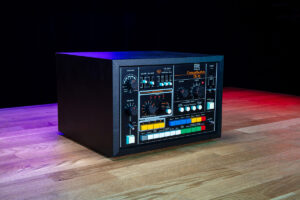 Roland Announces Major Feature Updates for the TR-8S and TR-6S Rhythm Performers
Roland announces significant system updates for the popular TR-8S and TR-6S Rhythm Performer products. Available as free downloads, TR-8S Version 3.0 and TR-6S Version 2.0 feature an authentic ACB model of the CR-78 CompuRhythm—an influential Roland rhythm machine from the late 1970s—plus a new TR-808 Chromatic Bass instrument for creating basslines. The companion TR-EDITOR app has also been updated with a compact UI option for more efficient operation on smaller displays.
The TR-8S and TR-6S carry on the long-running legacy of Roland rhythm machines, bringing legendary sounds together with the latest technologies and a host of fresh performance tools for today's musicians, producers, and DJs. These powerful instruments feature authentic models of important TR products from the company's history, including the TR-808, TR-909, TR-707, TR-727, and TR-606. With the addition of the CR-78 CompuRhythm, the TR-8S and TR-6S now offer the most complete collection of classic Roland rhythm machines available in hardware form.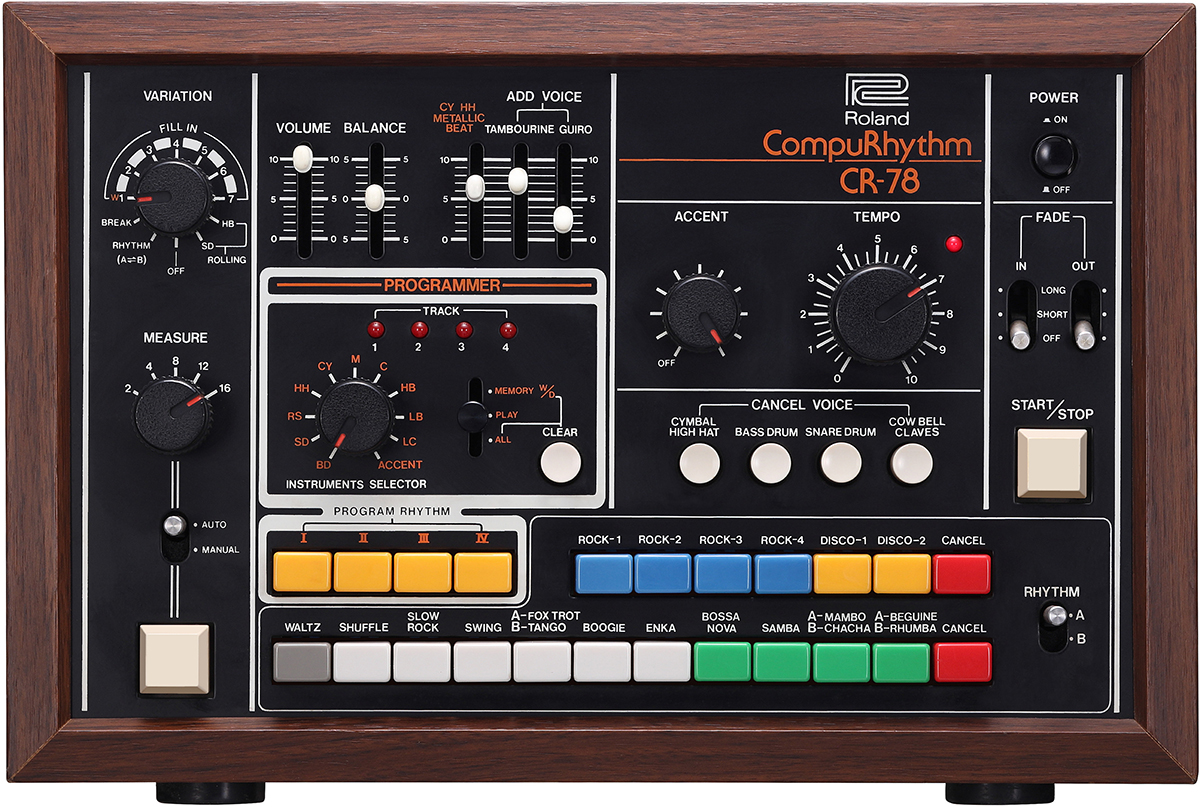 TR drum machines have driven music culture for decades, forming the backbone of hip-hop, pop, and electronic styles and defining the sound of multiple genres and subgenres. Introduced in 1978, the CR-78 was a direct predecessor of the TR-808 and the first mass-produced programmable rhythm machine. Its distinctive sound has left its own indelible footprint on pop classics from the 1980s and beyond, and it remains highly sought-after in the vintage marketplace.
Brought to life with Roland's ACB (Analog Circuit Behavior) technology, the CR-78 model offers every sound and nearly all preset patterns from the original analog hardware. It also includes new patterns and advanced sound design capabilities made possible with the modern ACB approach.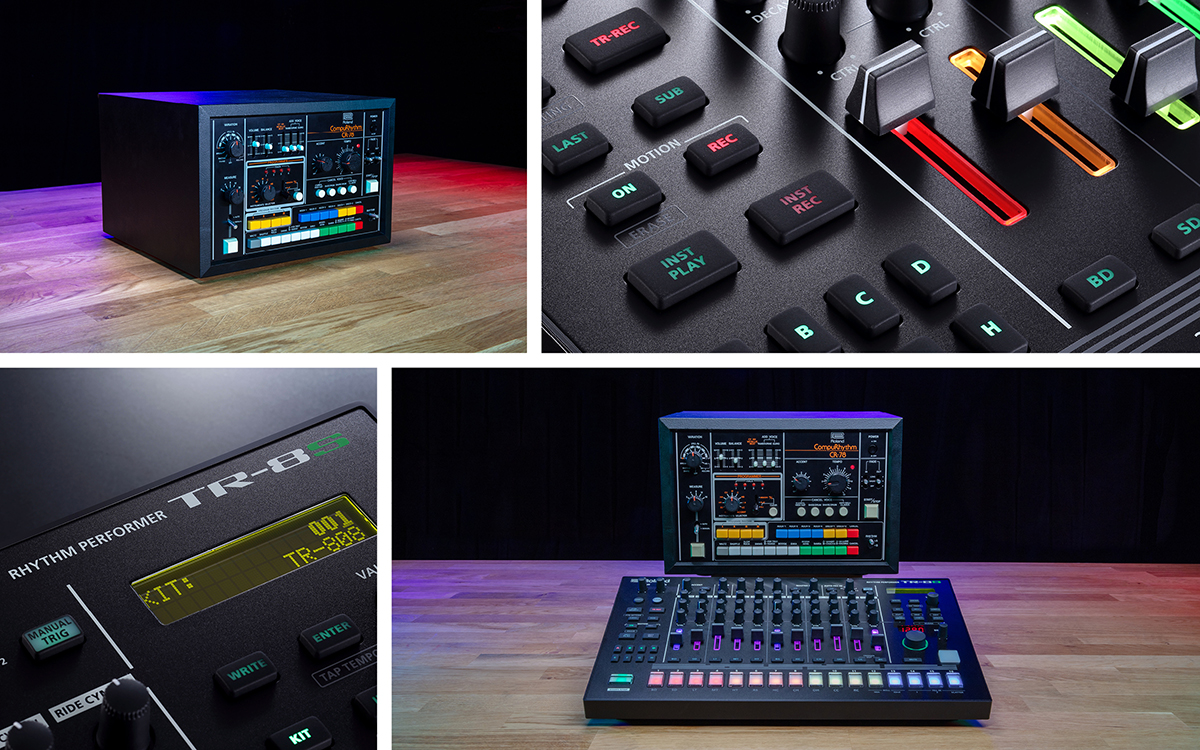 Along with the CR-78, the TR-8S and TR-6S updates add a newly developed TR-808 Chromatic Bass instrument. The sound of the TR-808 bass drum revolutionized popular music with its deep, rich sub-bass and punchy quality. Clever producers began using samples of this revered instrument to play the sound chromatically, creating a new hybrid voice that fills the role of both kick drum and bass. The TR-808 Chromatic Bass instrument puts this ability at the user's fingertips, allowing them to create tuned basslines with the versatile TR-808 bass drum in the TR-8S and TR-6S.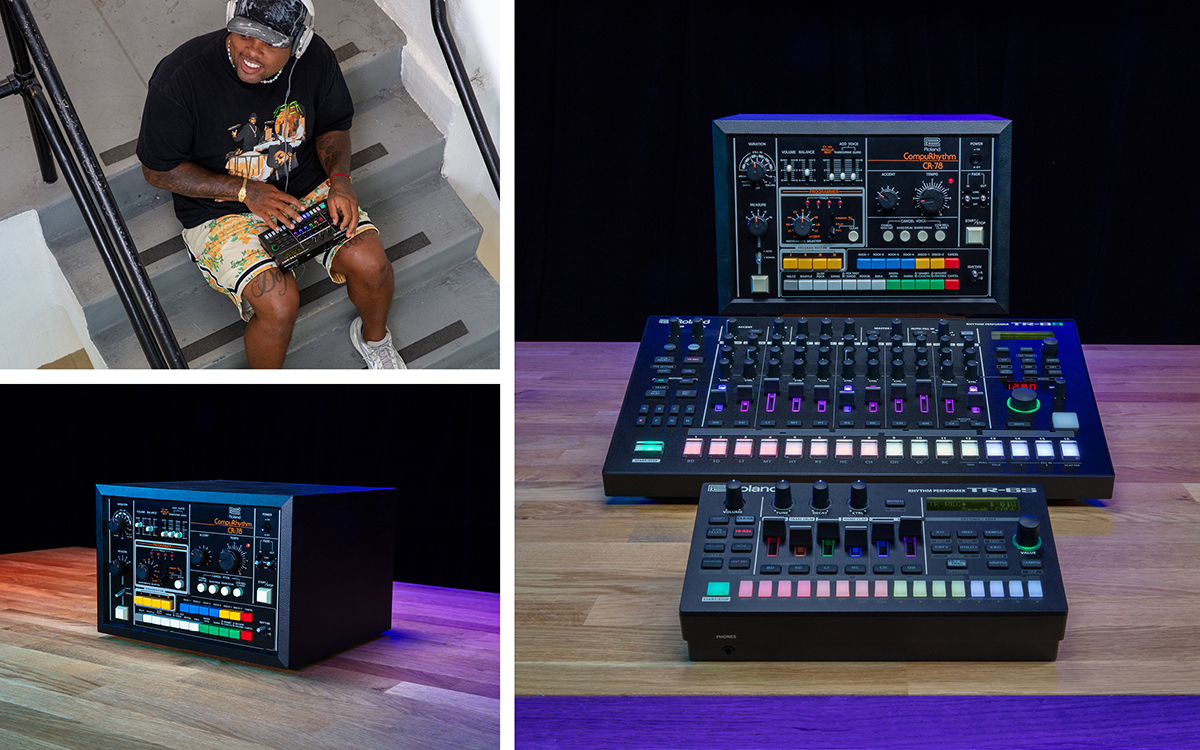 The free TR-EDITOR for macOS and Windows significantly enhances the workflow of the TR-8S and TR-6S, providing an easy-to-use graphical interface with expanded visual controls and organizational tools. The latest version includes a compact UI option that frees up screen space for using the editor along with other applications on small computer displays.
Availability & Pricing
The Roland TR-8S and TR-6S are available now for $749.99 and $399.99, respectively, in the U.S. The Roland TR-8S, TR-6S, and TR-EDITOR updates are available now for free.
To learn more, visit Roland.com.
*Price at the time of publishing.
About Roland Corporation
For more than 50 years, Roland's innovative electronic musical instruments and multimedia products have fueled inspiration in artists and creators around the world. Embraced by hobbyists and professionals alike, the company's trendsetting gear spans multiple categories, from pianos, synthesizers, guitar products, and electronic percussion to DJ controllers, audio/video solutions, livestreaming products, and more. As technology evolves, Roland continues to lead the way for gigging musicians, producers, and beatmakers, providing modern software-based solutions and seamless creative workflows between hardware products, computers, and mobile devices. For more information, visit Roland.com or see your local Roland dealer. Follow us on Facebook, Twitter (@RolandGlobal), and Instagram (@RolandGlobal).
The post Roland Announces Major Feature Updates for the TR-8S and TR-6S Rhythm Performers appeared first on Music Instrument News.
Source: musicinstrumentnews.co.uk