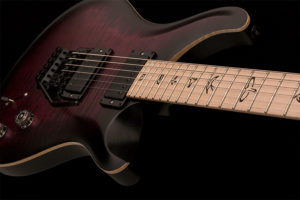 Three major pre-NAMM launches from PRS
PRS has jumped the NAMM gun with three new models announced today. The most luxurious of the trio is the Private Stock Hollowbody II 594 Limited Edition, while the other two are the DW CE 24 "Floyd" and S2 Studio. The DW CE 24 "Floyd" is a new signature model with Between the Buried and Me guitarist Dustie Waring, and the S2 Studio brings the versatility of a single/single/hum platform to PRS's S2 Series.
The Private Stock Hollowbody II 594 Limited Edition brings a new set of features to one of PRS Guitars' most respected models – the Hollowbody II. With fully-hollow build construction, the Hollowbody II sports 58/15 pickups with push/pull tone controls. The detailed additions of a two-piece bridge, 24.594" scale length, and Pattern Vintage neck carve impart old-school character to this classic instrument which will be available in four colours: Aqua Violet Smoked Burst, McCarty Glow Smoked Burst, Laguna Glow Smoked Burst, and Platinum Smoked Burst.
Only 60 Private Stock Hollowbody II 594 limited edition instruments will be made.
Dustie Waring's latest PRS signature model, the DW CE 24 "Floyd", starts with the PRS CE bolt-on platform and includes a satin-finished maple neck, maple fretboard, a slightly modified Pattern Thin neck carve (Waring's carve is slightly thinner front to back), and Floyd Rose tremolo system. The DW CE 24 "Floyd" comes with satin black hardware and is available in either Gray Black or Waring Burst.
The pickups and electronics are Waring's signature Mojotone "DW Tomahawk" types. Made with a blend of ceramic and Alnico magnets and a special winding technique, DW Tomahawks have plenty of output and big bottom end while remaining articulate and clear – a unique quality for high gain pickups, PRS says.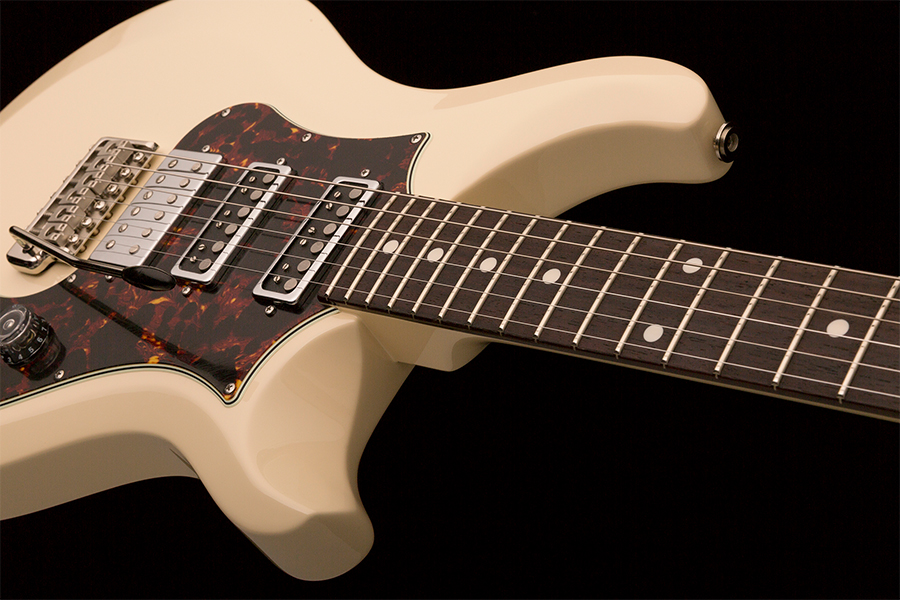 The second limited edition offering, the S2 Studio, takes the Standard 22 platform into new territory with a single/single/hum pickup configuration and updated switching system. The S2 Studio comes in five striking colours: Antique White, Black, and McCarty Tobacco with Tortoise Shell pickguards and Frost Blue and Frost Green Metallics with Mint pickguards.
There is no cap to the number of DW CE 24 "Floyd" signature or S2 Studio guitars that will be made, but the order window for these models is limited to 16 January – 31 March, 2018.
Info: www.prsguitars.com.
The post Three major pre-NAMM launches from PRS appeared first on Music Instrument News.
Source: musicinstrumentnews.co.uk