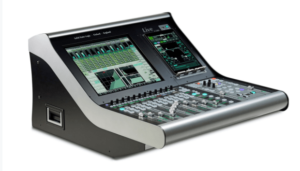 2B Heard becomes a dealer for new SSL L100 live desk
The company joins SSE as a dealer for the new live console.
2B Heard has reached an agreement with Solid State Logic to become a dealer for the new compact L100 live console, which launched last week at InfoComm in Las Vegas.
The addition of the SSL L100 console to its growing portfolio is intended to further 2B Heard's strategy of offering audio solutions and technical support plus.
The L100 has been engineered to deliver optimum audio performance with a fast, accessible workflow. The console offers an extremely compact footprint and is suitable for a wide range of applications in the touring, installation, house of worship, conference audio and theatre sectors.
Commenting on this new partnership, 2B Heard's Dave Wooster said: "We are very excited about the potential that this new partnership brings for both 2B Heard and SSL. The L100 is an astonishing console with a feature-set that simply cannot be denied – we can't wait to show engineers what it can do. We have some very exciting plans and we thank SSL for their trust in us to deliver on their expectations."
Jim Motley, senior vice president, International Sales for SSL, added: "The team at SSL have previously worked with Dave and been incredibly impressed with his knowledge and enthusiasm for SSL consoles. We are confident that the links he and Sam Nankivell have in to the installed markets will bring a strong partnership between our businesses."
SSE has also been announced as a dealer for the new L100.
Source: mi-pro.co.uk