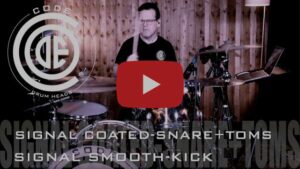 Code Drumheads Update YouTube
Over the last few months Code Drumheads have been adding to their YouTube channel with an array of new videos to highlight the improvements made to the product range and to give users the opportunity to hear the heads in action.
Featured amongst the library of videos are informative product videos that will help you decide which Code head is right for you.
Mike Heaton from Code has also been working with Code's roster of artists to produce some fabulous play along videos with Andrew Scott and Joe Lazarus.
Head over to www.youtube.com/codedrumheads to take a look at the full range of videos and subscribe.

The post Code Drumheads Update YouTube appeared first on Music Instrument News.
Source: musicinstrumentnews.co.uk