Korg Crystalise Two Decades of microKORG Synth Legacy
Two decades ago, the portable, battery powered microKORG was born with a radical new micro-keybed, a powerful Vocoder and ready-to-use sounds ideal for contemporary genres delivering countless hit performances, and instantly revolutionising the way musicians played.
To celebrate the 20th anniversary of its release, the special edition microKORG Crystal offers a unique and stunningly stylish take on this beloved synth – now a classic in its own right.
 "Skeleton" type semi-translucent chassis, with matching knobs and controls 
Previously unchanged, the microKORG Crystal features a new take on the structure of the microKORG, with a semi-translucent chassis that lets you see the electronics and internals. Even the controllers are semi-transparent, including the knobs, dials and wheels. As a commemorative model, the microKORG Crystal is great fun to look at from any angle, and as its name suggests, it "crystalizes" the energy and feelings of the KORG team behind its birth. 
A panel with a beautiful sheen 
The microKORG Crystal features a stainless mirror-finish front panel that blends perfectly with the semi-translucent knobs and dials, blurring the limits between you and your instrument and providing a cosmetic impact never seen in any other musical instrument. 
Aluminium side panels for a sturdy feel 
The original microKORG featured wooden side panels that suggested a retro feel, serving as an elegant accent to the analogue modelled synth engine.
This new special microKORG features sleek aluminium side panels for a clean and depurated look. 
Dedicated transparent carry bag 
The microKORG Crystal includes a dedicated carry bag made of transparent vinyl, showcasing the transparent microKORG Crystal body, so you can show off your microKORG on and off stage.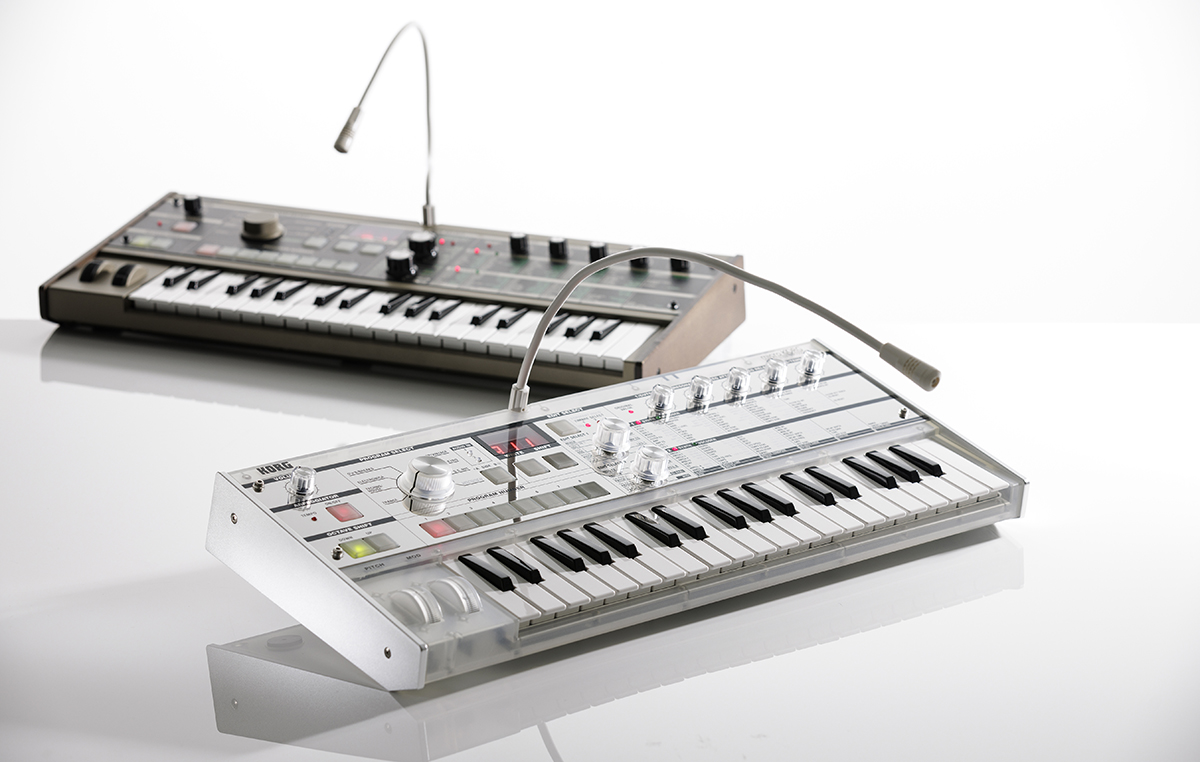 Korg UK & Ireland
Korg began with an idea: use the latest technologies to create the finest electronic musical instruments and allow musicians to sound their very best. This will always remain our passion. Along the way, Korg has earned a reputation of technological leadership, ease-of-use and stunning sound.
The post Korg Crystalise Two Decades of microKORG Synth Legacy appeared first on Music Instrument News.
Source: musicinstrumentnews.co.uk