Meinl set for huge product lunch at NAMM
Meinl is using NAMM 2018 for a major product launch with over a dozen new additions to its already considerable range.
First up are Byzance Jazz and Traditional add-ons. Meinl says: 'The new Byzance Monophonic and Polyphonic Rides have similar names, but are two totally different instruments.
First, the Monophonic Ride is constructed by taking elements such as hammering, lathing, and a unique shape from other Byzance cymbals and blending them to create a new and unique voice. Within the Byzance Jazz series. Next, the Polyphonic Ride is like having three cymbals in one. We took the three main elements of a cymbal: crashing, riding and the bell, and created a cymbal that retains each element individually as if it is three separate cymbals from the Traditional series. The Monophonic Ride cold be that one jazz ride you have been searching for, but, if you can only take one cymbal to your next rock/pop/ funk gig, the Polyphonic will be everything you need'.
Likely to attract a lot of attention will be Meinl's Artist Concept Models – a collection of cymbal voices. These are the product of Meinl Cymbals Artists and the Meinl R&D team working together to craft 'unique and innovative sounds that allows the artist to explore, create and forge ahead as leaders in acoustic music and in the art of drumming. Each one adds a musical note to the set-up emphasizing the artist' individuality and playing style'.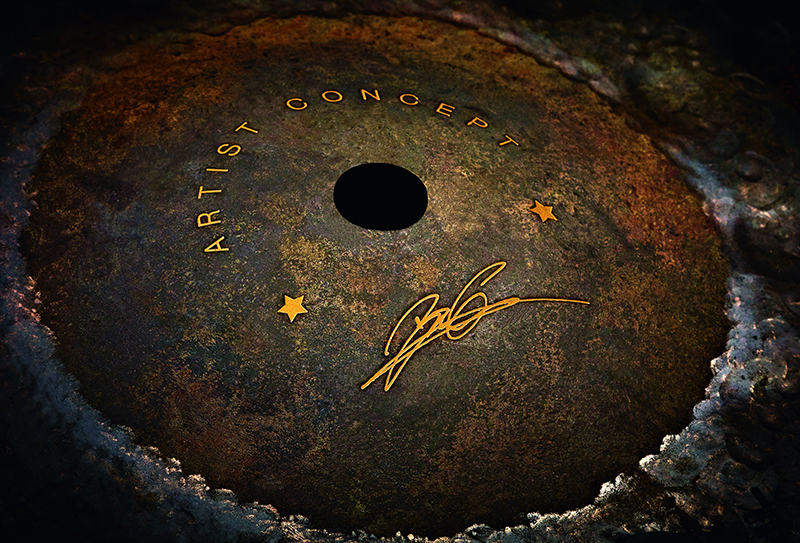 The new Meinl Pure Alloy additions (they come as 10" Splash, 18" China and 22" Medium Crash) build on the popularity and success of the classic Pure Alloy tone and balance. The big 22" medium crash is claimed to be the perfect punctuation at the end of a big arena rock fill and is great for crash-riding. 'The splash is then, crisp and will sizzle in the studio while the China ideally offsets the trashy lows, punchy attack, and medium sustain sought after in a rock China'.
There's a new 20" Equilibrium China, designed in cooperation with Meinl Artist Matt Garstka. Meinl says he wanted to develop a Vhina that he could ride on in a heightened energy situation for a more aggressive sound, but that could also use in a lower energy passage for more colour and nuance. 'The Equilibrium China provides the perfect balance of a cutting "chaw" sound and a softer, dry, trashiness, making it a china for many applications'.
New Byzance Brilliant add-ons include a Heavy Hammered 14" Hihat and an 18" Crash. The Byzance Brilliant Heavy Hammered cymbals combine musicality and volume. 'The new models added this year, enhance, this fast-growing series cymbals for drummers needing a loud cymbal that's in your face and leaves no questions unanswered. The 14" hihat will propel any band, and the 18" crash will give you maximum projection and cut'.
Due to the popularity of its Jazz Thin Hihats and an emphasis on increased hihat sizes in recent years, Mainl is introducing the Byzance Jazz Thin Hihat in 15". This hihat produces the same dark tonality, but in a larger fuller capacity and lower pitch.
Finally on the cymbal front will come and 18″ Big Bell Ride as a Classics Custom Extreme Metal add-on. With and oversized bell and compact size, this ride cymbal will fit onto any drummers kit that needs the cut and clarity for blast beats and metal grooves in a limited space, Meinl says.
And of course, there are tambourines, too – 13″ and 14″ Backbeat Pro models. These feature a blackened brass ring made from Meinl Cymbal alloy. Eight pairs of brass jingles are attached which enables any drummer to add tambourine to their snare drum. The ring is shaped to make contact while also having a raised edge for increased attack with rimshots. Available in 13" and 14" diameters.
Info: www.meinlcymbals.com
The post Meinl set for huge product lunch at NAMM appeared first on Music Instrument News.
Source: musicinstrumentnews.co.uk