Obituary – Aaron Spears
Music Industry News is sad to report the death of drummer Aaron Spears at the age of forty-seven.
As a child, Aaron grew up attending his local church, and it was there that he would wait for a chance to sit in with the church band.
Aaron achieved the break he had been waiting for when he was twenty-three, and he joined the Gideon Band, a local band in his home of Washinton DC. Thanks to national touring with the band, Aaron came to the attention of Valdez Brantley, Musical Director for R 'n' B legend Usher. Aaron contributed to two tracks on Usher's multi-platinum Confessions album, and toured with him for the following eighteen months. Following the success of the album, Aaron was nominated for a Grammy Award.
His high-level profile now established, Aaron has taken his drumming skills and enhanced the music of a large list of high-profile artists, including Ariana Grande, Britney Spears, Chaka Khan, Lady Gaga, and others, as well as backing James Brown during a live showcase at the Grammy Awards.
One of Aaron's last positions was as the Music Coordinator and band drummer for the American TV Series The Masked Singer.
As a musician, Aaron Spears was highly regarded by fans and contemporaries alike for his skill as a drummer, particularly his 'ins the pocket' style which added an infectious groove and rhythm to any piece of music on which he played. Added to that his ability to explode into a cascade of rhythmic intensity, and Aaron was known as a drummer of exceptional talent. Aaron was known for his considerable versatility as a player, turning his ability to gospel, jazz, r 'n' b, and jazz.
Aaron was also a keen advocate of education, holding regular drum clinics and drum camps, and always offering encouragement to young players.
Personally, Aaron always maintained and enjoyed discussing his deep commitment to his Christian faith. Having been raised in the Pentecostal Church, Aaron always attributed his talent and his success to his beliefs.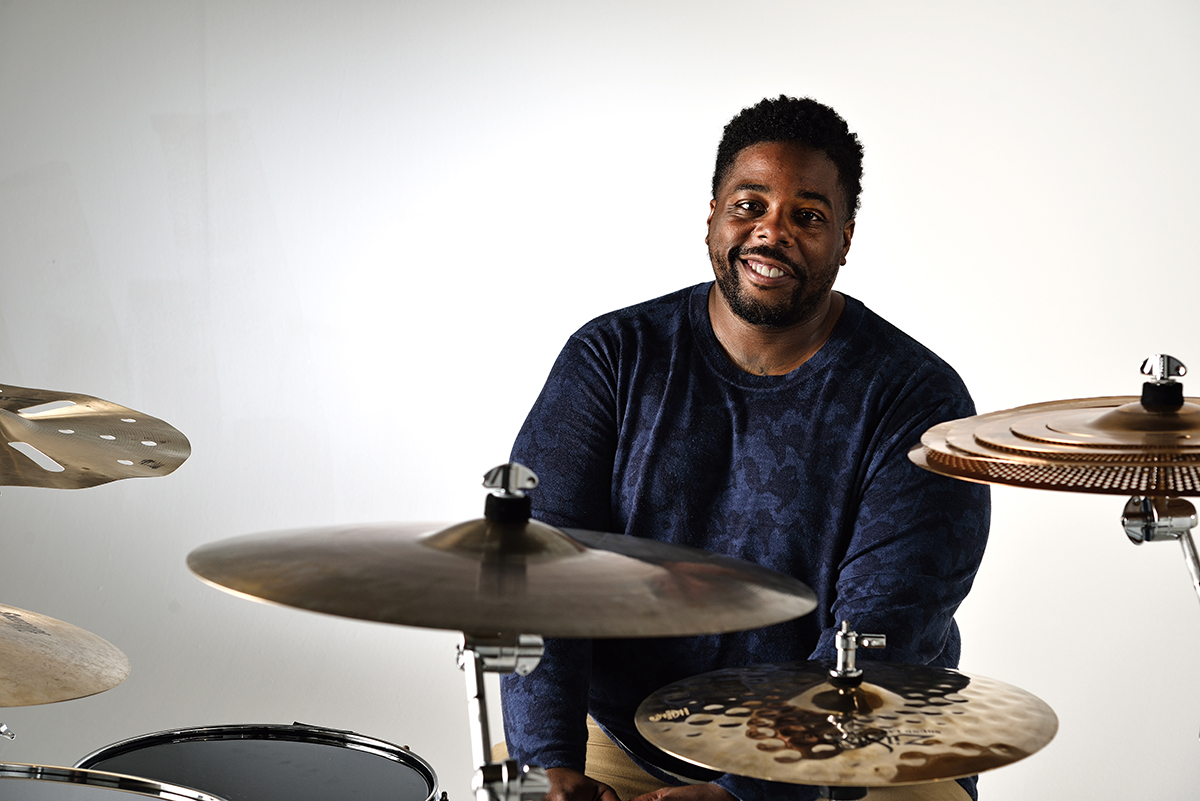 At the time of writing, no confirmed information is available as to the cause of Aaron's death, other than information on Facebook advising that he passed away a few days ago.
Aaron is survived by his wife Valentine, and his young son Gus.
Music Instrument News extends sincere condolences to Aaron's family, friends, and his many colleagues in the music industry, who mourn the passing of such an amazingly talented, and humble musician.
ANDY HUGHES.
The post Obituary – Aaron Spears appeared first on Music Instrument News.
Source: musicinstrumentnews.co.uk