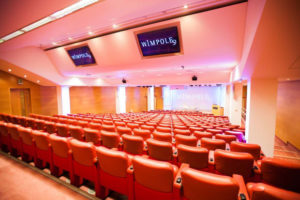 Polar delivers cure for ailing AV system at Royal Society of Medicine
The RSM now has a single complete system, where previously there had effectively been three independently configured systems and networks
Polar Integrated Solutions has overhauled a system at the Royal Society of Medicine (RSM) in Marylebone, London.
The RSM now has a single complete system, where previously there had effectively been three independently configured systems and networks.
High quality AV provision is an essential part of delivering the Society's own activities and those of other corporate bodies which hire its facilities.
External hire accounts for around 40% of activity at the Society's conferencing rooms, delivering essential revenues that help support its own academic work. Last year the RSM's technical team made an evaluation of its facilities and concluded that its systems – while being good products – could be deployed much more efficiently.
AV manager Kevin McLoughlin contacted the Polar Integrated Solutions Team with a view to advising on and overseeing the complete recommissioning of its existing systems, located in multiple spaces at its 1, Wimpole St facility.
The system in situ comprised 1 x Biamp Tesira SERVER and 7 x Biamp Tesira SERVER-IO (configurable audio DSP), 2 x Tesira FORTE CI and 2 x Tesira FORTE AI (fixed audio DSP) 1 x Biamp Tesira EX-MOD expander, 3 x Tesira TEC-1 control devices, 4 x Netgear GS724T AVB Tv4 switches and 3 x Revolabs Executive Elite 8-channel wireless microphone systems.
After the initial contact, Polar's technical support mananger Darren Stratford spent two weeks at the RSM's facilities.
He said: "The RSM has hosted Tesira hardware for a number of years and in the past we've directly supported a number of integrators and the end-user in respect of issues surrounding implementation, configuration and fault finding. At the heart of the matter was the fact that functionality had been somewhat 'bolted-on' to the system over time. The fluidity of its overall configuration had become clouded with additional implementations, rendering it hard to follow and difficult to fault find – even when you're used to supporting Tesira every day of the week! As more functionality was appended, so the difficulty of obtaining information necessary to rectify problems, increased. We discussed how best to overcome the issues with Kevin and the RSM's current integrator – it became clear that the system required a complete overhaul in respect of its configuration and topology."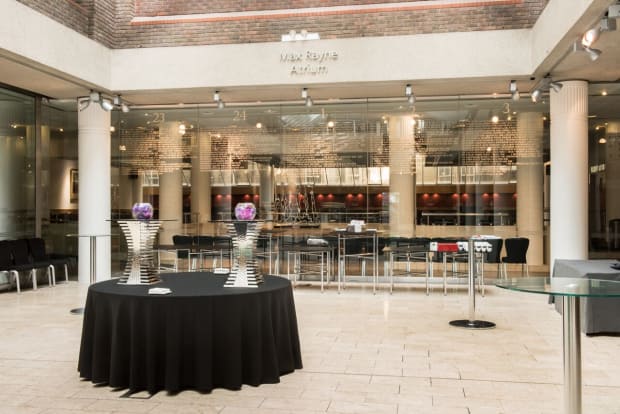 At the time the RSM was incorporating a new multi-purpose function space, The Max Rayne Atrium (pictured), into its facilities, prompting agreement among the parties that this was the right moment for a root and branch re-design of the entire system.
Stratford continues: "The scope of works that fell under POLAR's responsibility was to provide an AVB network topology re-design and to reprogram, configure and commission the entire system from scratch. This was a real challenge in that there was no real 'specification' or 'required functionality' document to work from, as is commonly the case. I determined that the best way forward was to sit down with Kevin and his team who use the system every day and really get an understanding of how they use the system, what functionality they would like to retain from the old configuration and the additional functionality they would like to see."
Positive feedback from its users reference the fact that the system is easier to use and control and that any faults arising are easier to trace.
Kevin McLoughlin, the RSM's AV Manager, added: "The work undertaken by Polar at the RSM was invaluable. We were able to have a very constructive on-site dialogue with Darren about the issues we were having and supply any feedback he required to progress. We now have a streamlined system that is straightforward to operate and troubleshoot. There is no doubt that the success of this project reflects the value of our relationship as an end user with Polar's integrated solutions team – the work was completed in a comparatively short space of time and the level of Darren's expertise is amply illustrated by the excellent outcome."
Source: mi-pro.co.uk