Roland debuts V-Combo VR-730 and VR-09 live performance keyboards
Roland started the second week of its online product event by launching a pair of highly portable yet well specified, vintage styled performance keyboards aimed at the gigging market. Dubbed the V-Combo Roland and R, the VR-730 has a 73-note waterfall keyboard with semi-weighted action, while the VR-09-B comes equipped with a 61-note synth-action keyboard.
Roland says the two newcomers have been specifically designed for the needs of working keyboard players and feature a wide selection of Roland's top organ, piano, and synth sounds, seven simultaneous effects, and easy-access controls for maximum expression while performing.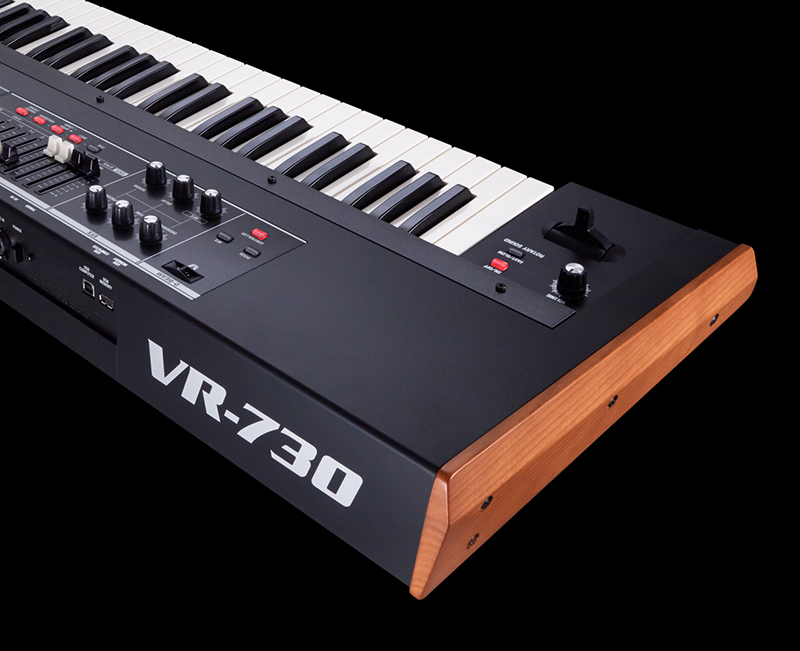 Roland says the VR-730's 73-note waterfall keyboard is well-suited for traditional organ players: '…offering quick-firing response for executing classic techniques like trill, sputter, glissando, and percussive hits. The VR-09-B's 61-note keyboard provides easy playability with Roland's well-respected synth action, and reduces size and weight for even greater portability. A hallmark of the V-Combo series is providing performing players all the sounds they need in one convenient, easy-to-carry instrument. The VR-730 weighs just 21 lb. 14 oz./9.9 kg, while the VR-09-B is even lighter at 12 lb. 3 oz./5.5 kg'.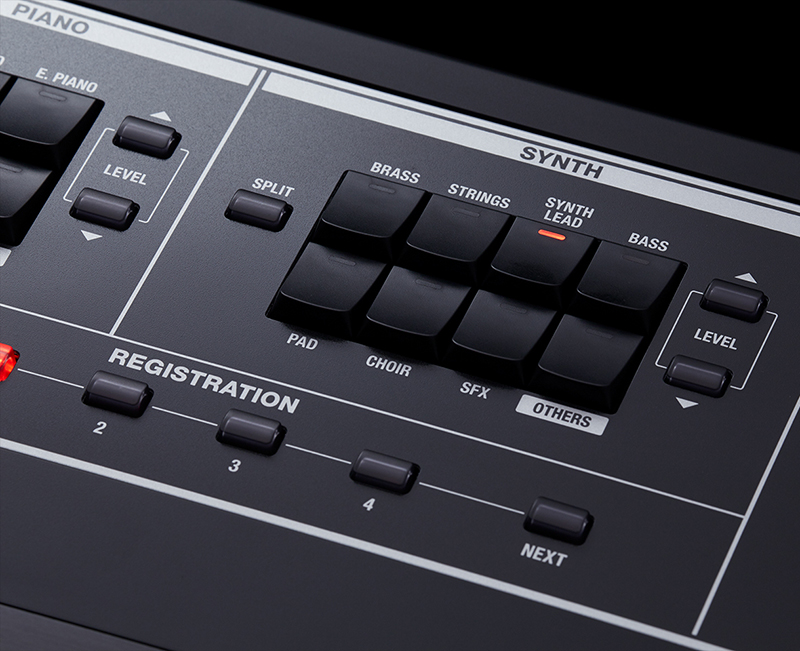 The organ, acoustic/electric piano, and synth engines are arranged in three panel sections, providing fingertip access and Roland's latest Virtual Tone Wheel Organ engine seeks to faithfully emulate the sound-generating process of a real tone wheel organ, while nine harmonic bars provide classic hands-on tone control. Naturally, rotary effects are built-in, too.
In addition to organ sounds, both V-Combo models feature many historic electric piano types, along with complementary vintage effects like phaser, tremolo, touch wah, and more. The VR-730 also includes an additional electric piano selection derived from the RD-2000. The acoustic grand piano in both instruments features 88-note stereo multi-sampling, that rivals Roland's dedicated stage pianos, the company says. Also on hand are a large selection of SuperNATURAL synthesiser sounds, from vintage analogue classics to modern digital synths.
Info: www.roland.com
The post Roland debuts V-Combo VR-730 and VR-09 live performance keyboards appeared first on Music Instrument News.
Source: musicinstrumentnews.co.uk