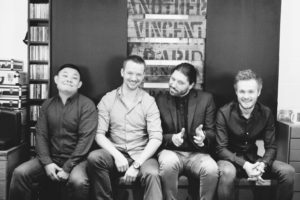 Top 10: this week's most popular articles
The most read stories on PSNEurope in the past seven days
This week's most read article was Phil Ward's exclusive interview with Cranborne Audio, ex-Soundcraft UK employees who have grouped their collective expertise to form a new London-based manufacturer. If you haven't read their story yet, catch up here.
Also popular was Shure's decision to cease QSC distribution in Europe in order to focus on their own products.
Read the full summary below, and follow us on Twitter to get all the latest news from the pro audio industry as it happens.
1. Exclusive: Ex-Soundcraft UK staff join forces to form Cranborne Audio
Made up of ex-Soundcraft employees, London-based manufacturer Cranborne Audio has formed to collate the skills and expertise of a very experienced team, in a trend already seen across Europe…
2. NAMM 2018: dBTechnologies unveils ES1002 PA system
The new system is aimed at touring musicians and DJs.
3. 'A producer's dream': Joe Chiccarelli on working with Morrissey on brand new album Low In High School
Renowned producer Joe Chiccarelli recently returned to the studio to produce a second consecutive album with Morrissey in the form of Low In High School. He tells Daniel Gumble what it was like to work with the enigmatic star and why he is a "producer's dream"…
4. Shure sharpens focus in Europe, ceases distribution of QSC products
The changes will come into effect on June 1, 2018.
5. Digico launches 4REA4 installed audio solution at ISE 2018
4REA4 is designed to meet the expanding performance requirements of large entertainment venues.
6. Opinion: Why is ISE becoming more of a draw for the pro audio world?
Installation editor Paddy Baker gives his take why ISE is growing at such a pace, especially for those on the pro audio side of the industry.
7. 'It's a place for learning': K-array project manager Daniele Mochi talks ISE
We spoke to K-array project manager Mochi about why ISE is so important for the company to exhibit at.
8. 'No nonsense marketing': ex-Renkus Heinz Margie Kirby on moving to US distributor Allied ProTech
In January 2018, Margie Kirby left Renkus Heinz after more than a decade to team up with her husband Rik Kirby at US distributor Allied Professional Technologies in a senior marketing role. She told us more about her decision to move and how the industry has changed in 30 years…
9. February issue of PSNEurope out now
Genius!4, celebrating pioneering figures in the pro audio industry, is also available this month.
10. ISE 2018: 'Companies have realised there is vast potential to develop in AV' – Genelec on the growing popularity of ISE
We spoke to business manager of AV installation Sami Maniken about why Genelec continues to exhibit at ISE.
Source: mi-pro.co.uk